Triple H announced his official retirement from wrestling in March of this year and addressed the WWE Universe at WrestleMania 38 this year, where he left his wrestling boots in the ring after concluding his speech. Triple H has had an illustrious WWE career as a 14-time World Champion, with also winning the Royal Rumble 2-times and the King of the Ring once. Triple H was always a show runner and a big asset to the company. He played a crucial role in the development of WWE during the Attitude Era as well as the Ruthless aggression Era.
The Cerebral assassin is widely praised for his career as a businessman and is very well known for being the creator and developing the NXT Brand. Many wrestlers, some of whom we now see on the main roster, have commended Triple H for guiding them. As Executive Vice-President of Talent and Creative, Triple H saw to ensure that he established a fantastic coaching team that included people like Shawn Michaels, Matt Bloom, Steve Corino, and Sara Del Ray. In addition to bringing back WWE veterans we didn't expect to see again and signing non-traditional wrestlers, he also had a significant role in building the company's overseas roster.
RELATED: "This has been his goal for a long time" Shawn Michaels reveals that NXT Europe is a major DREAM for Triple H
Becky Lynch had shared her thoughts on Triple H being Head of Creative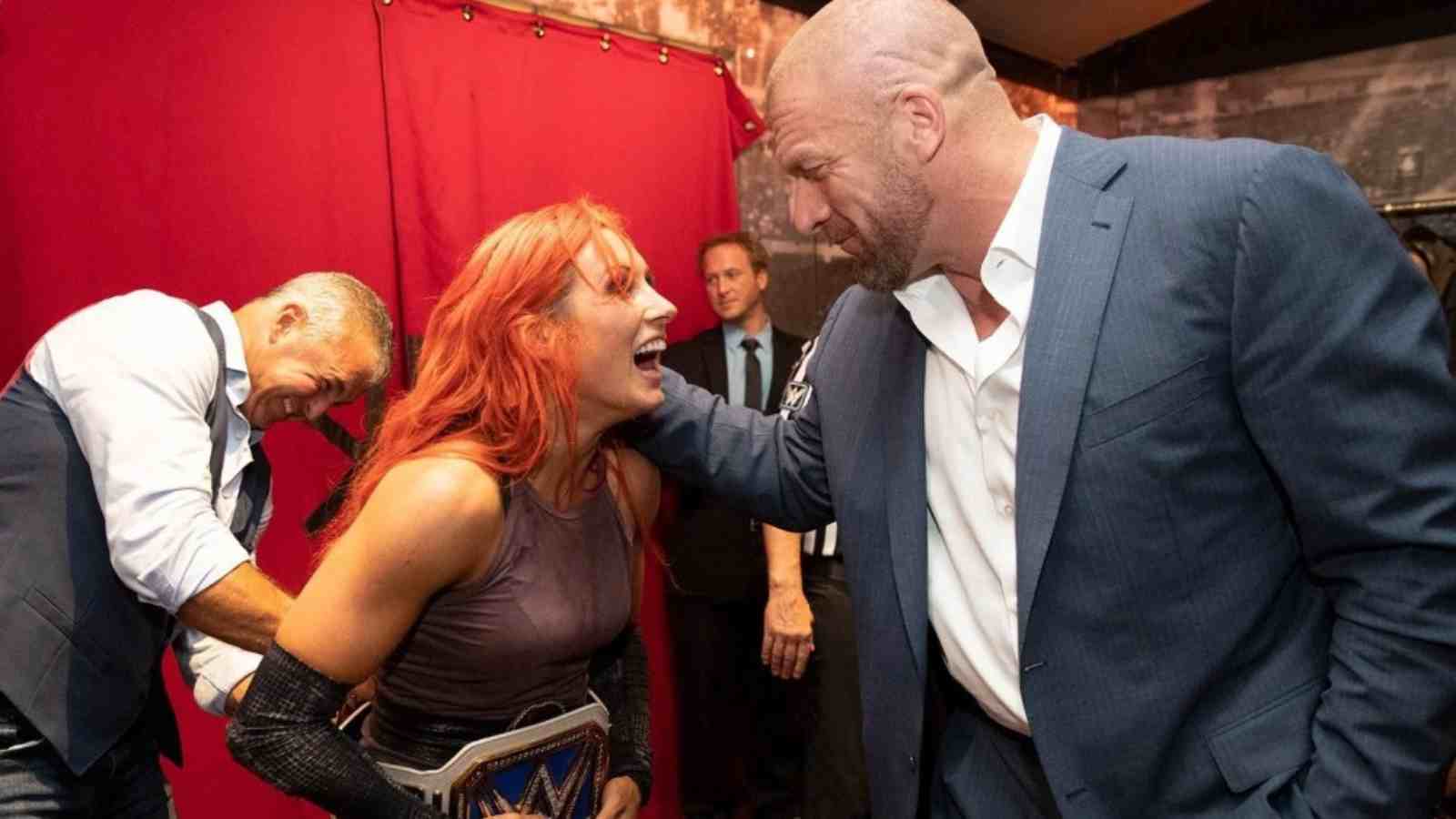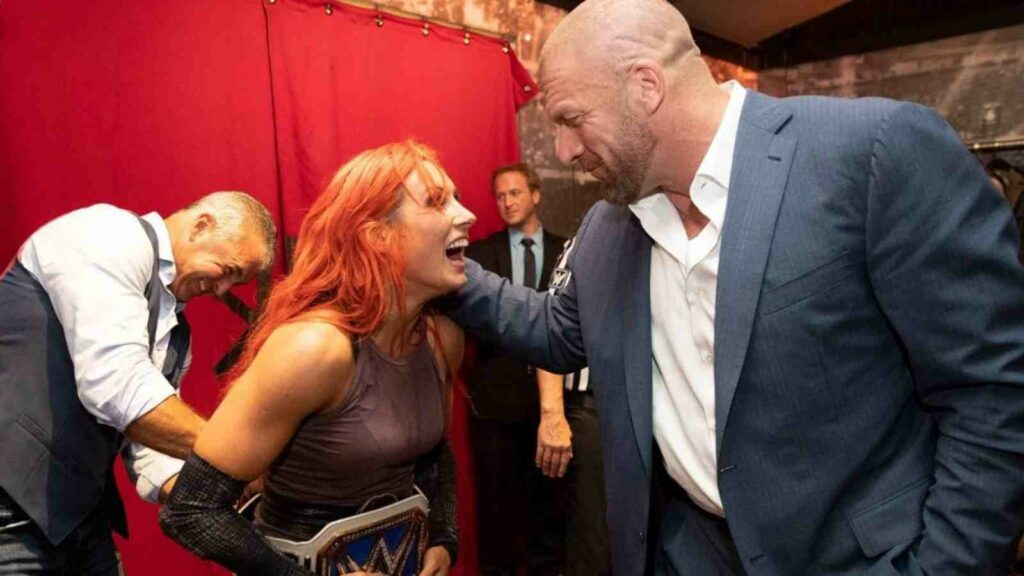 In a recent interview with Mike Coppinger of ESPN, Becky Lynch shared her thoughts on The Game being the new Head of Creative. She said that since Triple H is the head of creative, we would be able to adjust some elements that perhaps weren't all that wonderful or that they didn't particularly enjoy. Everyone, according to her, is ecstatic and upbeat since the people in charge now include some of the industry's top minds.
According to Becky Lynch, having The Game as the captain of the ship is incredible, and what he has accomplished for NXT is evidence of his success as a businessman. Becky also commended Triple H for his contribution to the improvement and growth of the Women's division.
WWE Superstar and ambassador Titus O' Neil during an interview with TMZ Sports said that Vince McMahon and Triple H have a kind of similar mindset. Titus added that Vince McMahon took many risks, and that The Game will do the same. He stated that because NXT is Triple H's invention, imagine what he would accomplish when he is in charge of the Main Show, implying that The Game will do miracles now that he has WWE in his hands and that NXT's extraordinary success is proof of The Game's business acumen.
"Vince [McMahon] took a lot of chances, and Triple H, I'm sure, will do the same. Just not forget that NXT was his baby. That's his creation. Imagine what he's gonna do with the keys to the castle."
The Cerebral assassin was praised by many wrestling pundits and Wrestling legends for putting up a great show at SummerSlam.
ALSO READ: "I just wanted to RUN away" Bianca Belair's mental health caused her to be out in a psychiatrist hospital