Kim Kardashian is the definition of perfection in the world of supermodels. The world-renowned celebrity has attained a lot in her life. She also has multiple businesses to her name. Her Instagram account has more than three hundred million fans and her Twitter fan count has up to approximately a huge 70 million followers.
WWE Superstar John Cena took advantage of this fan following and turned the course of things his way. The incident goes back to the time when Cena was in talks about his relationship with the most popular WWE Diva Nikki Bella. The two dated for a long time and were loved by all.
The couple spread the message of love to the entire WWE Universe. The two were also a prominent part of the show 'Total Divas'. The show opened up a lot about the lives of various celebrities. The show's main attraction remained Nikki Bella and thus, John Cena was equally involved in the same.
John Cena was already popular among the WWE crowd. He wanted to bring a great amount of audience to the show. In order to bring the same to action, he devised a great plan for the same. He took to Twitter and requested the fan following of the world-popular Kim Kardashian and her sister, Khloe Kardashian to stay tuned to E! for more content.
The 2013 tweet was greatly spread and the audience was tremendously inspired by the great promotional skills of the WWE Superstar. His fans did not disapprove of the strategy and it worked well. The show turned out to be a huge success and gave greater popularity to both the WWE icons.
Kim Kardashian's magic couldn't work on the couple.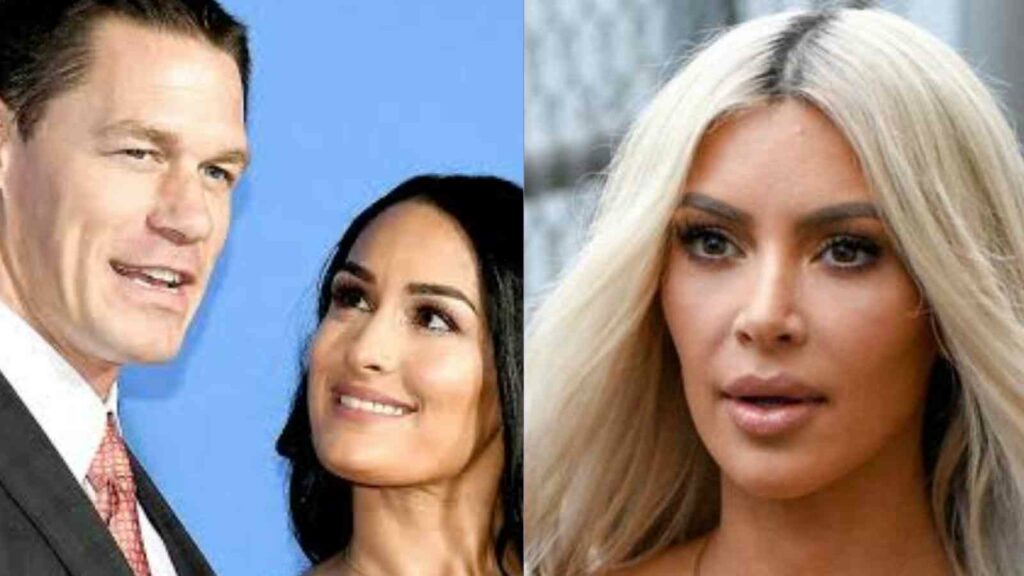 Kim Kardashian's fans were able to make the show a hit but couldn't keep the couple together for long. John Cena and Nikki Bella parted ways in 2018 based on mutual consent. The couple wanted different things at each point in their life and thus couldn't go well together.
Nikki confessed that it was very tough for her to move on from her relationship with John Cena. However, she stood tall through it all and tied the knot with Artem Chigvintsev this year amidst very few people. On the other hand, John Cena got married to Shay Shariatzadeh in 2020.
ALSO READ – "Queen of waking up at 3 am and masturbating" When Nikki Bella and Brie Bella's revealed their s*x life secret