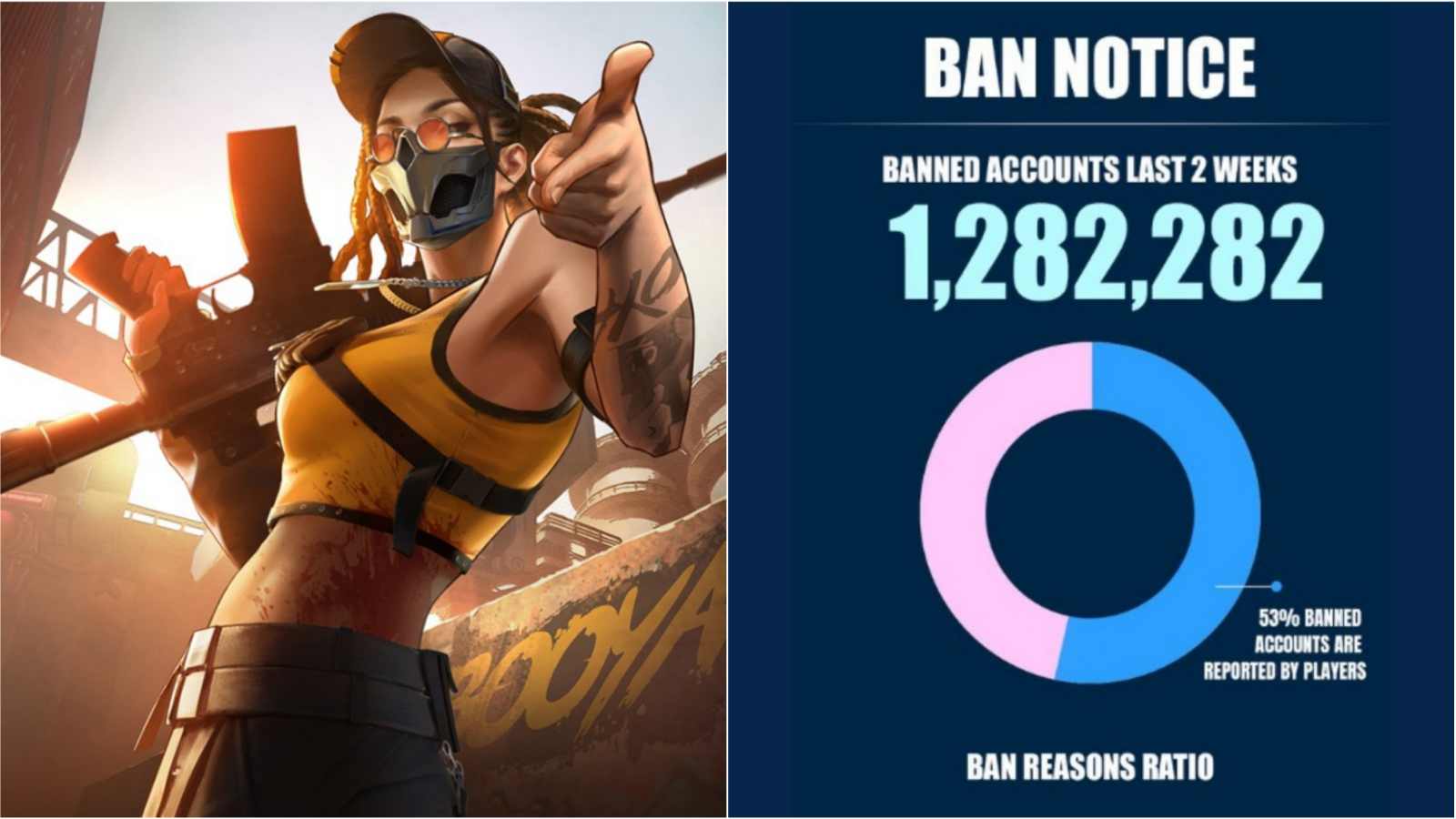 Free Fire Accounts Banned: Free Fire is one of the popular Battle Royale Games. It is developed by Dot Studios and Published by Garena. The game has its own place in the battle royale genre on the mobile platform. It has maintained continuous growth and accumulates more players every day with frequent updates, changes and add-ons. The game always makes players feel the fun and refreshing experience with new additions.
The game is growing popular in various countries and also its esports is on the rise. It is gaining massive popularity in South-Asian regions, North America and turkey. With many active players every day, the officials could not keep an eye on every account in the game.
Developers and players are confronted with scammers and cheaters in the game. In order to tackle this issue, Garena has developed an anti-cheat system to detect cheating software and to ban the players that use it at once.
The developers have also used the player base in the form of player reports to combat this problem.
Garena is also producing a two-week report detailing the number and types of cheats banned from cheating.
On their official Facebook page yesterday, Garena published a new report. The report states that over the past two weeks a total of 1,282,282 free fire accounts were banned because of using cheats and hacks.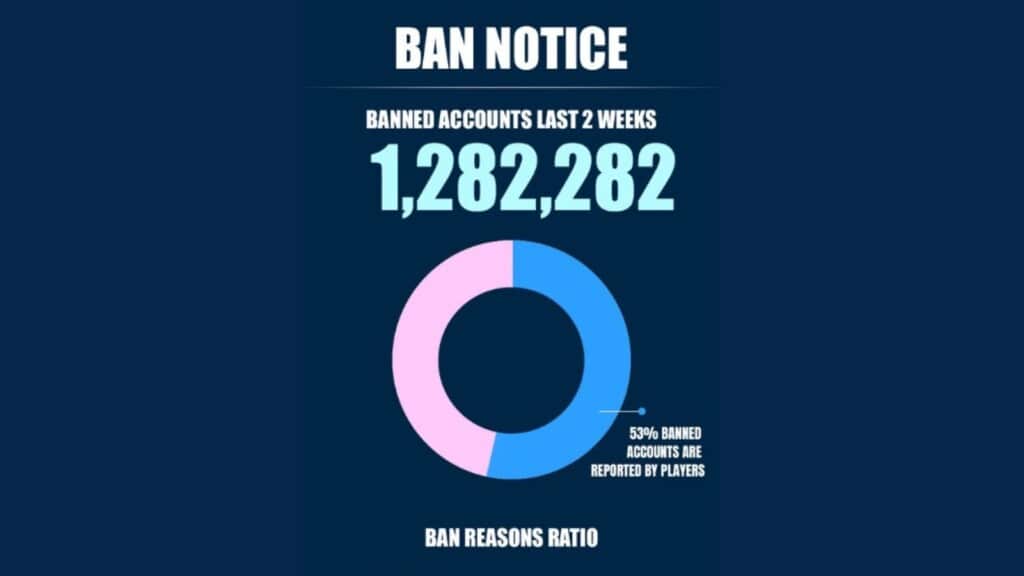 ALSO READ: 1,172,526 Free Fire Accounts Banned for using cheats and hacks in last two weeks
As per the report, 53% of the accounts which are banned by Player Reports. On the other hand, 33,751 accounts were banned for playing with cheaters intentionally.
The last report saw an increase of nearly 9 per cent over the total number of prohibited cheaters compared to the previous report.
Complete information of Free Fire Accounts Banned because of Cheating with hacking software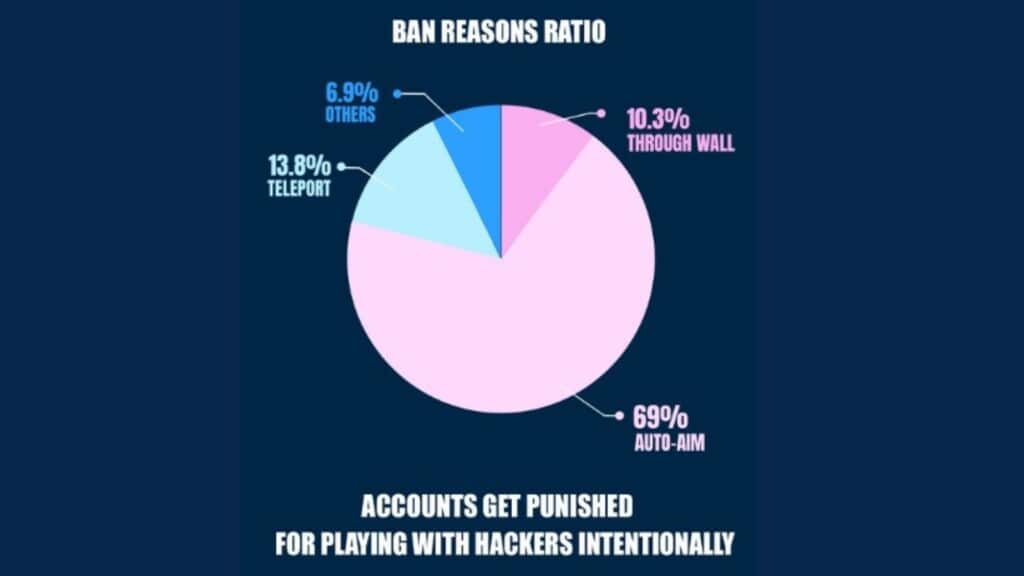 Auto-aim (69%): Directly aiming at the opponent without making any effort.
Teleport (13.8%): Able to go anywhere on the map, and thus escaping fights when they feel low and eliminating the player far away later.
Through the walls (10.3%): able to hit that cause damage to opponents even when they are cover like walls and trees.
Others (6.9%): other various hacks and cheats.
Furthermore, the detection methods were updated by Garena Free Fire. They monitor hackers closely in order to provide a safe and fair environment for legitimate players.
Players can report cheaters on different social media platforms by tagging Free Fire officials or by using the report option which is available in the game.
ASLO READ: How many characters are in Free Fire their name, abilities and all you need to know