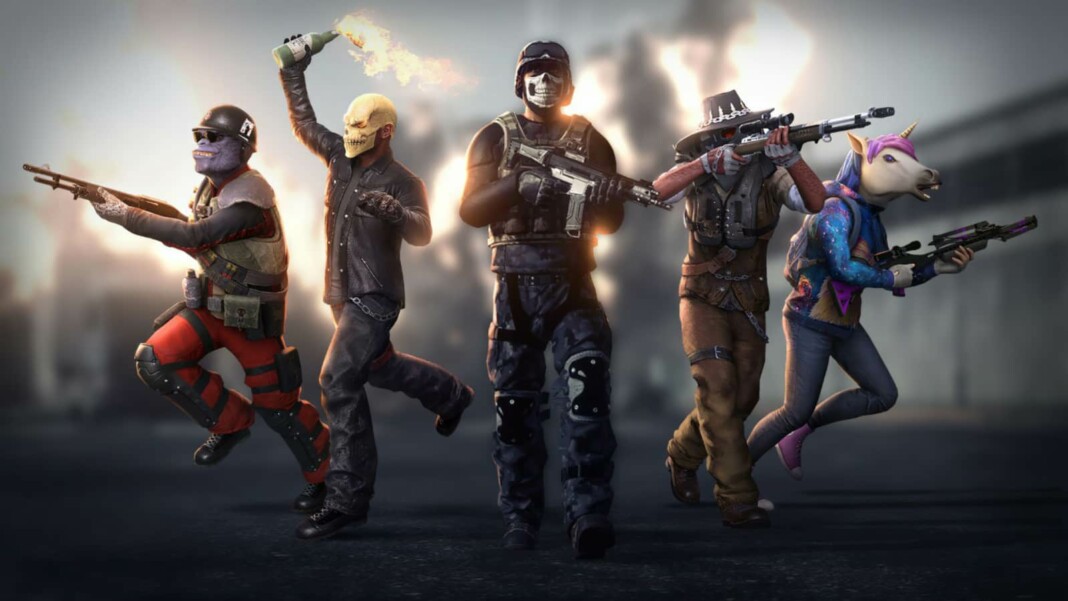 5 best games like Battlegrounds Mobile India: There would hardly be a teenager or even adult nowadays who hasn't played an online game. Once in a while, an online video game is released in the market and it takes the gaming community by storm. There would be no point in comparing online games as each game is different in its own way, however, we can bring out some similarities in the same category of games. Here, we have shortilised the 5 best games like Battlegrounds Mobile India (BGMI).
BGMI is an online multiplayer battle royale game and it's early access was released on 17th June,2021 and gamers have been drooling over the game since. Battle royale games are all about surviving till the end, players need to eliminate every single player to become the last one standing at the virtual world.
5 Best games like Battlegrounds Mobile India (BGMI)
1. Free Fire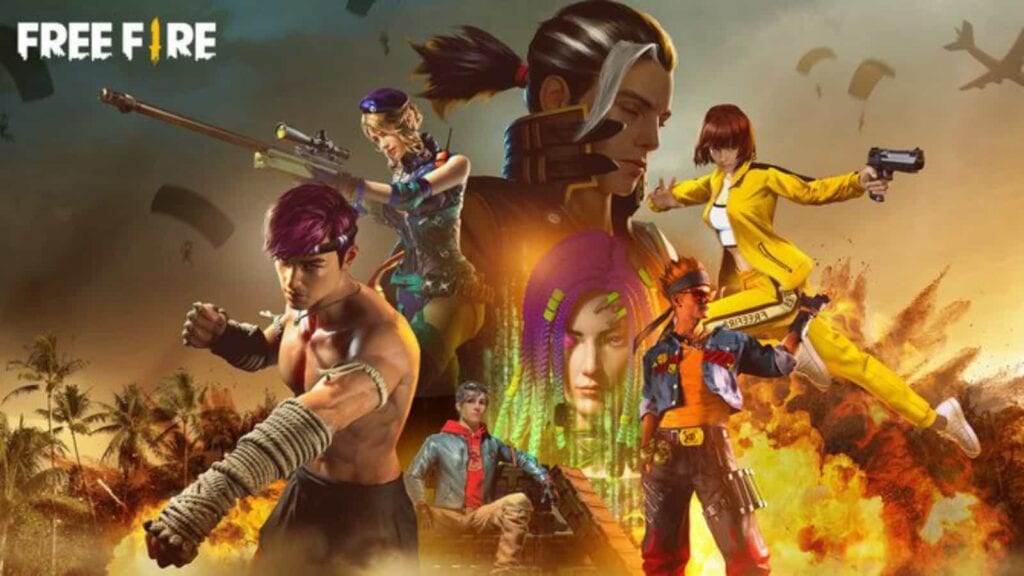 Garena Free Fire is a battle royale game developed by 111 Dots Studio and published by Garena for Android as well as iOS users. Free Fire received the "Best Popular Vote Game" by the Google Play Store in 2019. It can be played in a TPP (third-person perspective). The ultimate goal of the players is to eliminate enemies by collecting different weapons and equipment needed for survival. Players can get the weapons by entering the buildings, and survive till the end to get the "BOOYAH"! Free Fire offers various gun skins as well as stylish outfits to keep the players engaged. Free Fire also made the football legend Cristiano Ronaldo as its global brand ambassador.
Related: PUBG Mobile Lite and Battlegrounds Mobile India Similarities
2. Call of Duty (COD)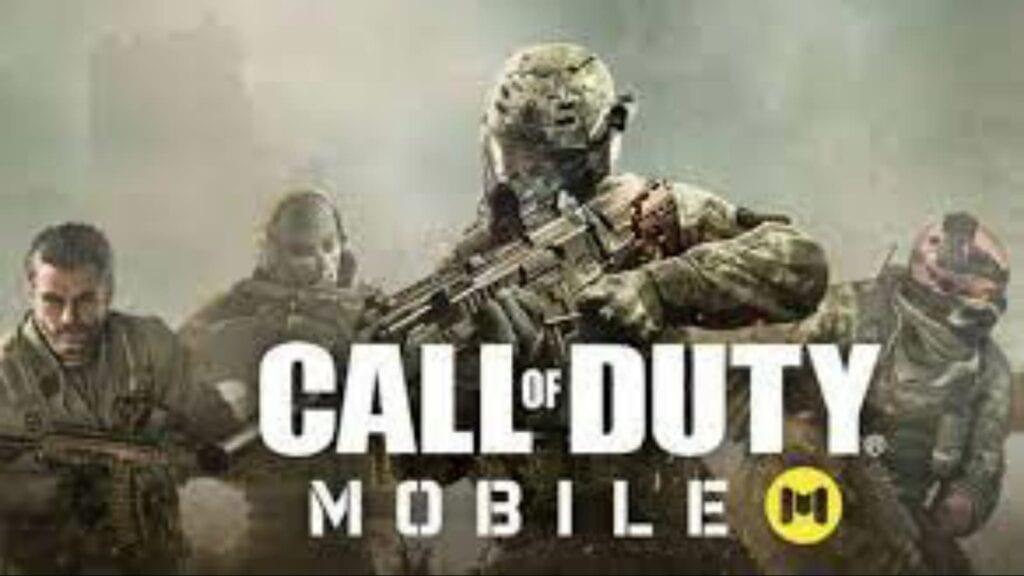 Call-of-duty is a first person shooter video game franchise published by Activision and developed by TiMi studios for both Android and iOS users. Players can choose to play ranked or non-ranked matches in multiplayer mode. It has two types of in-game currencies: "Credits", which are earned through playing the game, and "COD Points", which have to be bought with real world money. This game is also available on PC, since it's a first person shooter game, it gives players almost a realistic feeling. A player can choose to play alone, on a two-man team, or in a four-man squad in a match with 100 other players. Call of Duty: Mobile received "generally favorable reviews", according to the review aggregator Metacritic.
3. Fortnite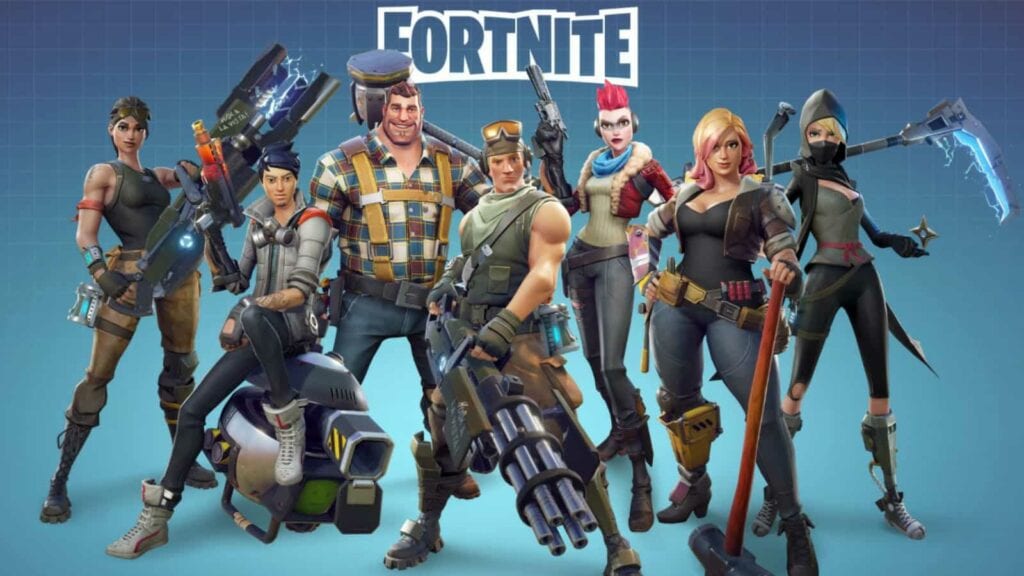 Fortnite Battle Royale is a free-to-play battle royale video game developed and published by Epic Games. The main distinction from others in the genre is the game's construction elements, letting players build walls, obstacles, and other structures from collected resources to take cover from incoming fire or give one a strategic view advantage. This game is not available on Playstore or App Store but players can download the game via the Epic Games App on the Samsung Galaxy Store or epicgames.com Battle Royale uses a seasonal approach with battle passes to introduce new character customization content in the game, as well as limited-time events, some of which correspond with changes to the game map.
4. Modern Strike Online
Modern Strike Online has been developed by Azur Interactive Games Limited and has 7 combat modes for single or multiplayer battles, this game is basically a virtual warzone where players disguised as elite forces have to eliminate the terrorists. There are 14 unique maps and 50 unique weapon styles. Season 10 of the game is about to come with new characters as well as new helmets. This game has decent graphics where you can play with your friends for the best FPS action.
5. Scarfall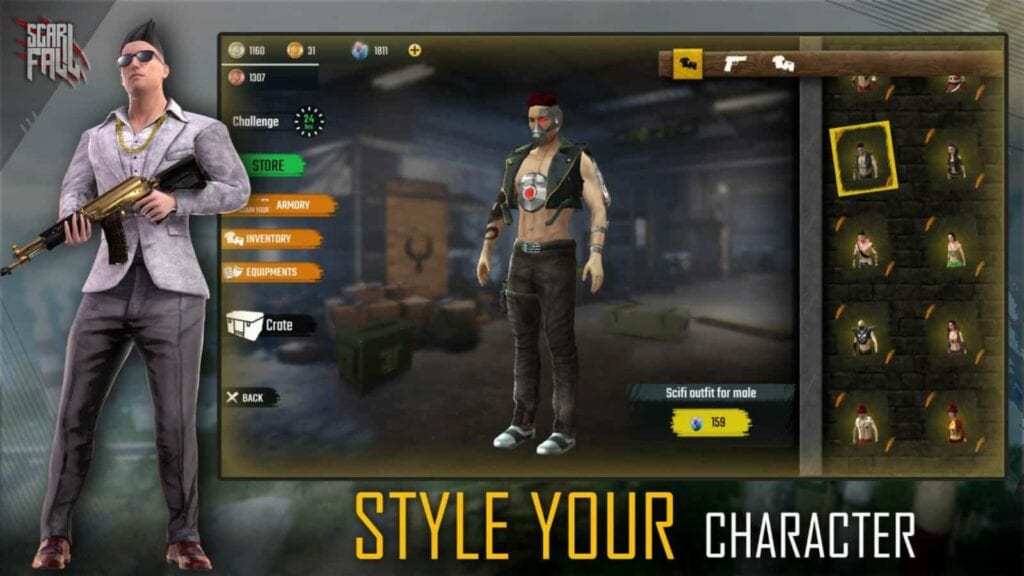 ScarFall-The Royale Combat, is an Indian online and offline multiplayer game developed by Surat-based gaming and IT service provider company XSQUADS Tech LLP. Depending on the mod selected, players land on abandoned and real-life location maps where they need to hunt for the weapons and different supplies. Scarfall offers TPS (Third Person Shooter) and FPS(First Person Shooter) with 3-D graphics and real-life animation. As of December 2020 ScarFall is downloaded more than 5 million times with 2 million monthly active users.
These are the Top 5 best games like Battlegrounds Mobile India (BGMI). So,gamers grab your phones and start gaming.
Also Read:Top 5 Close Range Weapons in Free Fire after OB28 update