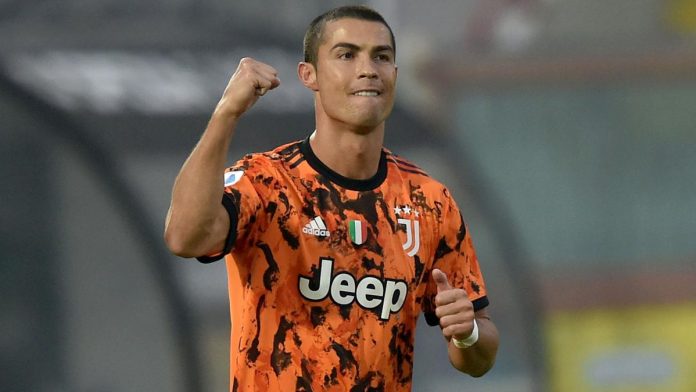 Cristiano Ronaldo will be remembered as one of the greatest goal scorers of all time if not the best. All these years, the charismatic striker has amazed us with his sensational finishes, pace, speed and dribbling. The Portuguese has scored 770 goals in his career till now and has won 5 Champions League titles, 3 Premier League titles and 1 European Championship title.
There is no denying about the 35 year old's skills, quality and fitness. In this piece, we are about to highlight 5 best goals scored by the legendary star through a video presentation of his goals . The 5 time Ballon D Or winner continues to amaze us even at this age. Whether it his ability to score from difficult positions, moving quickly into a goal scoring position, scoring through free kicks or with his destructive headers during set pieces, Ronaldo's all round goal scoring capabilities makes him a special one.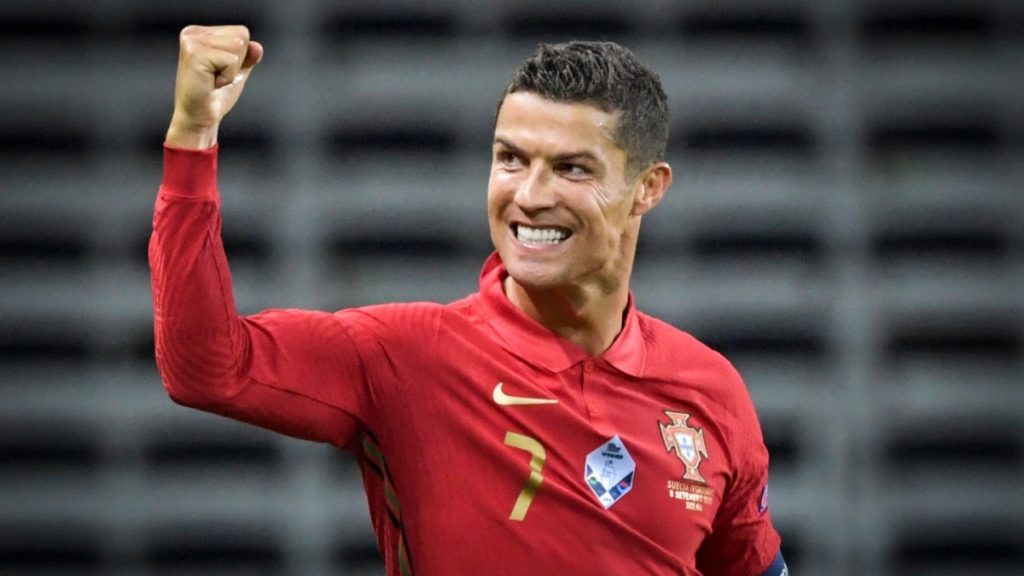 Some of the goals shown in this video presentation are pure class while some will make us think whether he is a superhuman. The striker is still a nightmare and unstoppable for the opposition like he was in his 20's. So let's sit back and rewind those wonderful moments.
#5 Manchester United Vs Arsenal in 2010
This was a period when Cristiano Ronaldo and Wayne Rooney formed a penetrative partnership at the front for the Red Devils. This goal showcased the speed, pace and stamina the striker possessed. Ronaldo moved forward and provided a neat pass to Park Ji Sung who passed it to Wayne Rooney.
Rooney was smart enough to spot the Portuguese moving quickly in the goal scoring position and provided a precise pass to the striker. Ronaldo trapped the pass from Rooney easily and produced a sensational cracking finish. Arsenal FC defense looked totally off guard to stop this move. It was a fine exhibition of an accelerating counter attack.
#4 Real Madrid Vs Valencia in May 2014
This was a goal which was simply magical. Such kind of goal can only be scored by a superhuman. The Los Blancos were trailing by a goal and Real Madrid looked out of the game when a brilliant volley from Angel Di Maria from the left wing was spotted by Ronaldo inside the box. Ronaldo was already in the position to score and produced an outstanding back heeled shot.
Valencia FC goal keeper Diego Alves didn't have time to react. The stoppage time equalizer from Ronaldo saved Real Madrid FC from defeat as the final score stood at 2-2.
#3 Real Madrid Vs Osasuna in March 2012
It was a difficult position to score but you can't undermine Ronaldo's capability. Real Madrid midfielders created enough space through the midfield and defense as one of the Real Madrid player's couldn't provide a neat pass but the Portuguese managed to trap a difficult pass and later produced a thunderous strike on the top right hand corner of the goal post. It took the Osasuna FC goal keeper by surprise much to the spectators' amusement.
#2 Euro 2016-Portugal vs Hungary Group match
Portugal needed a point to qualify for the knockout stages after drawing their opening two games. Cristiano Ronaldo didn't score in the earlier two games against Iceland and Austria. Hungary scored first but Cristiano Ronaldo scored with a spectacular back heeled flick which breached everyone including the defense. The pass was provided by William Carvalho from the right wing.
It was very well anticipated and it showcased the class of this man. Hungary went ahead again but the striker equalized again with a thunderous header. The match ended in a 3-3 draw.
#1 Real Madrid Vs Juventus (Champions League quarter finals) in April 2018
It was another super human act by this great striker. It was a quarter final of the Champions League and Real Madrid FC was under pressure as the Turin side posed a tough challenge to the Los Blancos although Zidane's side was leading without conceding a goal in that game.
Isco provided a wonderful cross which was nicely collected from Ronaldo who put the Los Blancos ahead with a beautiful goal in the first half. In the second half it was Dani Carvajal who produced a delightful cross only for Ronaldo to produce a sublime bicycle kick which again put Real Madrid ahead. The Los Blancos won that game with a 3-0 scoreline.
Also Read: Former Chelsea striker Alvaro Morata reveals he suffered from depression during his time at the club