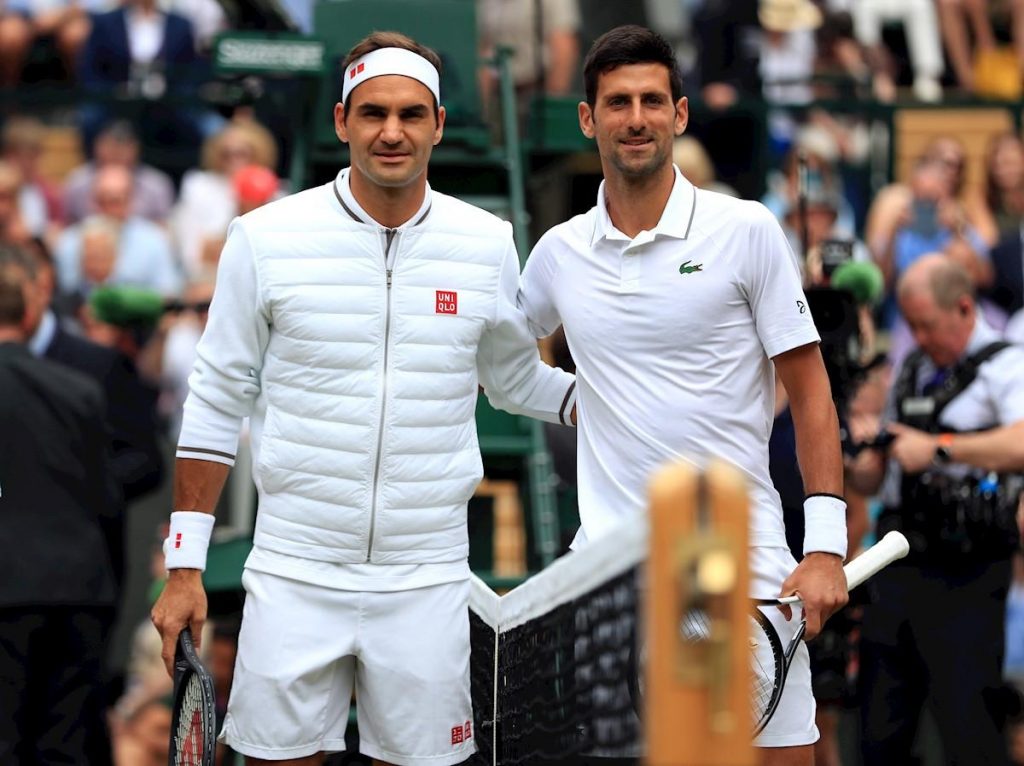 The Swiss Maestro is reckoned as the greatest ever player to have stepped on the court by many tennis pandits. Perhaps not a decision based on his tally of winning 20 Grand Slams Titles, but his stature and persona on the court.
Ever since the emergence of Novak Djokovic and Rafael Nadal in the field of the sport, it was evident that they were able to halt his legacy on numerous occasions. There is absolutely no doubt as these 3 would be registered in the history books as the GOAT.
DJOKOVIC vs FEDERER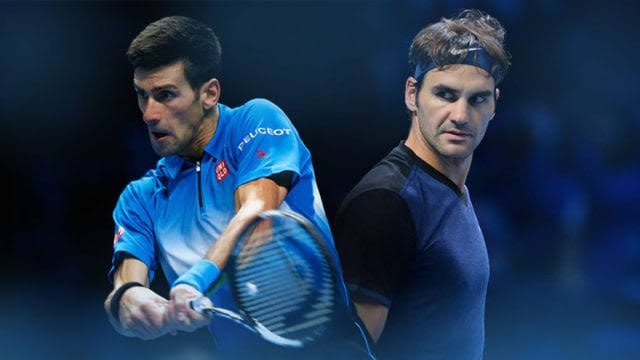 Talking about the current World Number 1, Djokovic, he is younger than the former and is predicted by many to snatch Federer's ultimate throne, given he plays tennis with the same passion and precision. Both Djokovic and Federer would obviously be considered as the best ever players of the sport. But Roger Federer is not only one of most talented athletes but also far more profitable than Novak Djokovic.
The thing about Federer has not just been about his play but his love, respect and admiration he has collected for more than 2 decades on the court. A guy who is always seen with a smile on his face.
Although Djokovic with no doubts certainly seems like a player who could catch Federer's record of total tally of Grand Slam wins, there are surely 5 not so famous records that are very difficult to beat, set by the Swiss Veteran himself.
Most Wimbledon Titles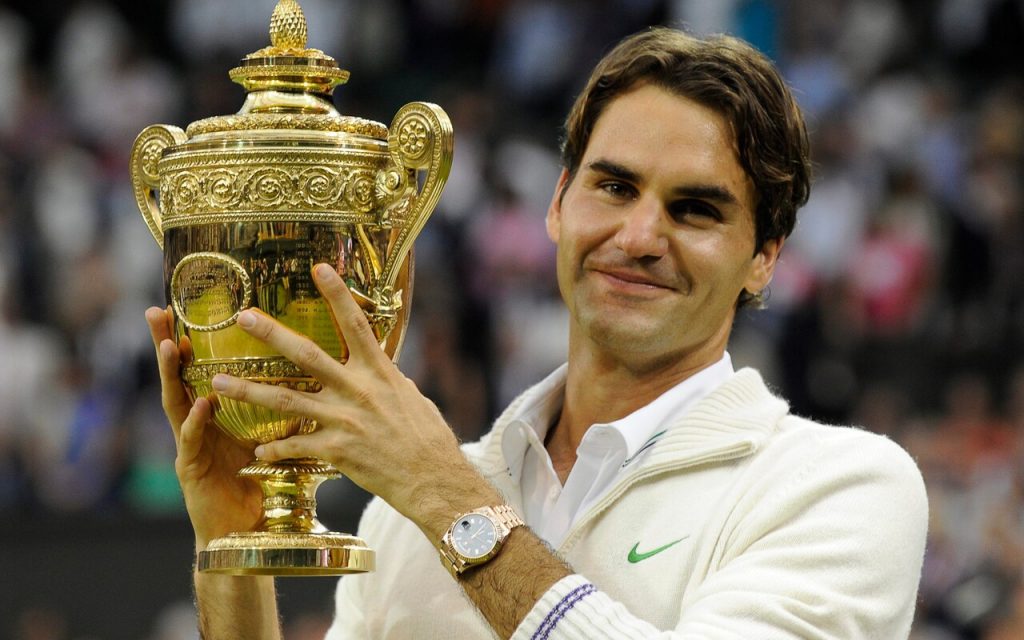 Much like his competitor, Rafael Nadal, Roger Federer is called the king of grass for his showcase of not only his play but wisdom on the grass court. Roger Federer has won the biggest competition of the year, a record 8 times. Losing on 4 occasions, but Federer is only followed by the retired, Pete Sampras, whose record he broke and surpassed in his glorifying year of 2017.
On the contrary talking Novak, he has better winning record, compared to Federer in winning the Wimbledon title whenever he has reached the finals. Djokovic has won it, 5 times.
5 Consecutive Titles in 2 Different Grand Slam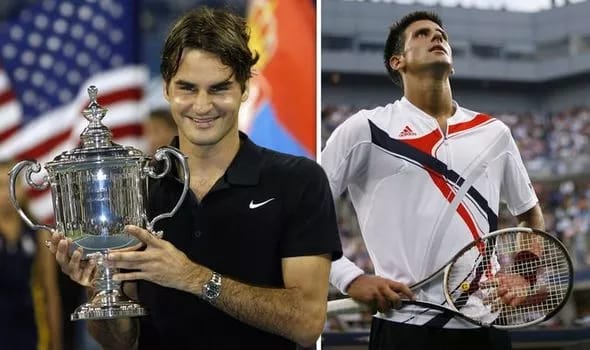 A record which is beyond the reach of not the players of this generation but also many more to come. Roger Federer in the early years of his career was hard to stop by any player he faced and this fact shows you why. Federer claimed the Wimbledon Title in his arms for 5 continuous years, ranging from 2003 to 2007. Defeating the likes of Andy Roddick, Mark Phillippoussis and Rafael Nadal during the course. Djokovic was somehow trying to catch up winning the same title from 2017 to 2019.
Those years were considered to be pinnacle years of Federer's dominance, as he clinched not only Wimbledon but also the US Open from 2004 to 2008.
Most Wimbledon Finals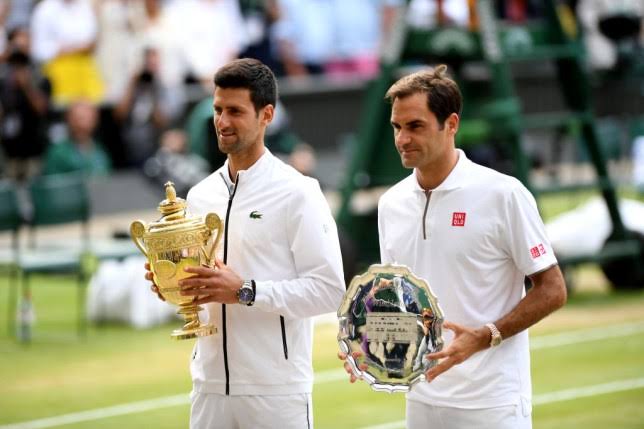 With this record, Federer's ruthlessness at the biggest stage of them all, certainly can be described. Federer was in fact known to be a player to hold his nerves at crucial stages. The Swiss player holds the record of the most Wimbledon finals any player has ever contested in, with a tally of 12 finals.
While talking about the comparison on this stat with Djokovic, he has only featured in 6 finals and has lost on just 1 occasion at the hand of the Andy Murray.
23 Consecutive Semi-Finals in Majors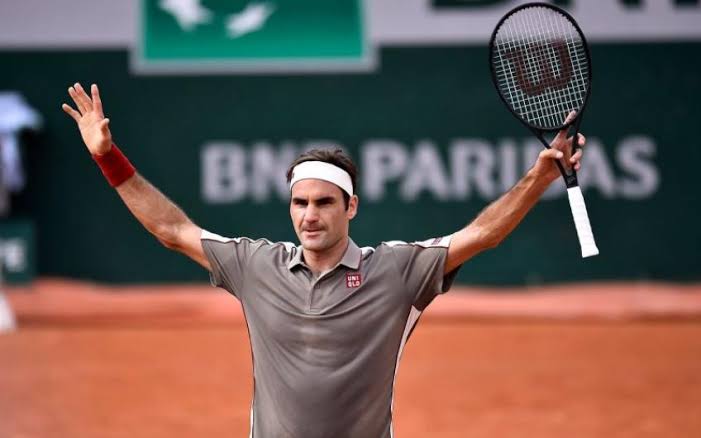 As it has been spoken earlier, Federer did achieve his best and stamp his authority on the court in the initial years of the 20th century. Starting from 2004 Wimbledon's to 2010 Roland Garros, the player has reached 23 consecutive semi-finals in the major tournaments. This a record that sets his beyond the race of players not only in this era but any era of the sport.
However, no one has ever been able to achieve the same or has even come close, this record evidently helped Roger to clinch the no.1 spot on 2nd February in 2004 to 17th August in 2008, for a record 237 consecutive weeks, on the contrary at one go, Djokovic has held his No.1 spot for only 122 weeks.
Winning French Open and Wimbledon in same year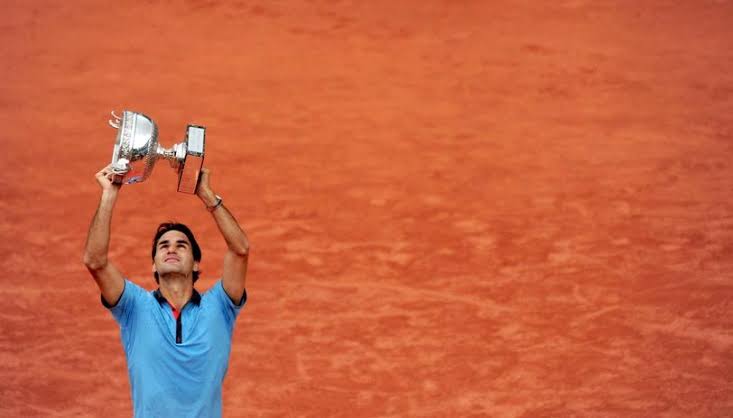 The kind of domination Rafael Nadal has on the clay court, it is hard to believe anyone else could win a clay tournament with his presence. In 2009 Robin Soderling defeated Nadal in the 4th Round of the French Open and up stepped Federer to grab the opportunity to clinch his maiden and only French Open title in straight sets.
Following that victory, Federer backed his ability to beat Andy Roddick in a 5-set thriller to lift the Wimbledon Trophy as well in the same year. Although Nadal has achieved the same in his career much like Federer. But Djokovic is yet to achieve this record and with the Wimbledon being cancelled off the charts this year, surpassing or achieving this record seems to be at a distance for the Serb.
Also Read: Has Djokovic dethroned Federer as the Greatest?