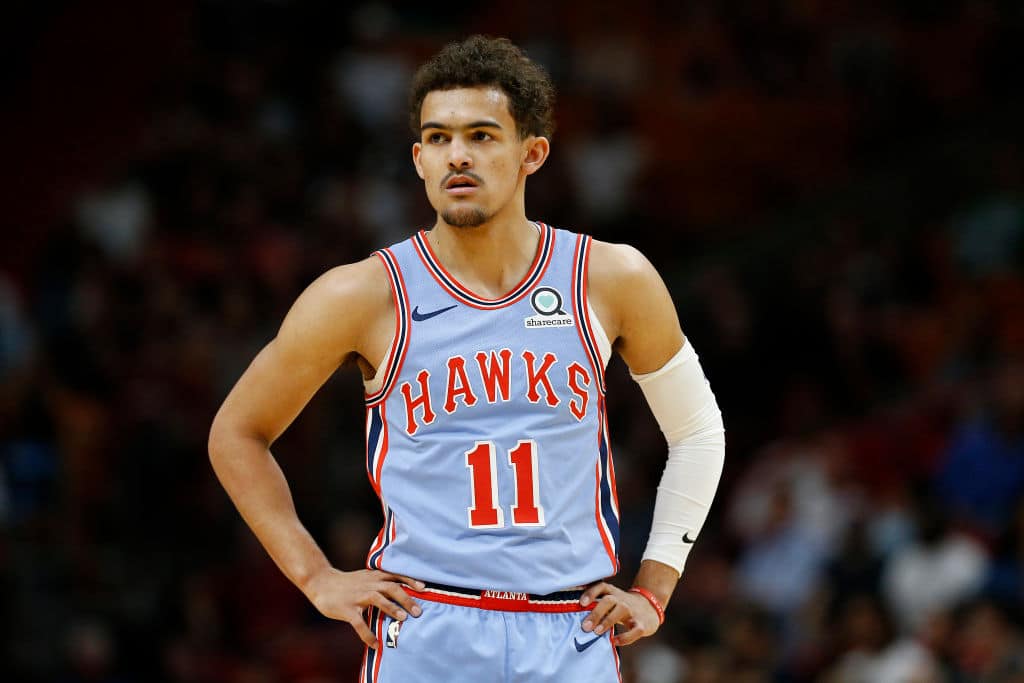 The Atlanta Hawks have now won 4 games in 5 as they beat Kevin Durant-Kyrie Irving led Brooklyn Nets 114-96. With no individual brilliance in particular, a total team effort gets the Hawks their 3rd away victory. They were led by young De'Andre Hunter who scored the most points for the Hawks, 23. Whereas marquee players John Collins and Trae Young scored 20 and 21 points respectively. Clint Capela scored a double-double for the Hawks with 12 points and 11 rebounds. 
For the Brooklyn Nets, no one else but their marquee duo of Kevin Durant and Kyrie Irving ran the play for them. Durant scored 28, whereas Irving got a double-double score of 18 points and 11 rebounds. The Nets have now lost 3 in 6 games and 2 in 4 at home.
Hunter and Young led Atlanta Hawks past Brooklyn Nets
The Nets came back to beat the Hawks Wednesday night in a 145-141 thriller. The Hawks ensured Brooklyn would not rally this time.
Atlanta led 61-52 at halftime and extended the advantage to 89-73 at the end of the third quarter. The Hawks pushed the lead to 100-80 early in the fourth quarter.
Nets' Coach Steve Nash is concerned with his team's rebounding early in the season. The Nets are seventh in the league with 37.2 rebounds per game but rank 13th in offensive rebounding at 10 per game.
"Gang rebounding has got to be habitual for us," Nash said. "We're going to struggle there until we're really good at gang rebounding in my opinion."
Hawks: Coach Lloyd Pierce was pleased with his team's offensive efficiency despite Wednesday night's loss.
"I think 92 of 99 shots last game were either in the paint or 3(s), so that's tremendous. If we can continue to keep our turnovers low and if we can continue to play ball movement and body movement, I think we'll stay with high-efficient shots," Pierce said as per ESPN. 
Also Read: Luka Doncic's double-double leads Mavericks past Heat 93-83