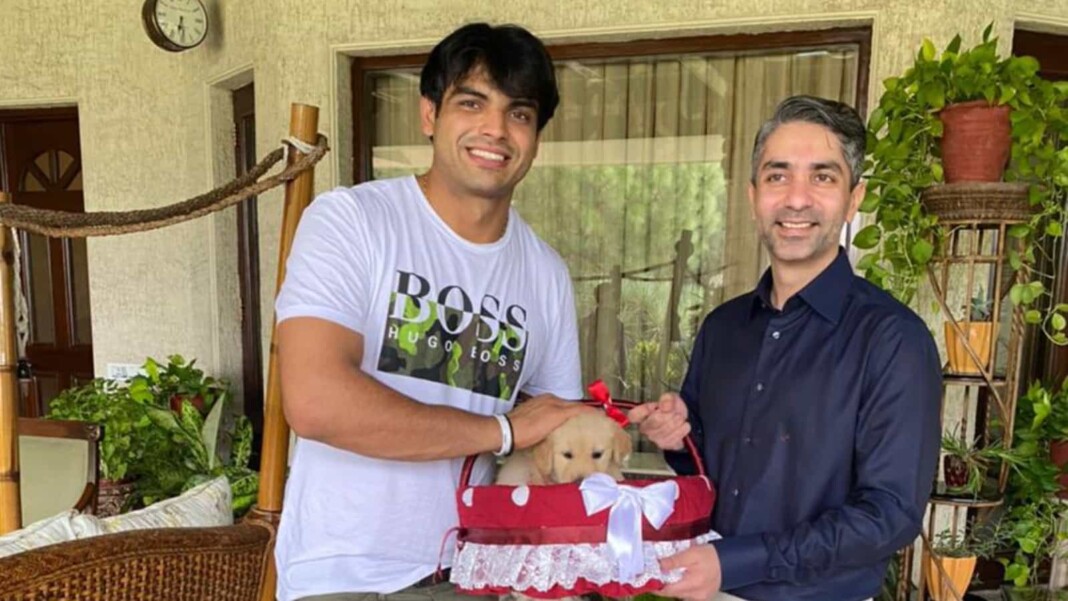 India's individual gold medallists in the Olympics, Abhinav Bindra and Neeraj Chopra met on Wednesday. Bindra, the Beijing Olympics gold medallist took to Twitter to share a photo of the two Olympic champions. Bindra hosted Neeraj at his residence for lunch as the two champions met for the first time.
Neeraj received a special gift from the ace shooter, a puppy named "Tokyo". Abhinav Bindra was one of the first to wish the 23-year-old after he won the historic gold medal in athletics at the Tokyo Olympics in August. "Was a pleasure to meet and interact with India's golden man @Neeraj_chopra1! I hope that "Tokyo" will be a supportive friend and motivate you to get a sibling named Paris for him in 2024!" Bindra wrote.
Neeraj Chopra kicks off his time off with the "elder sibling" of his gold medal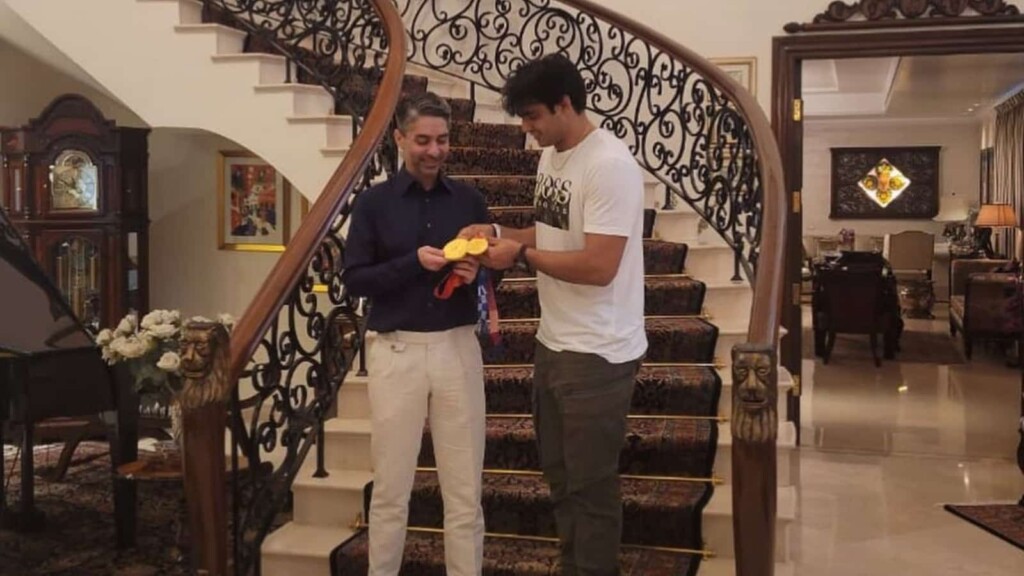 Following a string of functions and felicitation ceremonies, Neeraj has finally managed to get some time off the field and camera. Chopra kicked off his vacation with a lunch with Abhinav Bindra and his family. The ace javelin thrower took to Instagram to share pictures of his time with the Bindra family.
"Started my time off by spending a wonderful afternoon with @abhinav_bindra sir and his family. Was able to introduce my medal to its elder sibling from Beijing and also enjoyed the warm hospitality of the Bindra family. Thank you sir for hosting us and for introducing me to 'Tokyo', the newest member of the Chopra family!" Neeraj wrote on Instagram.
Having conquered the Olympics, Chopra has no intention to slack off. The 23-year-old has set his eyes on the upcoming competitions. Neeraj shares that having celebrated his victory at the Tokyo Games, he is back to his daily grind. And is looking to gain some momentum ahead of the 2024 Paris Olympics.