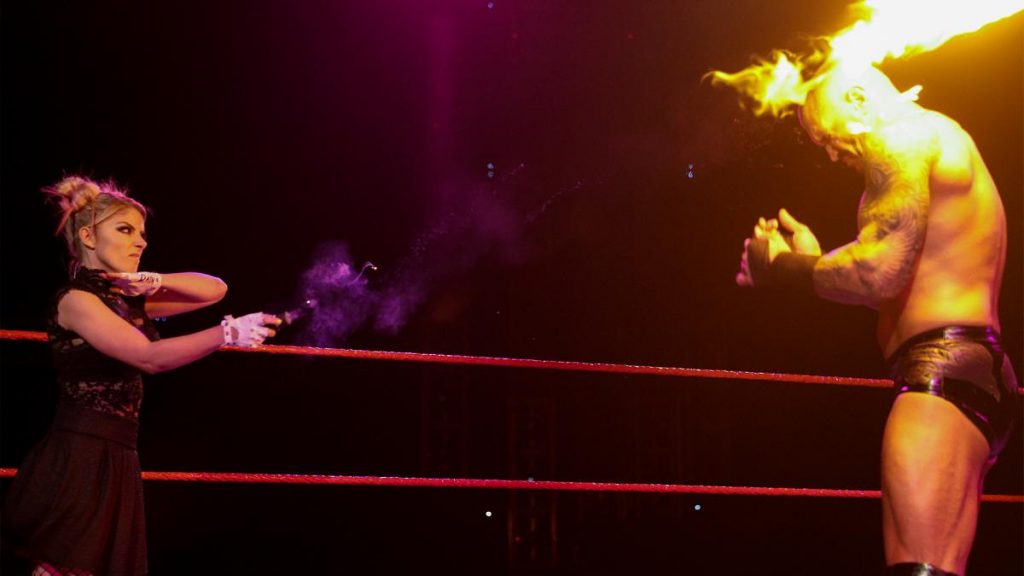 On the latest episode of WWE Raw, Randy Orton was scheduled to face WWE Champion Drew McIntyre. But McIntyre tested positive for Covid-19 and is currently quarantined. In order to fill in for the Champion, WWE COO Triple H made an appearance.
Orton challenged his arch-enemy to face him again. Hunter accepted. The match got the WWE Universe excited as the duo has an action-packed past, together.
The two veterans were having a brutal match, when suddenly the lights inside the Thunderdome went out. Initially, Triple H's sledgehammer was on fire when the lights came on. But then the lights went out again.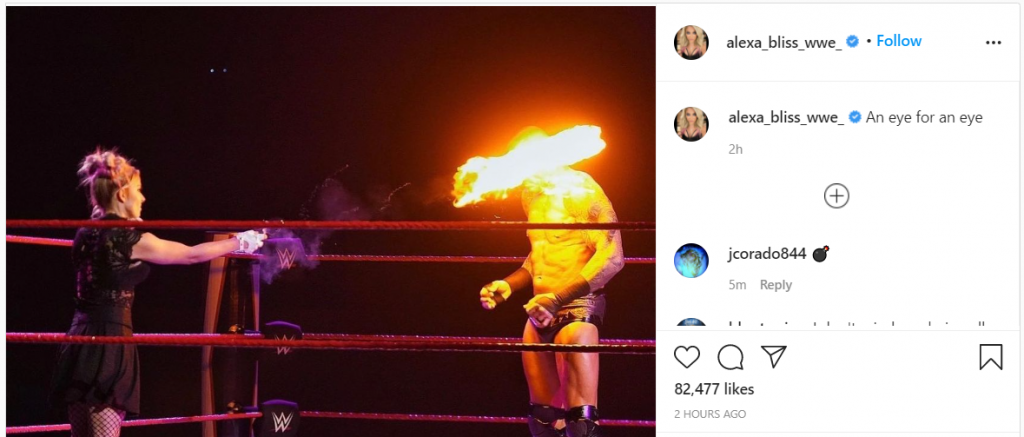 When it came back on, Triple H had disappeared and Alexa Bliss was standing inside the ring. As Orton got into the ring, she shot a fireball into Orton's face. She shared the image on her social media, with the caption "An Eye for an Eye".
Orton burnt The Fiend at WWE TLC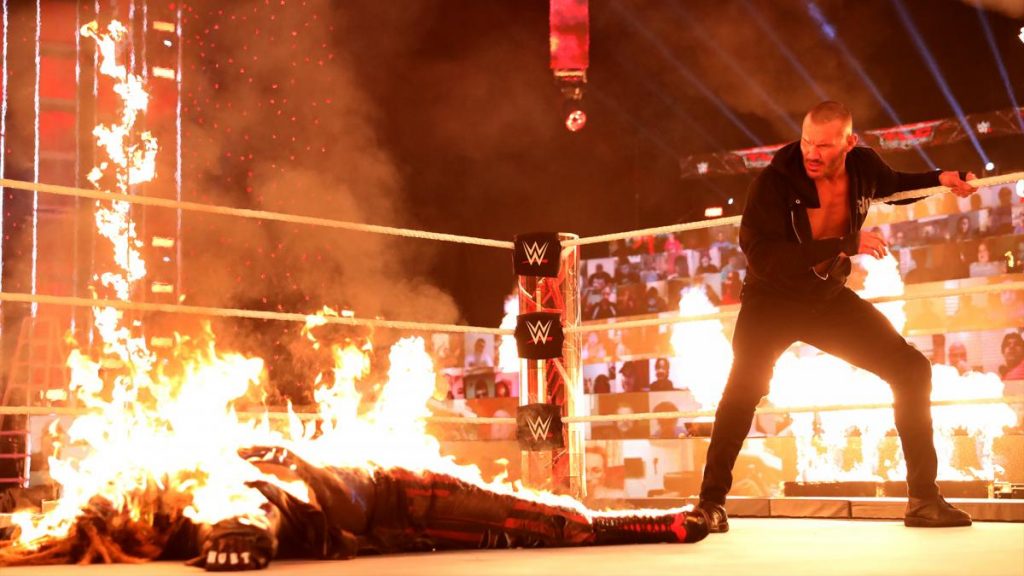 At WWE TLC, Randy Orton faced The Fiend in an Inferno match. In this stipulation, you emerge victorious, when you set your opponent on fire. Orton went too far, and set the entire body of an unconscious Fiend on fire.
The Fiend has been missing from WWE TV since. Orton has been on Bliss' target since WWE's final PPV of 2020.
On the latest episode of Raw, Bliss has proven that she can go to any lengths just like Orton. Orton now needs to watch his back, since he clearly on Bliss' target. Since the fireball attack, WWE has not provided an update on Orton's condition.
Also Read: This wrestler never had it in him and he spoilt his career by his own deeds – Paul Heyman