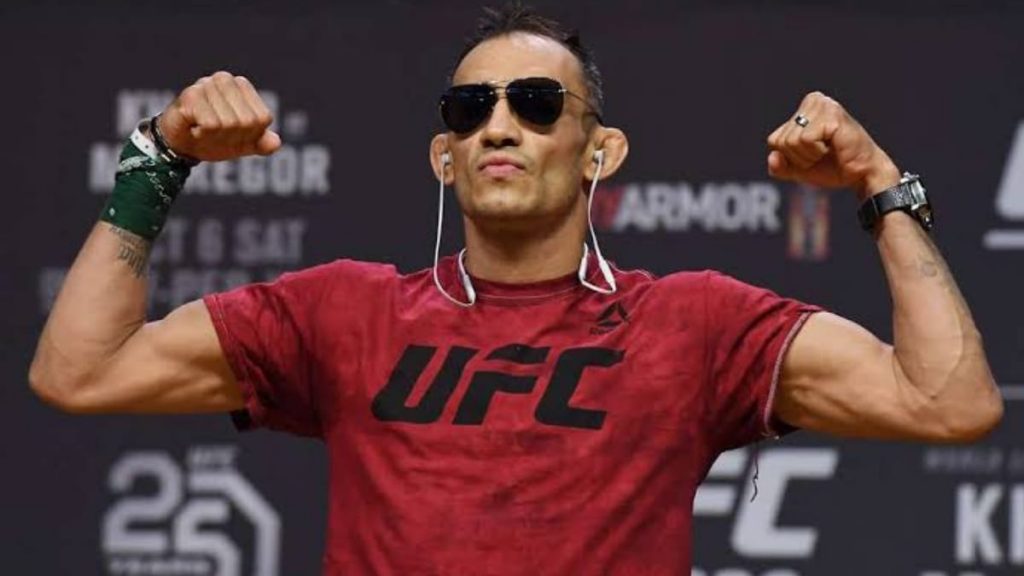 Dominance MMA CEO and MMA promoter, Ali Abdelaziz has been a very busy man. In fact he has been actively looking for an opponent for his client Islam Makhachev since his fight against Rafael dos Anjos was cancelled due to the latter testing positive for Covid-19.
A very desperate Abdelaziz has seen this as an opportunity and called out Tony Ferguson via twitter asking him to take up the fight.
"The closest thing to Khabib is Makachev"
Ali Abdelaziz took to twitter asking 'El Cucuy', "What's up Tony ? The closest thing to Team Khabib is MAKHACHEV. Now RDA Is out, Would you like to take this fight? Thank you sir Tony Ferguson." Although, Tony hasn't replied to Abdelaziz, things will get interesting if he agrees to take up this fight. Makachev is a very dangerous fighter and he has just lost one fight in his entire career having won eighteen. He's also unbeaten in his last six fights and it has been over five years since he last lost a fight to Adriano Martins at UFC 192 in 2015. Makachev is currently ranked 12th in the lightweight division, meaning a win would definitely see him soar into the top 10.
Makachev on the other hand has been calling out other top ranked fighters. Earlier today, he called out Dan Hooker and Charles Oliveira who are ranked 4th and 6th respectively, in the lightweight division. There is also a buzz going around that Makachev wants to fight Bellator legend Michael Chandler who is currently the backup for Khabib vs Gaethje fight. Clock is ticking for Makachev, as he has not had a fight for more than a year, with his last fight coming in September 2019. It will be exciting to see if Tony Ferguson takes up the fight. Until then, FINGERS CROSSED!
Also Read: "Jon Jones was hiding under the ring before their fight"-Daniel Cormier