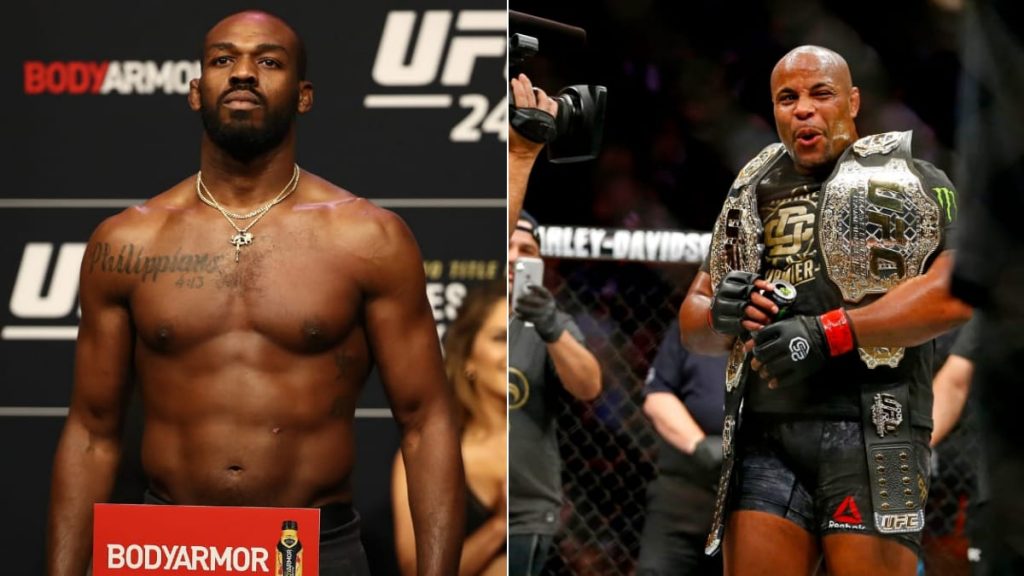 In recent days the Twitter battle between Jon Jones and Israel Adesanya has taken a toll on a whole new level, both of them are just finding ways to humiliate the other person more. The other UFC fighters are also seeing in and enjoying it. One of them is the former two-division champion, Daniel Cormier.
In the recent episode of DC and Helwani, Helwani said: "Izzy is the most dangerous of them all". Cormier chimed in he said, "It got ugly last week. It got ugly because there were personal insults, there were attacks on the family. There were so many levels of disrespectful tweets…. Look man, there is a level of research and things that you will do in fight promotion".
"At least that's how I looked at it. If I said something against Jones or Miocic or Gustafsson, any of those guys I was fighting for titles. I would always try to find out if it was true. Trust me I've always heard about Jones hiding under the ring when we were going to fight the first time, from the drug testers".
He continued saying, "I just did not know if it was true, so I did not say it. But these younger kids, these internet kids, they don't care if it's true or not. He takes anything and just uses it. He's taken every rumor he's heard about Jones and he just uses it".
The Beef between Jones and Cormier
The war between Jon Jones and Cormier dated long back since when even many of the existing UFC fighters haven't even made their debut. They first faced each other in 2015 in which Jones won the fight by Judges Decision.
For the second time, they faced each other in 2017 and the fight resulted in a draw. Cormier has already announced his retirement after he faced defeat against Miocic. Jon Jones has vacated his lightweight UFC title to move to heavyweight. Both of these fighters won't get in the ring against each other again but they don't leave any chance to pull the leg of each other.
Also Read: "I don't like that guy but he's bloody good" says Whittaker about Adesanya outclassing Costa