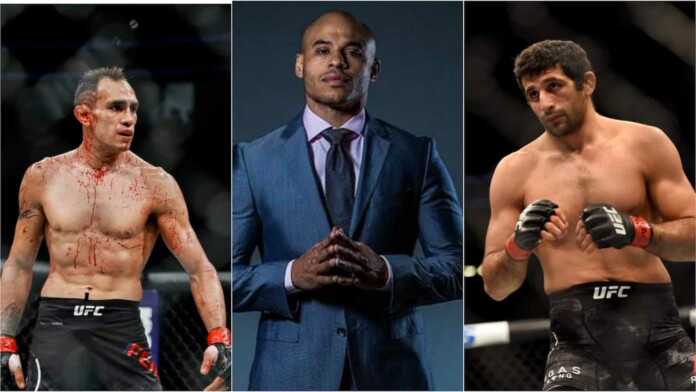 The former UFC interim lightweight champion Tony Ferguson is stepping inside the Octagon to face the number 9th ranked UFC Lightweight fighter Beneil Dariush. This fight is really important for Ferguson as he is coming into this with two consecutive losses.
After having a winning streak of 12 fights in the Lightweight division, Tony Ferguson's streak was broken by Justin Gaethje at UFC 249. Following this loss, he faced Charles Oliveira at UFC 256 but he faced a loss in this fight too.
Beneil Dariush on the other hand is coming into this fight with a winning streak of 6 fights with his latest win coming against Diego Ferreira on UFC Fight Night: Overeem vs Volkov. He won the fight of the night bonus in his last fight and the performance of the night bonus in the last three out of five fights.
Dariush is going to be a very tough challenge for Ferguson and Beneil Dariush's manager Ali Abdelaziz believes the same. Abdelaziz and Ferguson keep exchanging blows with each other as he was the manager of Khabib Nurmagomedov as well.
Now Abdelaziz believes Beneil Dariush will make him retire after this fight at UFC 262. In his latest interview with The Schmo, Abdelaziz says, "Listen, Beneil doesn't talk much but I'll talk a little bit for him,"
"I think Tony Ferguson, he signed his death certificate. I think it's going to be the last fight of his career. I think Beneil is going to retire him. I think Beneil is better everywhere. His striking is better. His wrestling is better. His grappling is better and I think Tony made a mistake signing to fight Beneil Dariush."
Tony Ferguson vs Beneil Dariush took over the co-main spot at UFC 262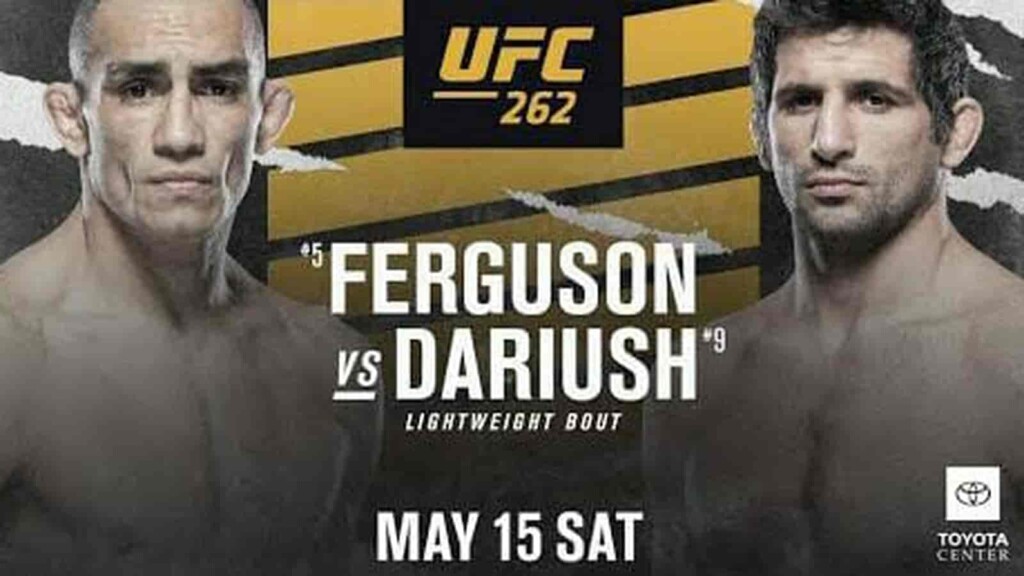 The fight between Tony Ferguson vs Beneil Dariush will serve as the co-main event of UFC 262 as the fight between Leon Edwards and Nate Diaz is shifted to UFC 263. Nate suffered a minor injury due to which this fight is shifted forward.
This fight is important for both Ferguson and Dariush. As for Ferguson, he would like to show that he isn't going anywhere and for Dariush, it is time to show his worth against the former interim champion. So on whose side you all are for this fight?
Also Read: "I would actually go up and challenge for that belt it would be without Izzy being in the picture," Kamaru Usman talks about UFC Middleweight title.
Diego Sanchez's manager says Dana White is having s*x with female fighters.