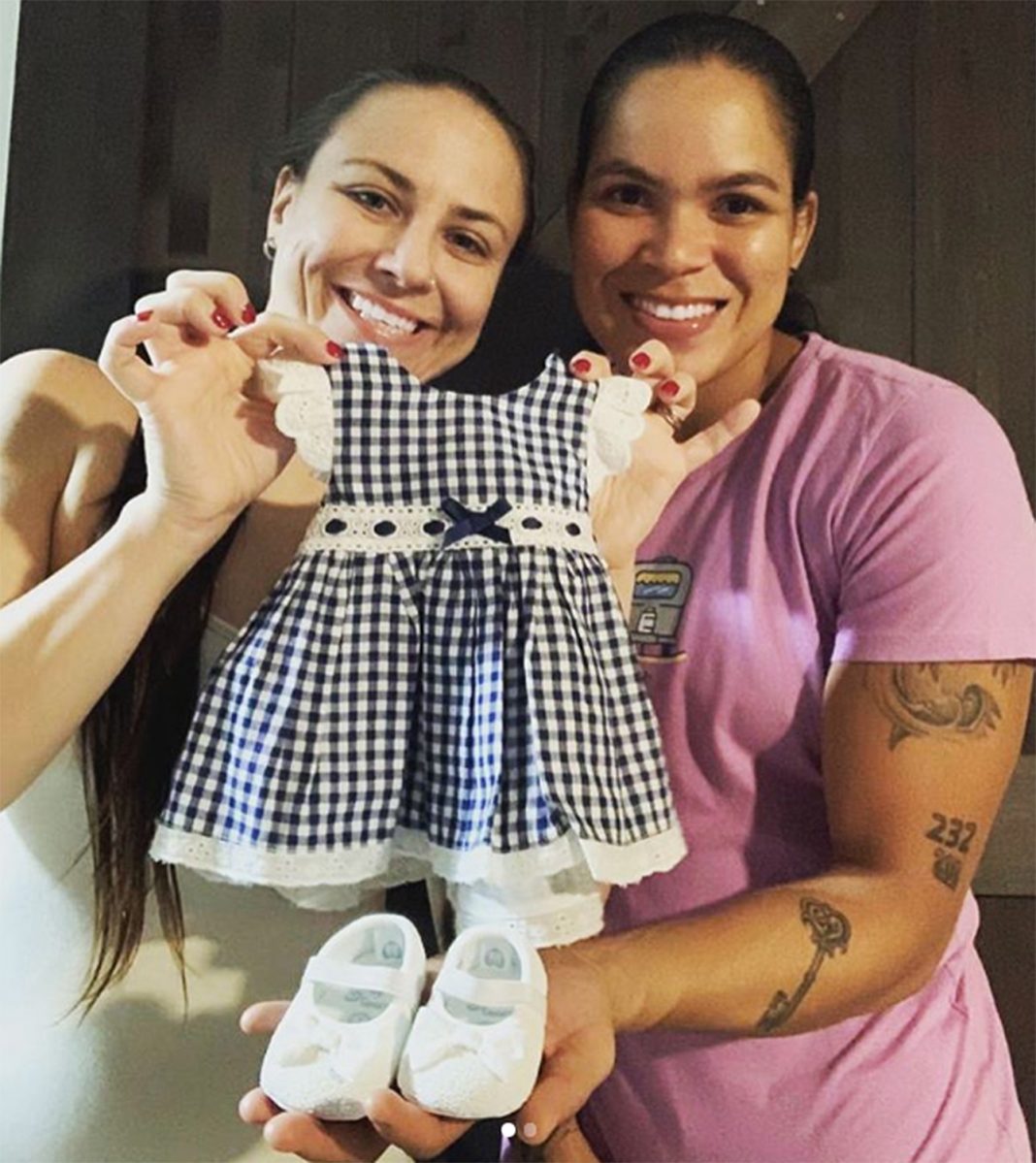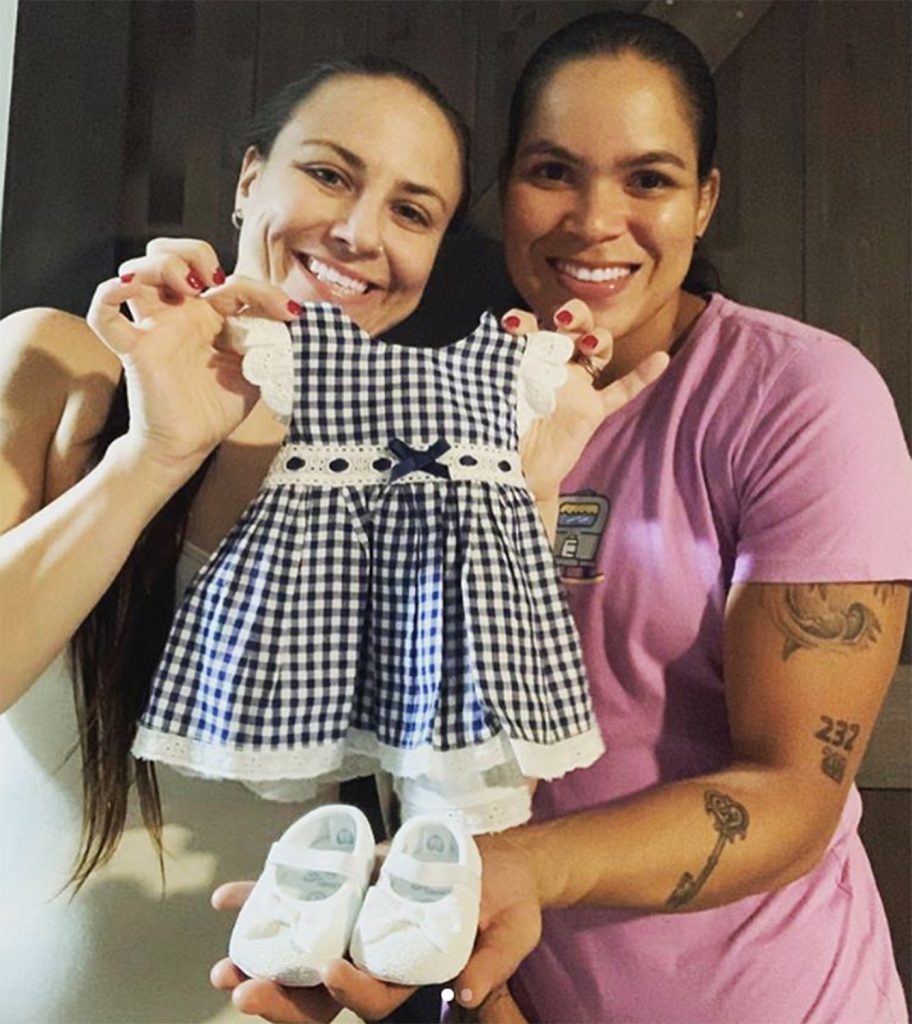 Amanda Nunes takes another title in her list of achievement, this time for becoming a mother. Amanda Nunes and her fiance, Nina Ansaroff became parents on the 25th of September. They have named their daughter Raegan Ann Nunes.
Both Nunes and Ansaroff took to social media to announce the birth of their first born. Wishes poured from all parts of the MMA community for the engaged couple. Amanda Nunes becomes the first UFC champion to become a mother.
The Lioness wrote, "Speechless"
The power couple welcomed their first child after Ansaroff, who is also a UFC fighter and took an year off to become a mother. She holds a record of 10-6 inside the Octagon. Ansaroff was on a 4-fight win streak before losing to Tatiana Suarez at UFC 238.
Nunes (20-4) is expected to defend her featherweight belt against Megan Anderson at UFC 256 on December 12. The Lioness continues to have the longest winning streak in women's history. The Brazilian is the first woman to win two titles in different weight classes and the first UFC fighter ever to defend each title while still holding both. Nunes, has the most UFC wins among women (13).
Both Nunes and Ansaroff welcome a new chapter in their life and will now look to gain momentum inside the Octagon too. Hoping the best for little Raegan.
Also Read: Lex McMahon will be making his MMA debut for supporting military veterans and fighters