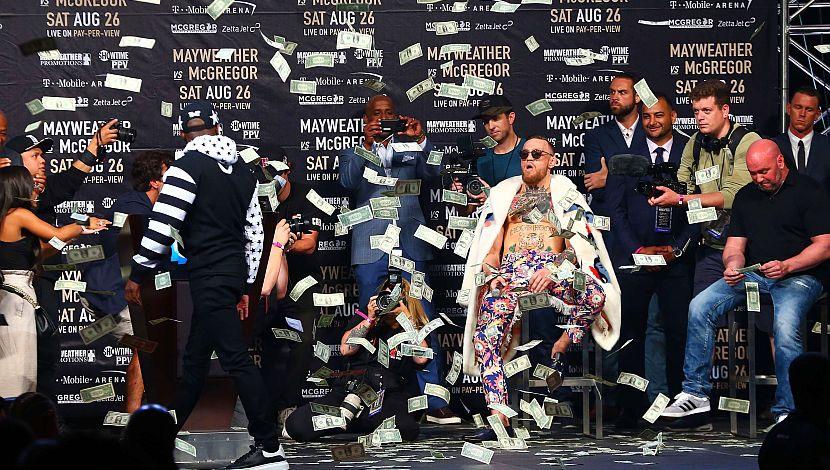 The king of trash talks and the man who is the archetype of talk the talk and walk the walk is undoubtedly Conor McGregor. The Irishman is the face of the UFC. Barring a few nasty spats with his opponents, Conor is an absolute legend in the MMA world. Of late he has been in and out of the UFC, retiring multiple times; stating that he's bored of the game and it doesn't excite him anymore. But, that doesn't mean he will be forgotten any time soon.
Recently, since the how it started and how it's going trend has been all over social media. In the wake of this, Conor McGregor's coach John Kavanagh shared his own version of how it started and how it's going on Instagram. The post showed Conor being rejected once by the UFC due to the featherweight division being terribly impacted from a lot of lightweights moving down a weight class.
"I'm not looking to sign anyone else for a while" – Sean Shelby
The email dated 13 December, 2012 shows Sean Shelby, the current Senior Vice President of Talent Relations replying to an email from Haraldur Nelson who had decided to introduce Conor to the UFC. Conor was the Cage Warriors Featherweight Champion then. The email reads, "Thanks for the email. If I can use any of your fighters, especially Conor, I will contact you. At the moment, the featherweight division is terribly impacted from so many UFC lightweights moving down in weight. So, I'm not looking to sign anyone else for a while, but hopefully, it will clear up soon and guys like Conor will get the opportunity."
"THE NOTORIOUS" has come a long way since that. He has held two belts simultaneously, he knocked out a marauding Jose Aldo in 13 seconds, he fought Khabib which shattered all viewership records and to top it all he even fought Floyd Mayweather in a boxing match. He has done it all! Now that's how you comeback from rejection!
Also Read: Khamzat is unhappy with UFC and Dana White