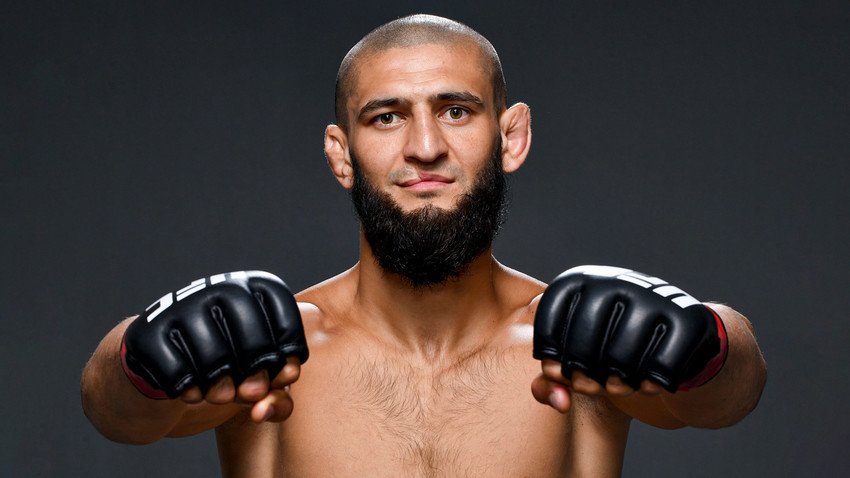 Khamzat Chimaev is a man full of adrenaline. He is always on the hunt like a killing machine, already wanting another fight just weeks after obliterating Gerald Meerschaert at UFC Fight Night on September 19. Another mind-blowing fact is that he just made his UFC debut in July 2020 and is already 3-0 in double quick time. He has already fought in both the welterweight and middleweight divisions.
Now, he is hunting for an opponent indicating he is ready to fight in any of the two weight classes. But, for now he is looking at the middleweight division once again as no one was willing to take up a fight against him in the welterweight division, since he is only three fights old. He might be just three fights old in the UFC, but when one watches him in the octagon just toying around with the opponents–there arises a feeling that he must be fighting A-Listers.
"I'm going to start calling out middleweights" – Khamzat to Dana
Four days back Khamzat posted in twitter that he will be ready irrespective of the weight division. Although he still is,and since there has been no response from A-List welterweights, he has warned UFC and Dana White that he is going to start calling out middleweights.
Taking to twitter today, Khamzat sent out a stern warning to Dana White and Mick Maynard, the vice president of talent relations for the UFC. Though Khamzat might not get a title fight very soon; but if he continues his devastating form of ragdolling and bludgeoning his opponents, we might at least see him fight A-Listers. The only question in everyone's mind is that in which division will Khamzat assert his authority, the welterweight division or the middleweight.
Also Read: Ali Abdelaziz offers Tony Ferguson to fight Makachev