UFC Middleweight Armen Petrosyan wins the UFC debut and proved why he is one of the worthiest contenders coming out of Dana White's Contender Series that belongs to the world's biggest MMA promotion, as he defeats Gregory Rodrigues in a brutal back and forth at UFC Vegas 49. Go through the round by round results to see how Petrosyan overcame adversity to make it to the distance, that too in his favour.
Round 1: Both the fighters taking their time. Armen Petrosyan is comparatively lighter on his feet. Rodrigues goes for a masty straight right. An exchange of low kicks and a second straight again from Rodrigues. Petrosyan starts circling his opponent around before landing low kicks. Both the fighters go back and forth when getting into the cage-side for a while.
Petrosyan is circling around with body strikes and jabs. Rodrigues is trying to pressure his opponent moving forward. Jab and low kicks are money for Petrosyan. Rodrigues is coming with his own low kicks and body cross as well. The fight ends with both the fighters exchanging similar strikes over each other. FirstSportz scores the round 10-9 Petrosyan.
Round 2: Petrosyan is looking like a busier fighter. Rodrigues suddenly lands some heavy cross punches one after the other that shook Petrosyan for a while. However, Petrosyan keeps his calm and manages to land liver kicks even in close range. Rodrigues backs up with more left and rights. But Petrosyan puts on more volume. Rodrigues times a perfect cross another time. Have to say there are levels elevating to Rodrigues' game.
Armen Petrosyan's low kicks on Gregory Rodrigues got the judges' eyes quite evidently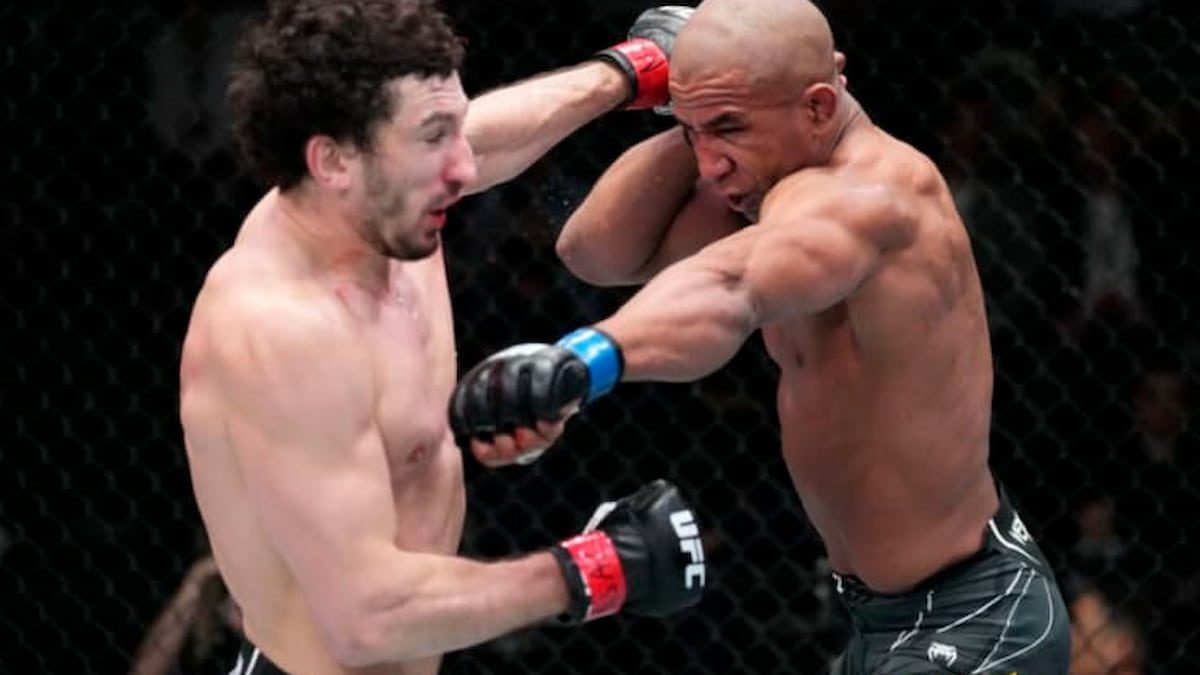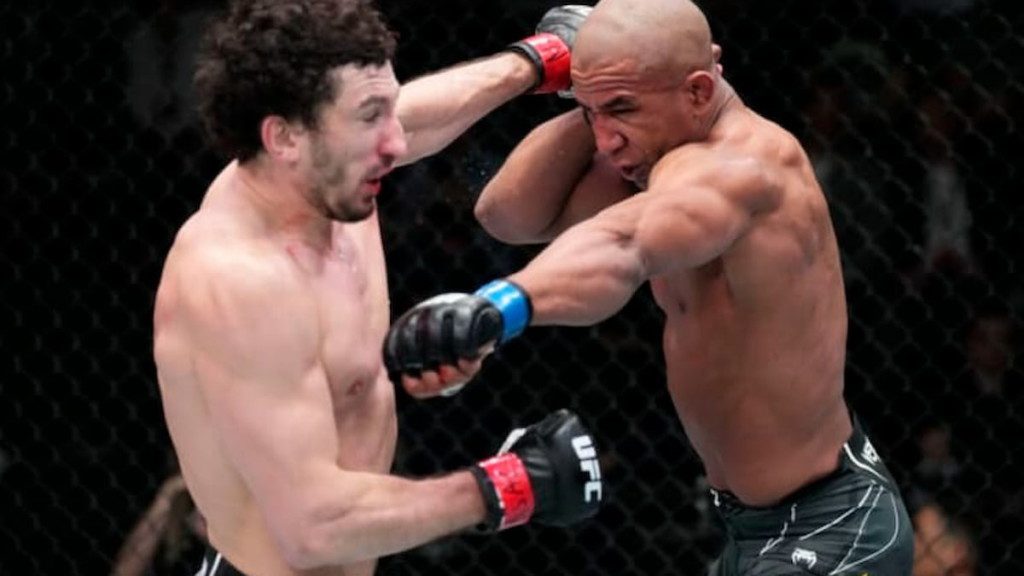 The fighters are taking their time now. Petrosyan attempts an overhand, followed by landing a big left hook. Both men's jabs landed simultaneously. The striking numbers are tightly closed for both the fighters in this round. Rodrigues, a grappling specialist, goes for a successful takedown to put Petrosyan in trouble. However, Petrosyan gets up early on their feet. It's a similar ending as round 1. FirstSportz scores it a close 10-9 for Rodrigues.
Round 3: Petrosyan goes back to jab and low kicks. Rodrigues comes back with an even more powerful low kick. A huge kick from Rodrigues. The fight suddenly surfaces to the ground. Rodrigues goes for different submission attempts and is getting difficult for Petrosyan as the latter's opponent has got his back transitioning from a kneebar position. Petrosyan manages to get back on his feet and is now landing huge shots. The fight is getting wild.
Rodrigues has more head strikes but Petrosyan has advanced on body and leg strikes. Petrosyan mixed with his striking whereas Rodrigues got his MMA game on a complete model. The low kicks from Petrosyan are never-ending. A takedown attempt from Gregory Rodrigues who's busted up like Armen Petrosyan as well. This can be the fight of the night. FirstSportz calls this round a draw.
Results: Armen Petrosyan def. Gregory Rodrigues via split decision [29×28, 30×27, 28×29]
Also Read: "I'm a wrestler first"- Bobby Green unfazed by Islam Makhachev's wrestling and grappling pedigree