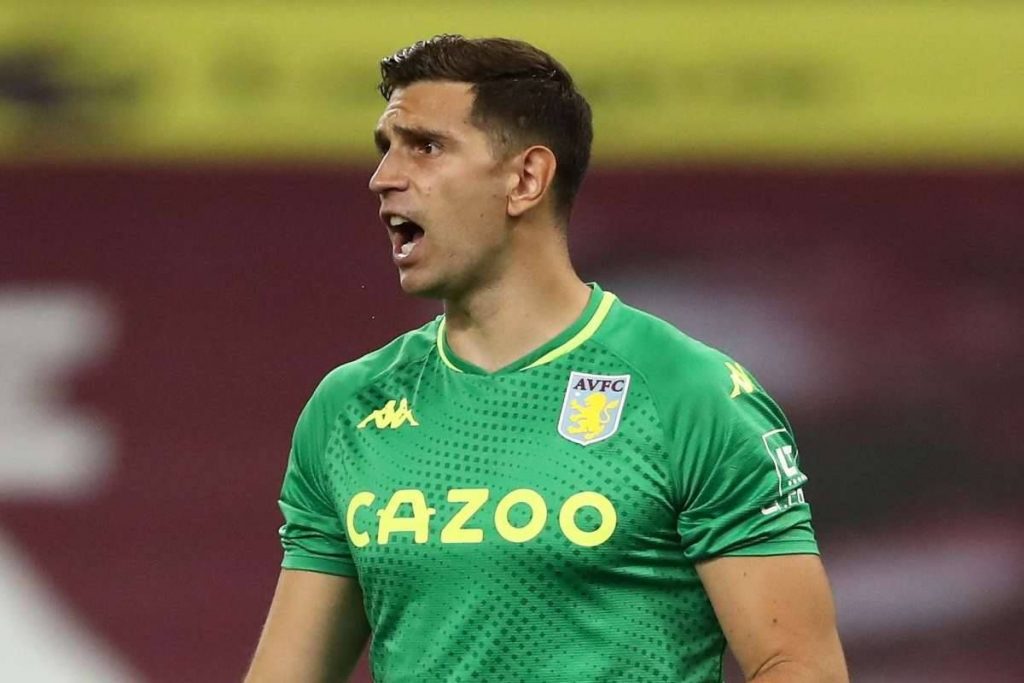 Former Arsenal goalkeeper Emiliano Martinez has said that he felt that the club didn't value him enough and that's a major reason for leaving the club. Martinez decided to join Premier League club Aston Villa last summer transfer window.
Martinez didn't feel respected at Arsenal despite his sacrifices
Emiliano Martinez has revealed that the gunners didn't trust him and that's the reason he decided to join Aston Villa rather than stay. After regular goalkeeper Bernd Leno went missing out with injury last season, it was Martinez who rescued Arsenal.
The efforts of the Argentine international cannot be undermined as he was crucial in them winning the FA CUP as well as the community shield. However once Leno returned Arsenal decided that the German goalkeeper will retain the number one spot.
This did not go down well with Martinez who decided that after spending ten years at the club it was time to move forward. Emiliano has revealed that his family was uncertain about his decision. But looks like the decision may have been correct as Aston Villa are two points ahead of the Gunners.
"I love everything about Arsenal," Martinez said. "I still love them and I'm still watching the games, but I just felt like they didn't trust me like they should have.
That's the reality because they kept buying goalkeepers to go in front of me and I was the goalkeeper from the academy.
"When I was on a high, I still felt like they didn't deserve me because of the way they were treating me. They couldn't guarantee me the games I needed so I thought that if they couldn't guarantee me the games I needed, then I'm moving on.
ALSO READ: 'The players will not leave if we don't get Champions League football': Jurgen Klopp remains optimistic about the future