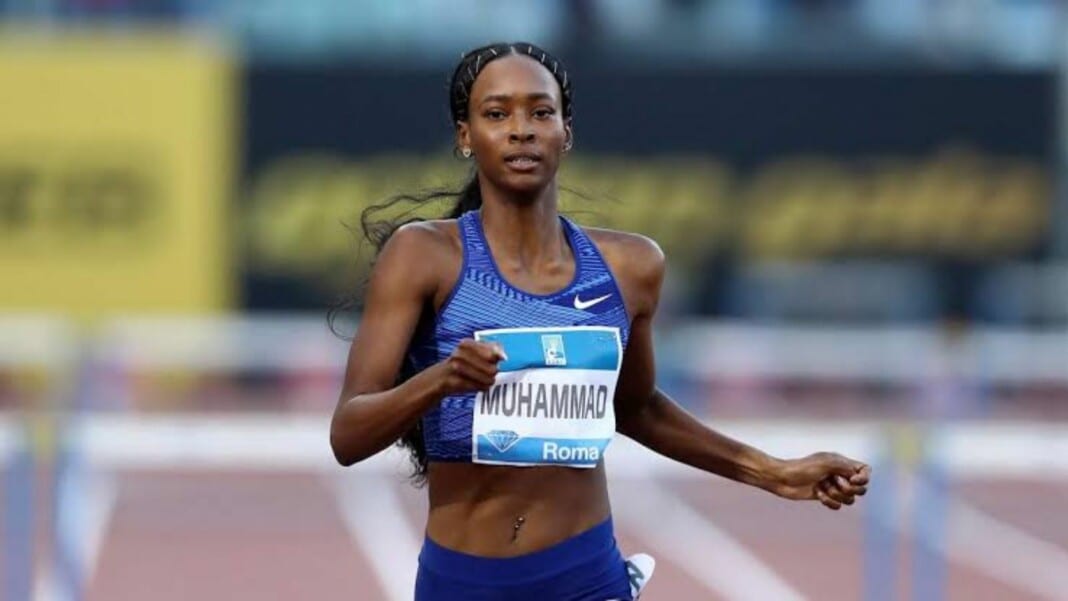 Name
Dalilah Muhammad
Date of Birth
7 February 1990
Birthplace
Jamaica, Queens, New York, USA
Current World Ranking
2 (2021)
Sport/Event(s)
Athletics – 400m hurdles
Major Achievements
Defending Olympic champion in 400m hurdles
4-time World Championships medalist
2-time Diamond League champion
Net Worth
$1-$5 million
Dalilah Muhammad is an American track and field athlete who specialises in the 400 meters hurdles. A 2016 Rio Olympics champion, she won a gold medal at the 2019 World Championships, setting the former world record with a time of 52.16 seconds. Muhammad is only the second female 400m hurdler in history, after Sally Gunnell, to have won the Olympic, World titles and broken the world record.
Dalilah's world record was intact until a month before the Tokyo Olympics 2020, where her compatriot Sydney McLaughlin became the first woman to break the 52-second barrier while rewriting the world record in 400m hurdles at the US Olympic Trials. Even though Dalilah is not a world record holder anymore, she is a firm favourite to defend the gold that she won five years ago. Moreover, she is also in the fray for a second gold at the upcoming quadrennial extravaganza as a part of the 4×400 relay team. So it becomes imperative to learn a lot more about Dalilah Muhammad, a great hurdler from US.
Dalilah Muhammad Bio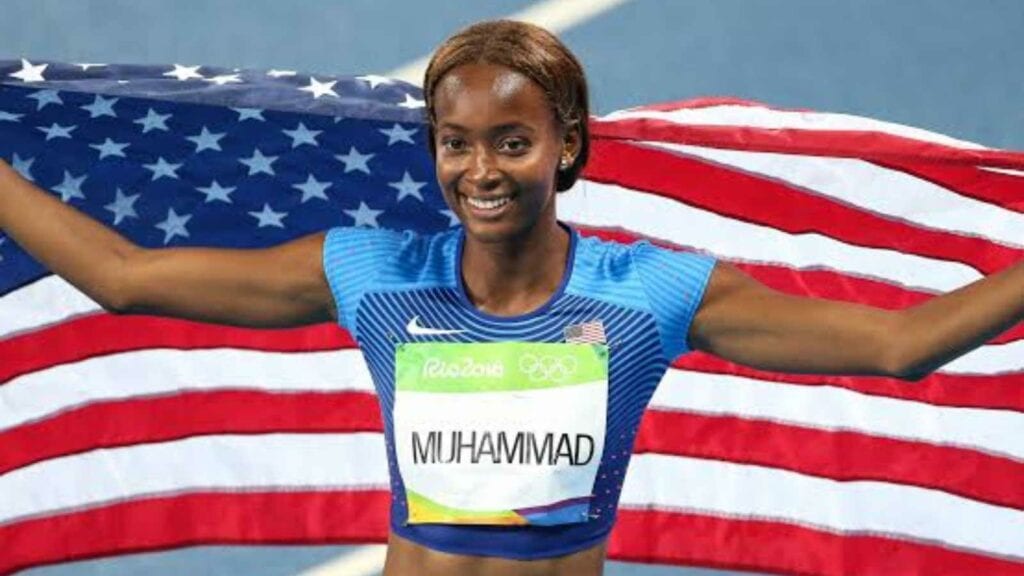 Dalilah was born on 7 February 1990 in Jamaica, Queens, New York, USA. She measures 5 ft 8 in (1.73m) and weighs around 121lb (55kg). When at high school, Dalilah competed in various track and field events, including the hurdles, sprints, and high jump.
Dalilah Muhammad Net Worth
Dalilah has an estimated net worth of $1 million – $5 million dollars. This includes her assets, money, and income. Her primary source of income is her career as a track and field athlete. Through her various sources of income, Dalilah has been able to accumulate good fortune but she prefers to lead a modest lifestyle.
Dalilah Muhammad Career Achievements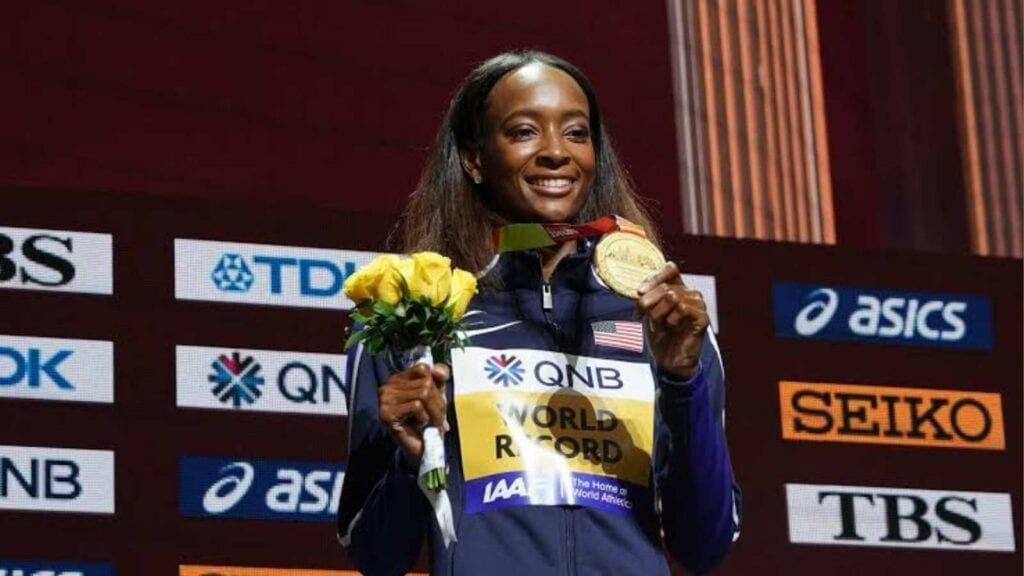 Besides being an Olympic champion, Dalilah is a four-time World Championship medalist, which includes two golds that she won in 400m hurdles and 4x400m relay two years ago and one silver medal each in 2013 and 2015 World Championships in 400m hurdles. Moreover, Dalilah has been the Diamond League champion for two consecutive years (2017-18), again in 400m hurdles.
Dalilah Muhammad Coach
Dalilah, in February of 2016, parted ways with coach Yolanda Demus and linked up with Lawrence Johnson, who trains a group of high-level hurdlers at his base in Northridge, California. No other information is available regarding the coaches of Dalilah and we will update as soon as we get the details.
Dalilah Muhammad Parents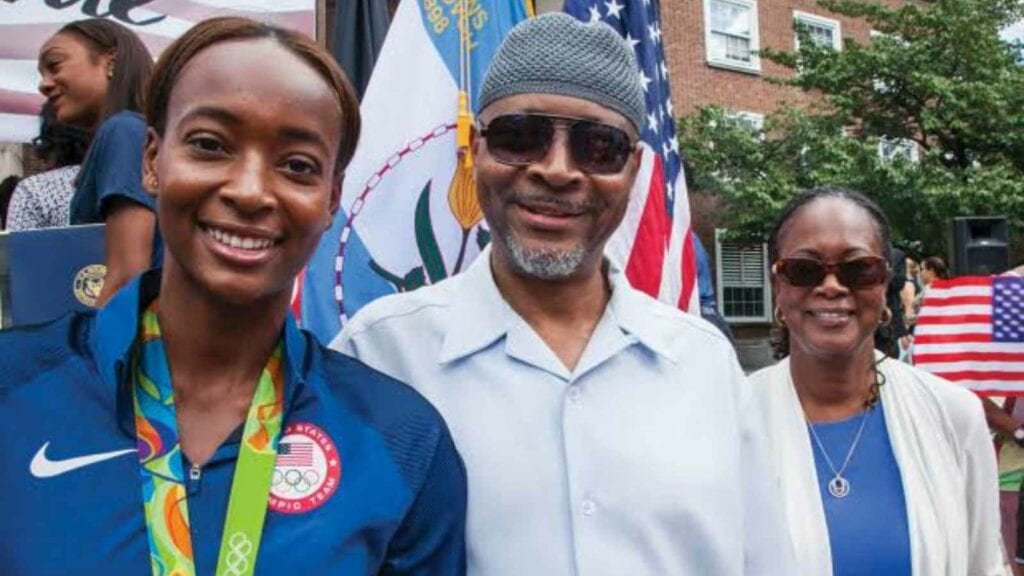 Dalilah was born and raised by her parents Nadirah and Askia Muhammad who are part of a Muslim American family. Born in Jamaica, Queens, Dalilah now resides in Bayside, Queens, New York.
The only woman who can stop the sojourn of Dalilah is her own compatriot and current 400m hurdles world record holder Sydney McLaughlin. So what is guaranteed is a 1-2 finish for the USA in women's 400m hurdles, but it would be interesting to see if Dalilah successfully defends her crown or we get to see a new champion. Nevertheless, Dalilah would always be counted as one of the great hurdlers of all time.
Also Read: Tokyo Olympics: USA announces 130-member athletics squad