Weeks after refuting the rumours, Elaine Thompson-Herah has officially confirmed her split from the MVP Track Club. Earlier, a letter indicating her intention to part ways with the club and renowned Track Coach, Stephen Francis. But the star sprinter had dismissed it as just "rumours" an interview on NBC in the United States.
The letter stated that MVP and Coach Francis' services are no longer required. In a statement, The Jamaican shared that she has resumed "training independently" confirming the end of her association with the club. Elaine Thompson-Herah staged a tremendous comeback at the Tokyo Olympics as she bagged the 100m, 200m and 4x100m relay gold medals.
Elaine Thompson-Herah to train individually until she finalises all aspects of her team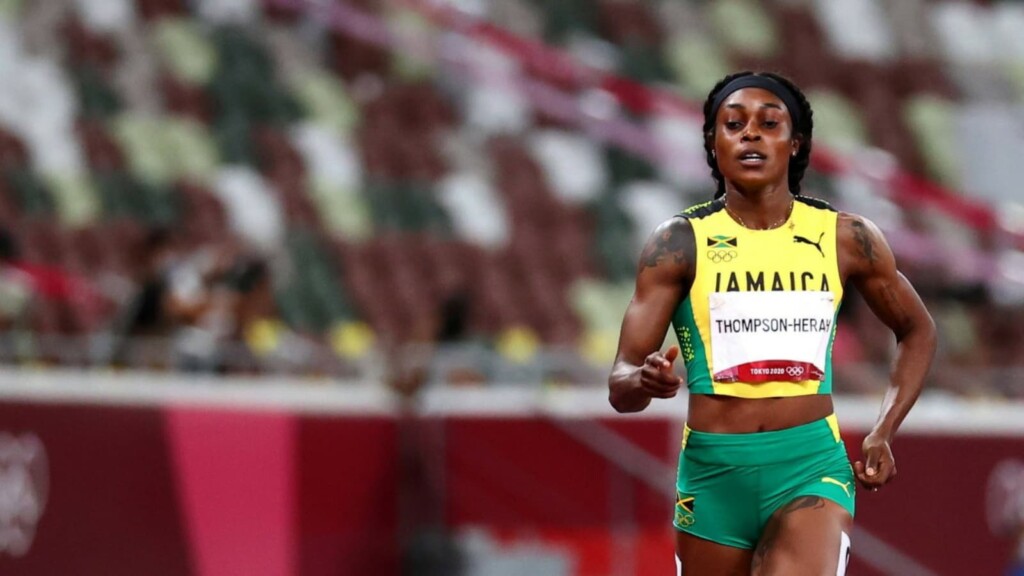 In a statement, Elaine Thompson-Herah clarified that she had resumed training and is looking to finalise her coaching team for the upcoming Olympic cycle. The Olympic champion went on to assure her supporters that she will continue to represent Jamaica at the international level. And continue inspiring the upcoming generations.
"In light of an abundance of requests from my fans and concerned Jamaicans, I want to assure everyone that I have begun my training independently and will continue to do so while I finalize all aspects of my team for the upcoming season," Elaine Thomspon said in a statement.
"I want to thank everyone for their support and express appreciation to those who have reached out in concern. I remain committed to representing my country and to lead with courage and grace as l am aware that I inspire young women across the world who have dreams and who dare to see those dreams me to pass."
Elaine Thompson-Herah created history at the Prefontaine Classic Diamond League meet as she clocked the second-fastest time in the history of the women's 100m. The Jamaican completed the race in just 10.54s as she inches closer to breaking Flo Jo's 100m world record of 10.49s. Beating the world record will be her primary objective as she builds up for the 2024 Paris Olympics.
Also read: Tokyo Olympics: Elaine Thompson to Allyson Felix, Who has the most medals in athletics?