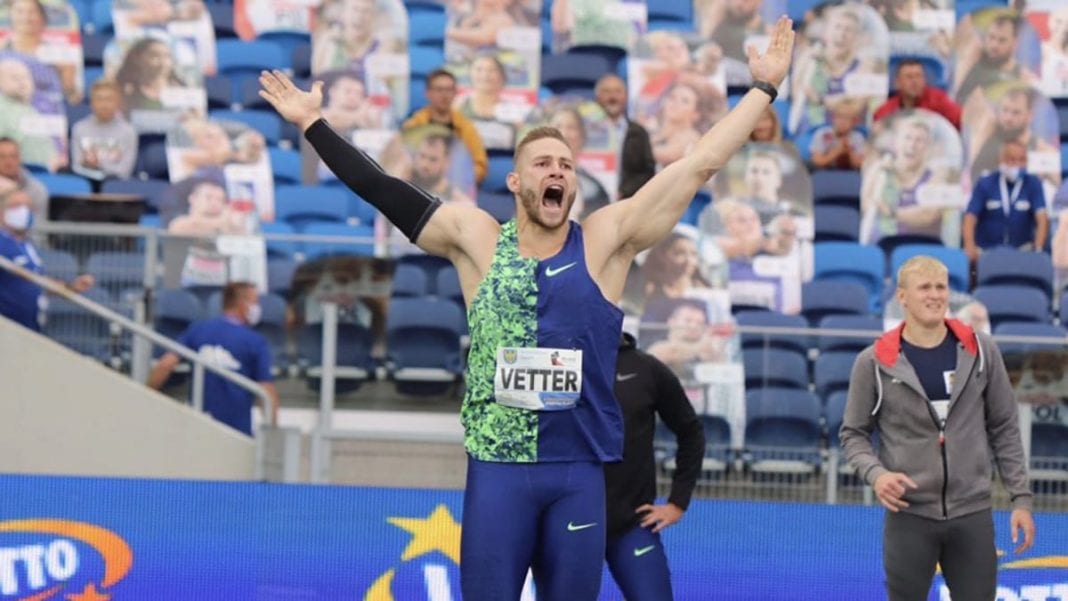 Name
Johannes Vetter
Date of Birth
26 March 1993
Birthplace
Dresden, Germany
Current World Ranking
1 (2021)
Sport/Event(s)
Athletics – Javelin Throw
Major Achievements
2-time World Championship medalist, including a gold in 2017
His throw of 97.76m is the second best throw of all time
Net Worth
$1.5 million
Johannes Vetter is a German athlete who competes in the javelin throw. He won gold at the 2017 World Championships in Athletics. His personal best of 97.76m is the German record and ranks him second on the overall list.
Vetter has been in the form of his life, hurling the javelins over 90m for fun. He looks set to win the gold at the Tokyo Olympics 2020, and such has been his domination this season that not only he looks primed to win the gold but set a new world record. With so much at stake, let us know a little more about the second-best javelin thrower of all time, Johannes Vetter.
Johannes Vetter Bio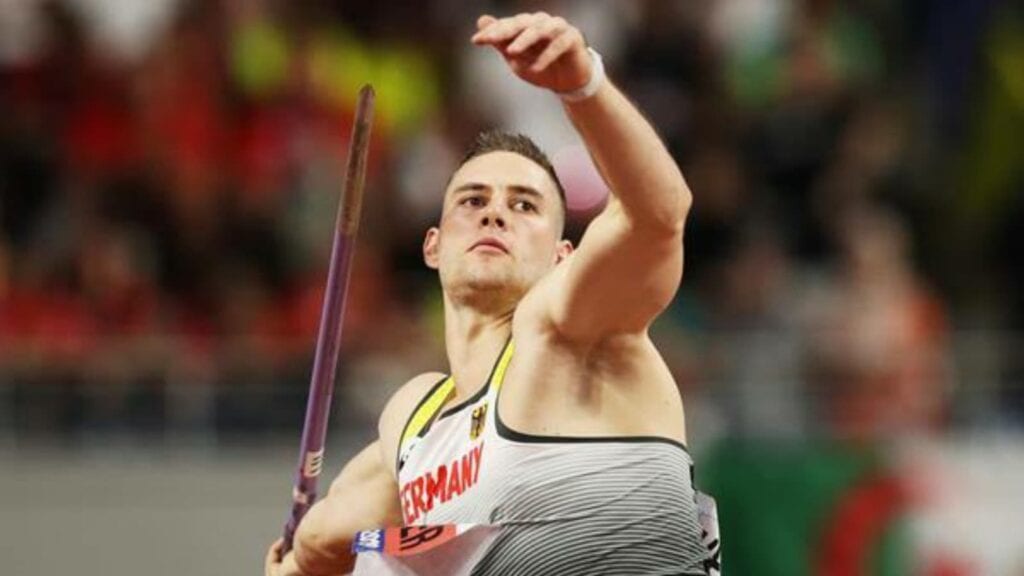 Vetter was born on 26 March 1993 in Dresden, Germany. He is a tall athlete at 6 ft 2 in (1.88m) and weighs around 103kg (227lb). Vetter has a tattoo of an Ancient Greek javelin thrower on his back.
Johannes Vetter Net Worth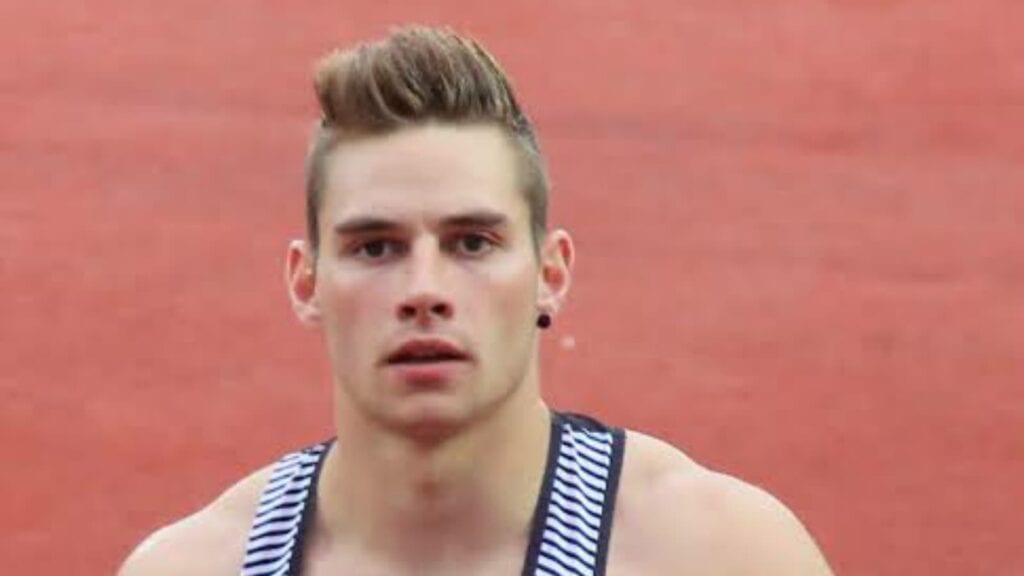 Johannes is one of the richest javelin throwers, with his estimated net worth of $1.5 million. His primary wealth accumulates from his career as a javelin thrower, however, Vetter's association with Nike has also significantly improved his fortune.
Johannes Vetter Career Achievements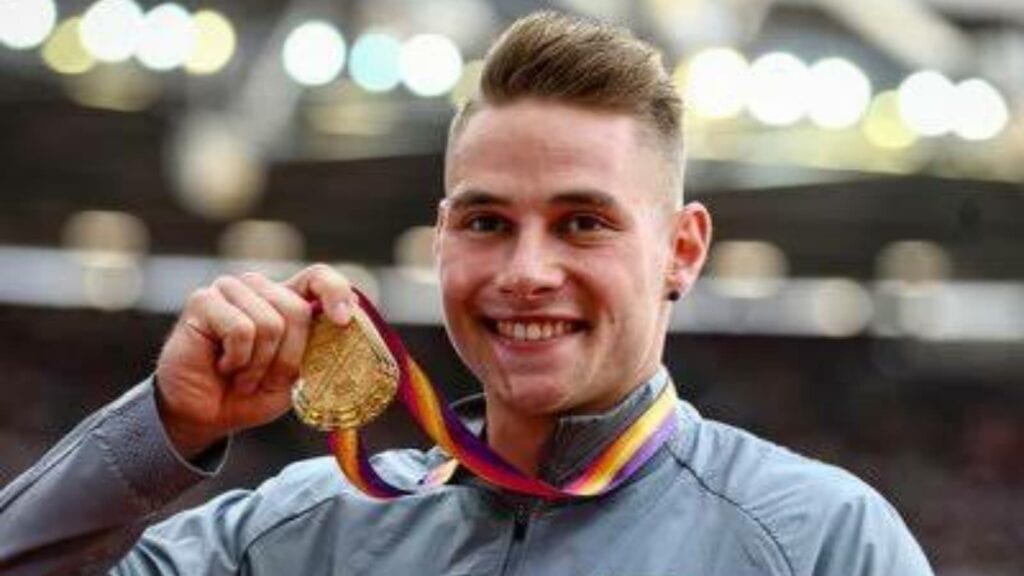 It's quite strange that an undisputed gold medal prospect in Tokyo hasn't had many achievements to show for. Vetter, besides being a world champion in 2017, won a bronze medal at the 2019 Doha World Championships. Other than this, he does not have anything to show for. However, his monstrous throws, particularly in 2021, have put him in the pole position.
Johannes Vetter Coach
Vetter is coached by Boris Obergföll. Obergföll is a retired German track and field athlete who competed in the javelin throw. He won a bronze medal in the World Championships twice (1995 and 2003). His personal best throw was 90.44 meters, set in July 1997.
Johannes Vetter Parents
Vetter was born and raised in Dresden, however, information about his parents is not known. All we know is that his grandfather was born in Königshütte (now Chorzów) in 1941. As and when we will learn about Johannes's parents we will update it.
Vetter has no exceptional achievements under his belt that define why he is such a favourite in javelin throw in Tokyo. Having said that, his throws speak for themselves, and the consistency by which he is breaching the 90m-barrier this season, it looks certain that other athletes in the fray (mind you others include the likes of Neeraj Chopra, Keshorn Walcott and Julius Yego, all of whom are champion throwers) will compete for the remaining two positions on the podium.
Also Read: WATCH – Johannes Vetter records third best javelin mark in the history of the sport