The World Athletics Championships are off to a cracking start, and halfway through the event there have been iconic performances that left the world amazed. Intense competition and close fought races have had nail biting endings, but one race in particular had fans questioning the bizarre situation. The men's 3000m steeplechase final had a new obstacle, an unexpected one at that- a cameraman.
A cameraman was standing in the middle of the track while finalists ran the 3000m steeplechase event at the World Championships. While obstacles are a part of steeplechase, this time they had to make their way around the clueless cameraman, who was engrossed in shooting the women's triple jump event. The incident on Monday caused utter astonishment amongst people, and commentators felt that first lap incident was why the field spread out so much.
Also read: "False start" – Star hurdler Devon Allen disqualified from World Championship over 'BS Rule'
Clueless Cameraman finds himself in the middle of steeplechase finals at World Athletics Championships.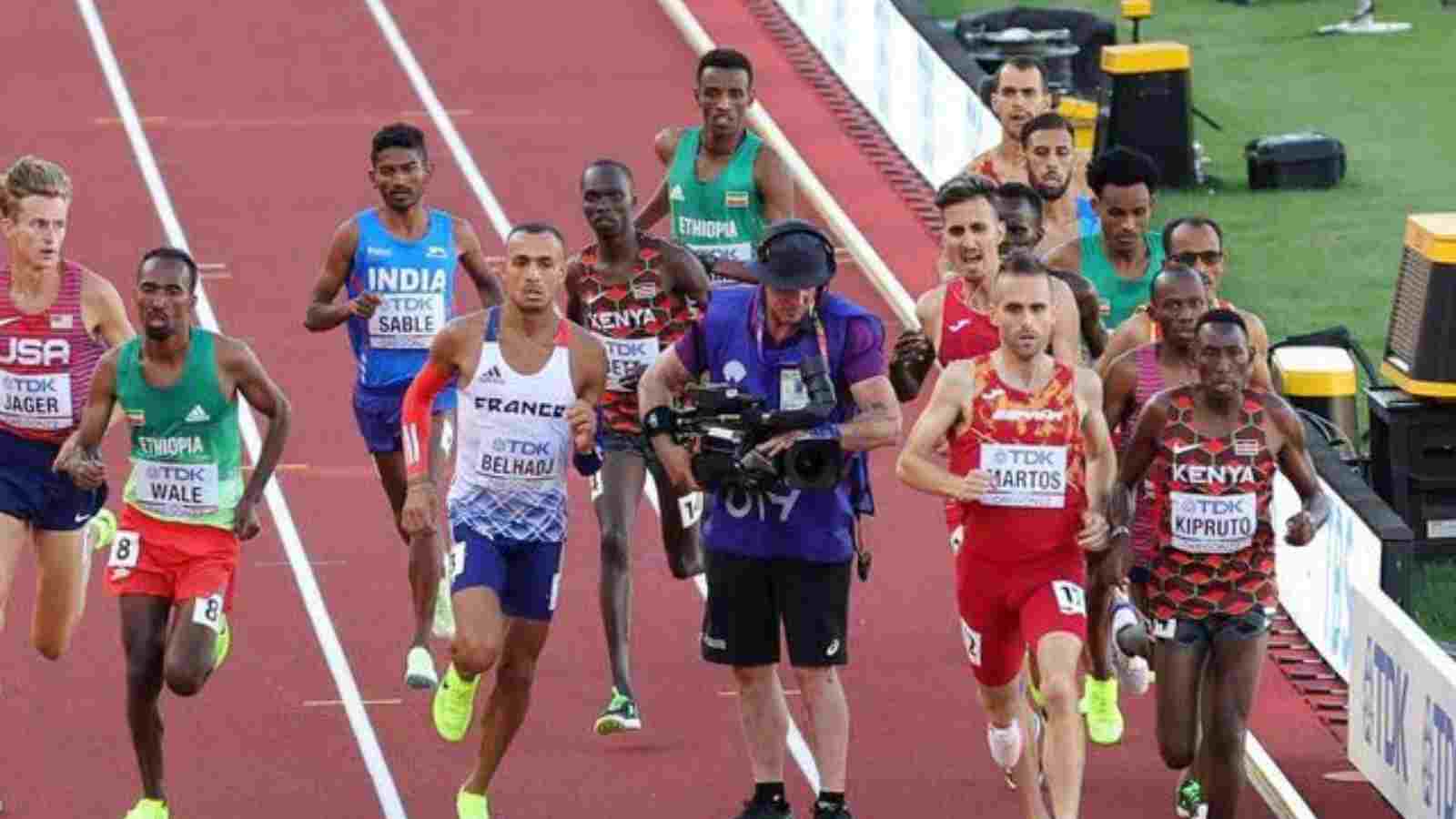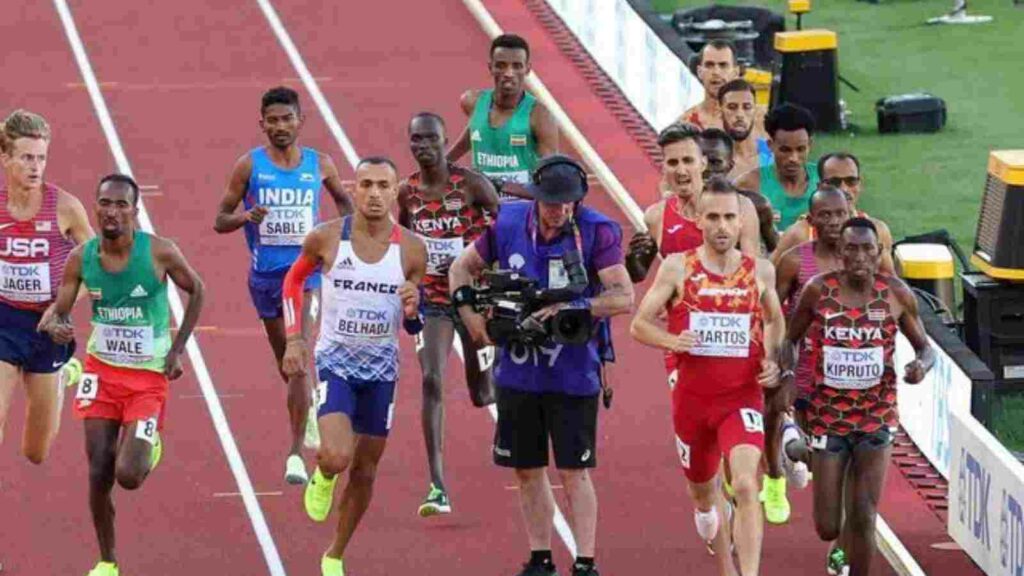 "That is a big, big mistake there…that takes a lot out of you and fortunate that no-one fell there," says Kara Goucher on commentary according to PetaPixel. All the athletes successfully managed to pass the cameraman without much hassle, as he stayed in one spot and did not move till the athletes had gone.
"I was a little worried that he was going to dart one way or another, right at the last second," Evan Jager of the United States said afterward. "But thankfully he didn't realize we were there until we all passed him." In the end all was good, as Olympic champion Soufiane El-Bakkali of Morocco won the race. Lamecha Girma won silver for Ethiopia while Conseslus Kipruto of Kenya took the third spot on the podium.
Also read: "I had the success": Shelly-Ann Fraser-Pryce clinches gold at blistering speed as Jamaica clean sweep women's 100m
Also read: Top 5 athletes to watch out for at the 2022 World Athletics Championships