The current Diamond League going on in Rabbat, Morocco is proving to spin up quite a storm, as several athletes have proved themselves in an event that continues to take and exciting turn. Of these was no surprise Elaine Thompson-Herah, who won the 100m women's sprint in style.
Thompson-Herah took another victory amidst her preparation for the World Championships, and this event proved to be a big feat for her. She hopes to beat Florence Griffith-Joyner's long held record soon next month. Herah came in to win the 100m event with a blistering time of 10.83s, a meet record, on Sunday 5th June. "I feel amazing about the race today. This is my 3rd time in Rabat and I'm super excited about the new meeting record of 10.83. For the next event in Rome, I'm following the same process and keeping up the same pace," she said coming off the win to olympics.com.
Elaine Thompson-Herah basks in victory as Karsten Warholm pulls out of Diamond League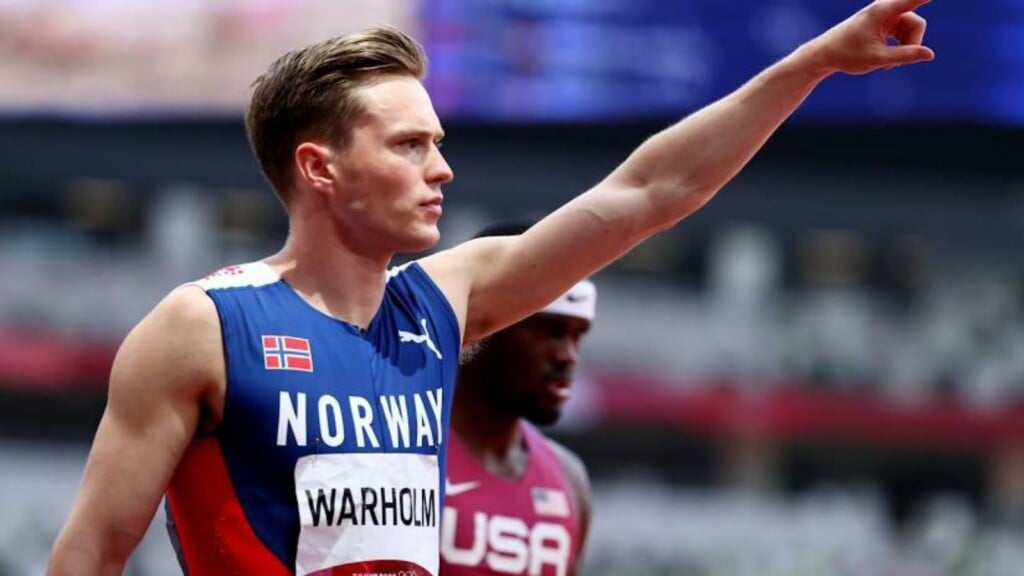 As Thompson-Herah ran away with a victory, Karsten Warholm unfortunately had to pull out of the event. The men's 400m world and Olympic record holder did not see the finish line, as he pulled up after the first hurdle holding his hamstring. With the World Championships coming up soon, it will be a challenge for Warholm to get back to full strength soon.
The 400m hurdles was won by Khallifah Rosser of the USA instead. In other news, Dominica's Thea Lafond took a victory in the women's triple jump with a 14.46m effort in her fifth attempt. In an impressive display Kenya's 17-year-old Emmanuel Wanyonyi took a dominant victory in the 800m men's event.
Also read: "Believe and achieve!": Reece Prescod wins 100m in blistering sub-10 100m time over Yohan Blake at Golden Spike
Also Read: Tokyo Olympics Athletics: Elaine Thompson-Herah completes historic double with gold in women's 200m as Shelly-Ann Fraser-Pryce misses out on a medal