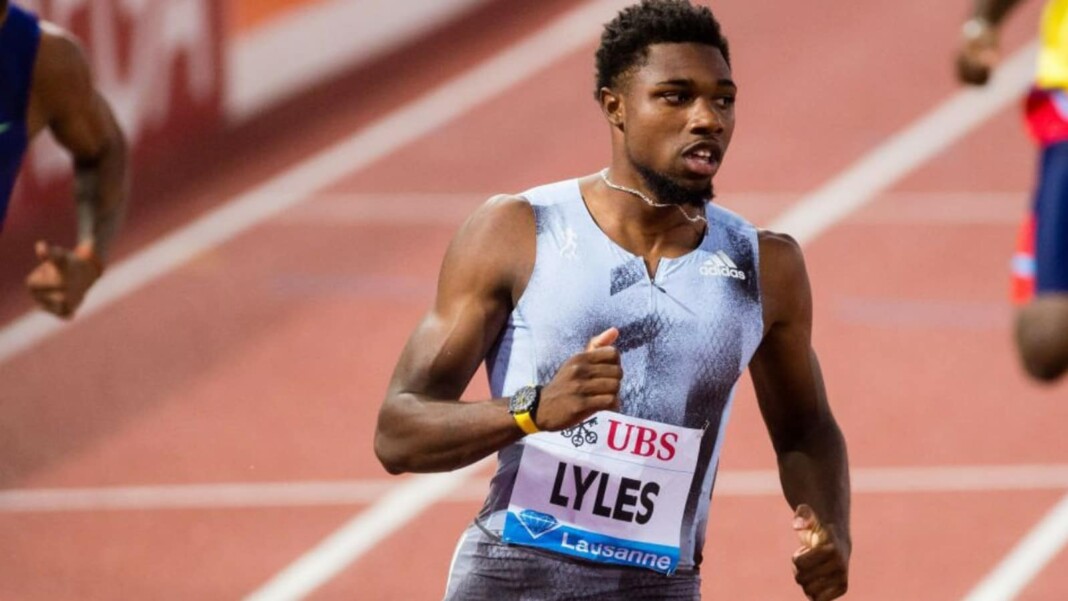 Name
Noah Lyles
Date of Birth
18 July 1997
Birthplace
Alexandria, Virginia, USA
Current World Ranking
1st in 200m and 10th in 100m (2021)
Sport/Event(s)
Athletics – 100m and 200m
Major Achievements
2-time World Championship gold medalist
Youth Olympic as well as World Under-20 champion
Net Worth
$1-$3 million
Noah Lyles is an American professional track and field specialising in sprints. He won a gold each in 200m and 4x100m relay at the 2019 Doha World Championships. He holds personal bests of 9.86 seconds for the 100m and 19.50 seconds for the 200m. Lyles holds the 300m indoor world record with a time of 31.87 seconds from the 2017 USA Indoor Championships.
It will be an understatement to say that Lyles, ranked World No.1 in 200m, is a hot favourite to claim the half-lap gold at the upcoming Tokyo Olympics 2020. Such has been his dominance in 200m that nobody seems even close to even challenge Lyles and therefore, it will be a huge disappointment for Lyles and America if he returns with anything other than gold. But before he weaves his magic in Tokyo, let us know a lot more about Noah Lyles.
Noah Lyles Bio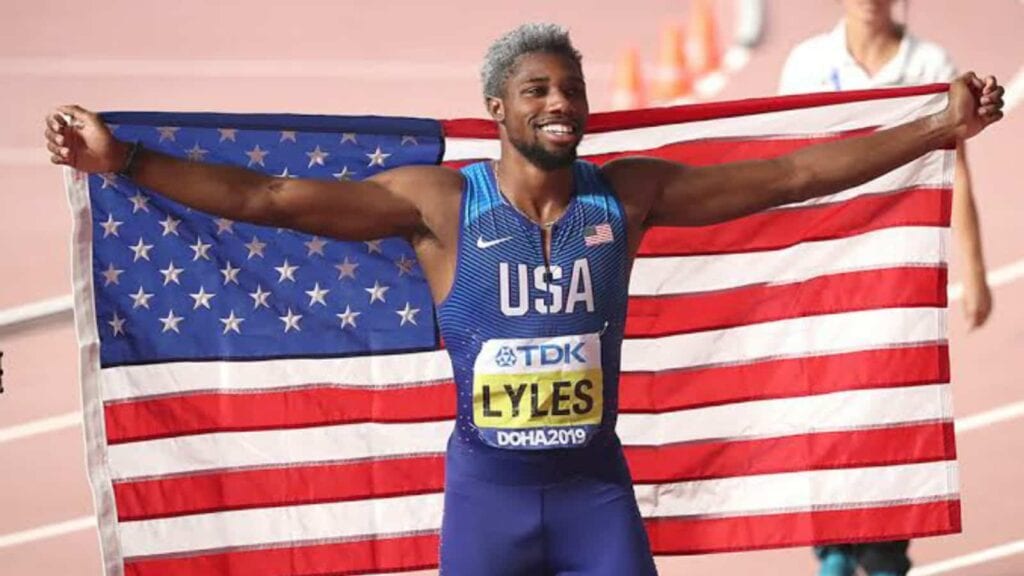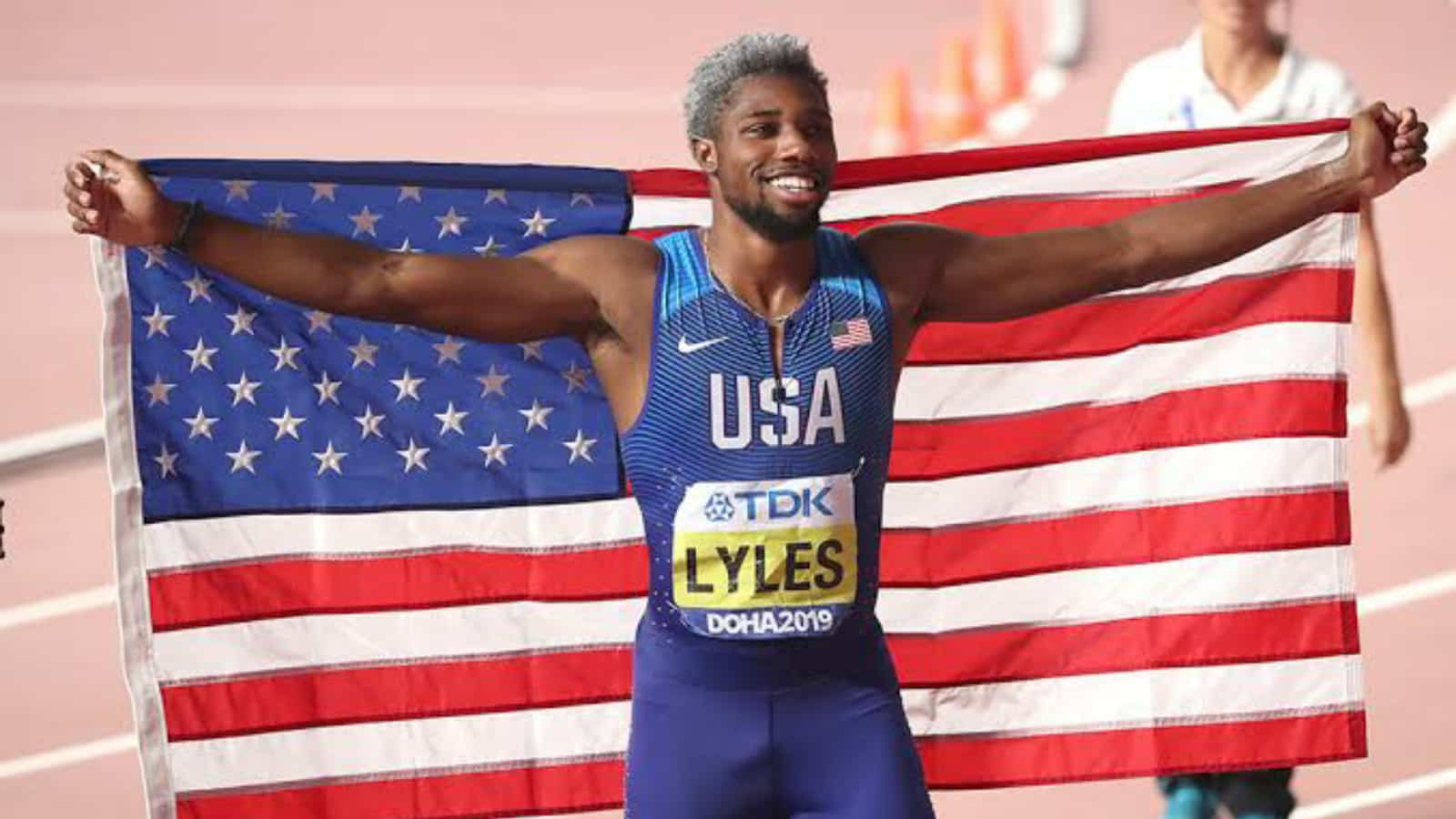 Lyles was born on July 18, 1997, in Alexandria, Virginia, U.S. He measures 5 ft 11 in (180cm) and weighs around 154lb (70kg). Lyles was a gymnast as a youth and started track and field at 12 years of age.
Noah Lyles Net Worth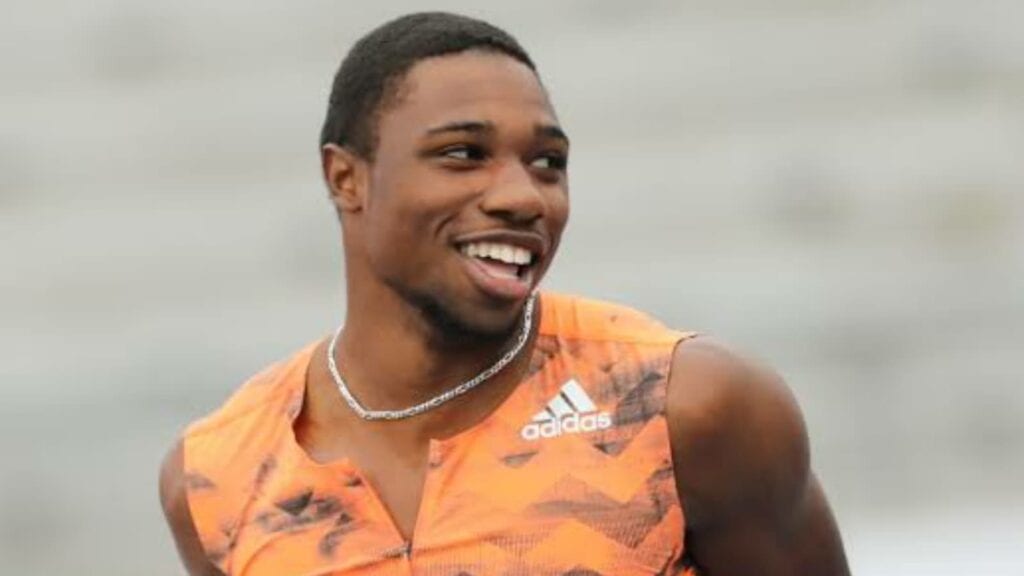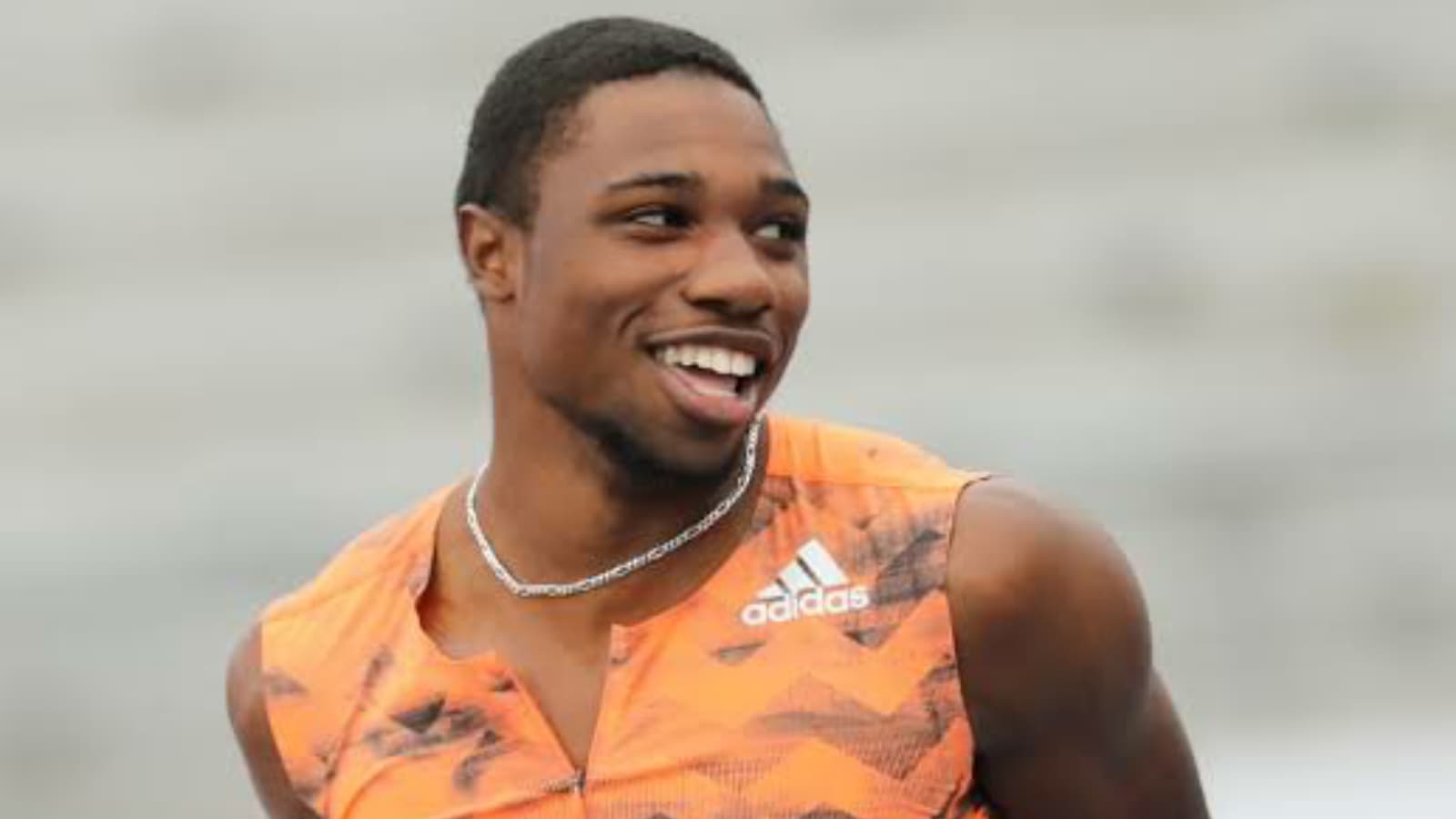 The estimated net worth of Lyles is around $1-$3 million. His primary source of income is his successful career as a sprinter. Moreover, Lyles also earns a lot through his sponsorship deal with Adidas, a premiere sporting apparel brand.
Noah Lyles Career Achievements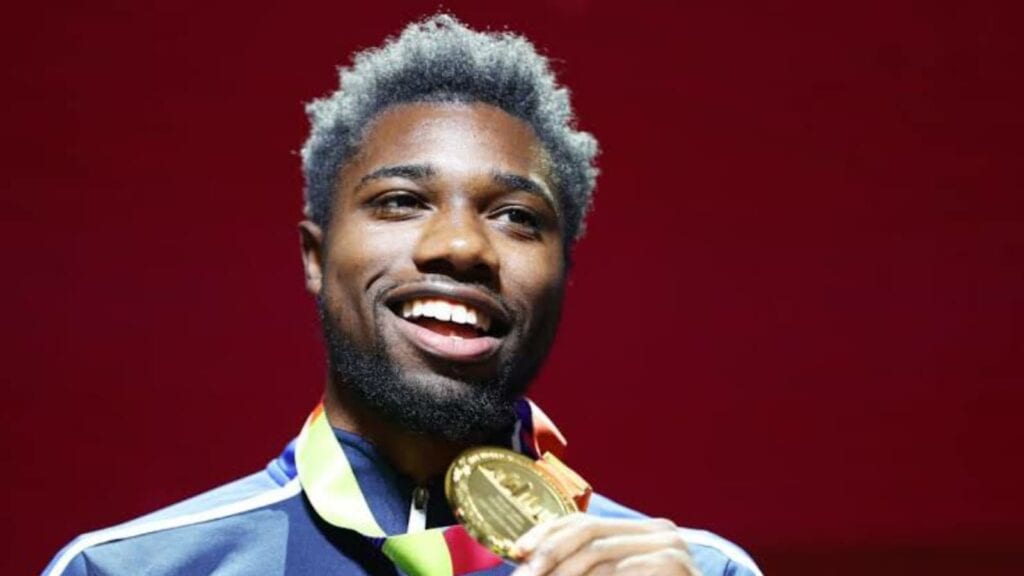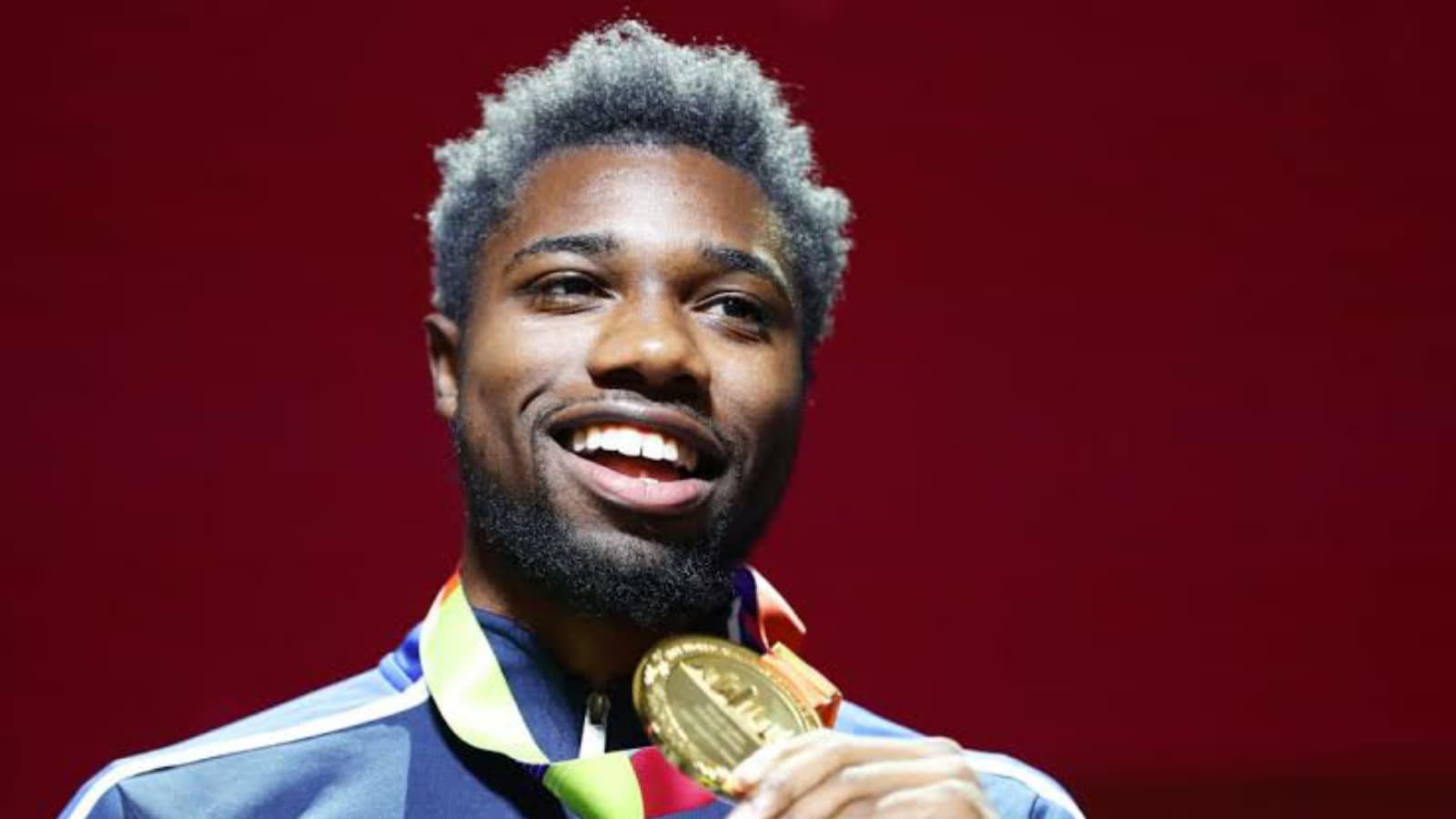 Besides his double-gold medal performance two years ago in Doha, Lyles also won gold medals in the 100 m and the 4x100m relay during the 2016 World U20 Championships in Bydgoszcz, Poland. He has also been a Youth Olympic champion in 200m. Lyles has also won the prestigious Diamond League on four occasions.
Noah Lyles Coach
Since becoming a professional in 2016, Lyles has been coached by Lance Brauman. Brauman is one of the finest coaches in the world, focusing on sprints and jumps. His wards include current 400m world record holder and 2016 Rio Olympics gold medalist Wayde van Niekerk and star sprinter Shaunae Miller Uibo.
Noah Lyles Parents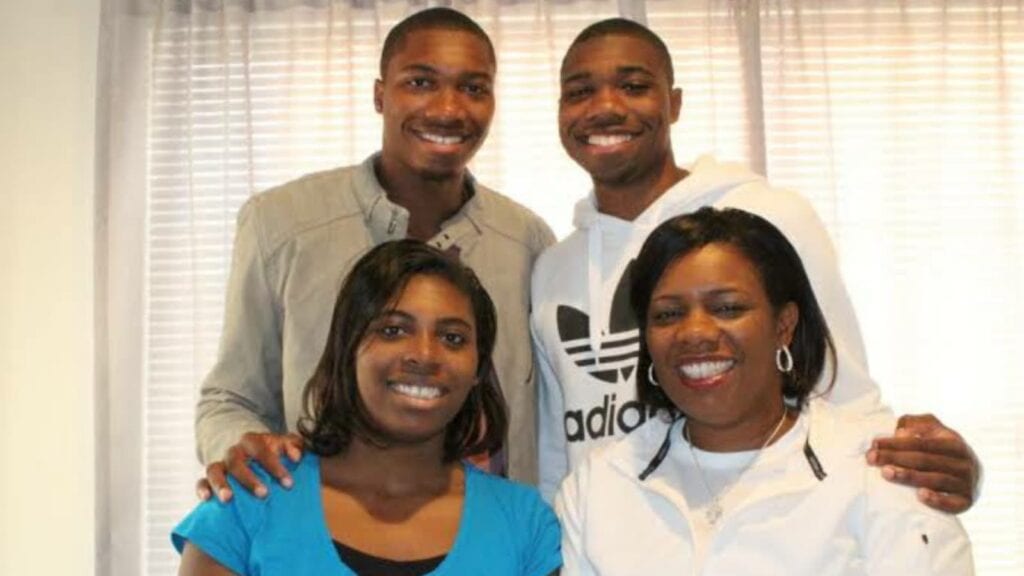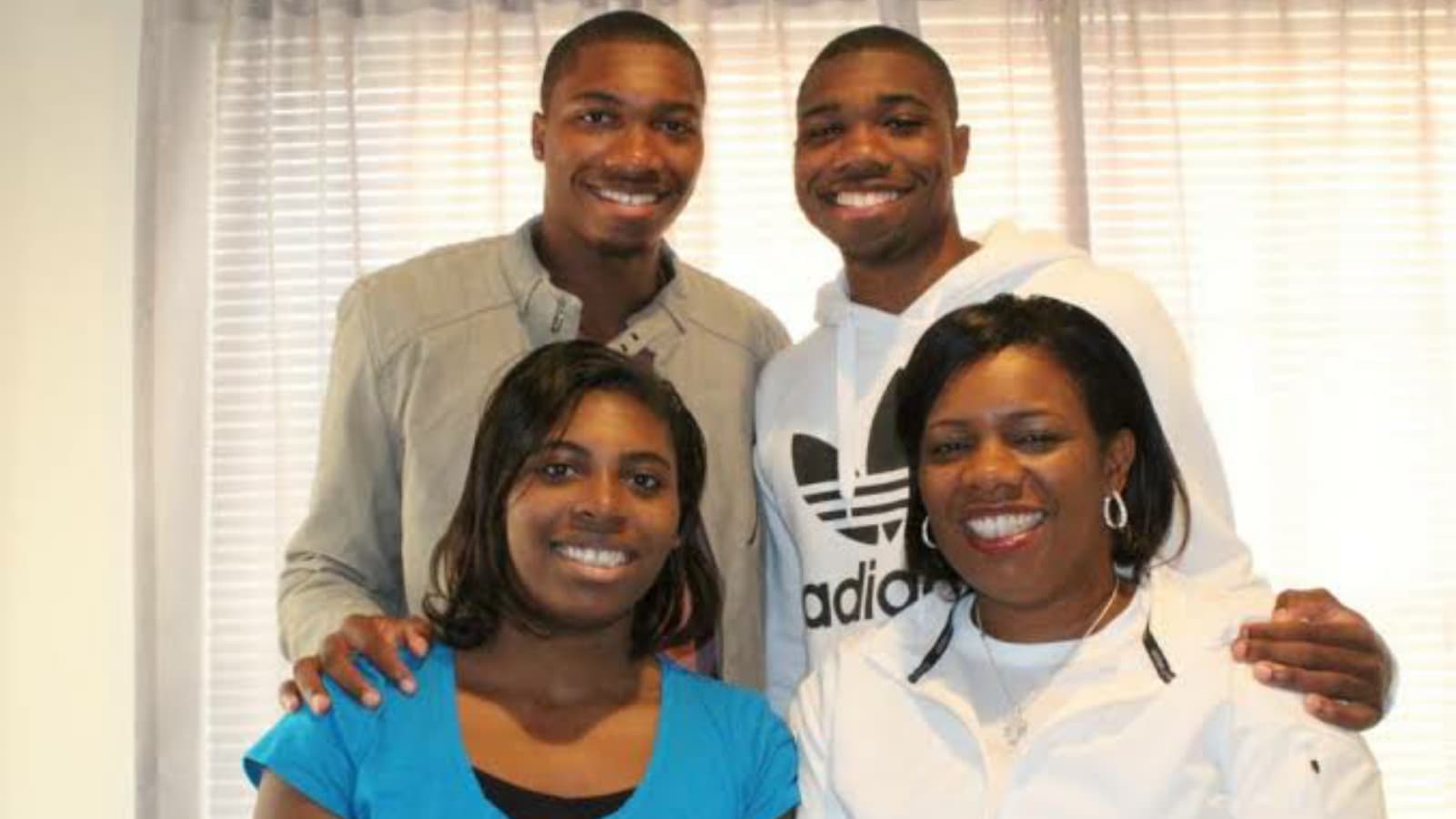 Noah isn't the only speedster in his family. His parents, Keisha Cane and Kevin Lyles were track and field athletes at Seton Hall University. Moreover, his younger brother, Josephus is also an elite sprinter who takes parts in global competitions.
With athletics running in his blood, Lyles becoming a world-beater was bound to happen some day or the other. Now is the time for him to show the world that 200m gold at the quadrennial event belongs to him and him only. Don't forget that he can come out of the Olympics as a triple medalist as the USA is more or less confirmed of a medal in the 4x100m relays while Lyles also has an outside chance in the 100m dash.
Also Read: "Noah Lyles" breaks Usain Bolt's record for 200m, later discovers he just ran 185m