The World Athletics Championships have till now provided a week full of amazing and intense competition. As some of the greatest champions of the world come together to show off their talent on the big stage, it is obvious that there are some records that are waiting to be broken. Amongst these was champions was Noah Lyles, who blew away the entire stadium with his fantastic 200m sprint performance.
Lyles had one of the best races of his life, leaving him so far ahead of his other opponents that he actually had time to look back and stare at the clock to see the time. However, in a nail biting finish nonetheless, the unofficial time for Lyles reflected a 19.32s- a time that would equal Michael Johnson's record from the 1996 Atlanta Olympics.
Also read: "Do what it takes to win"- Noah Lyles wins 200m at US Athletics Championships
Noah Lyles becomes fastest American Man in history in 200m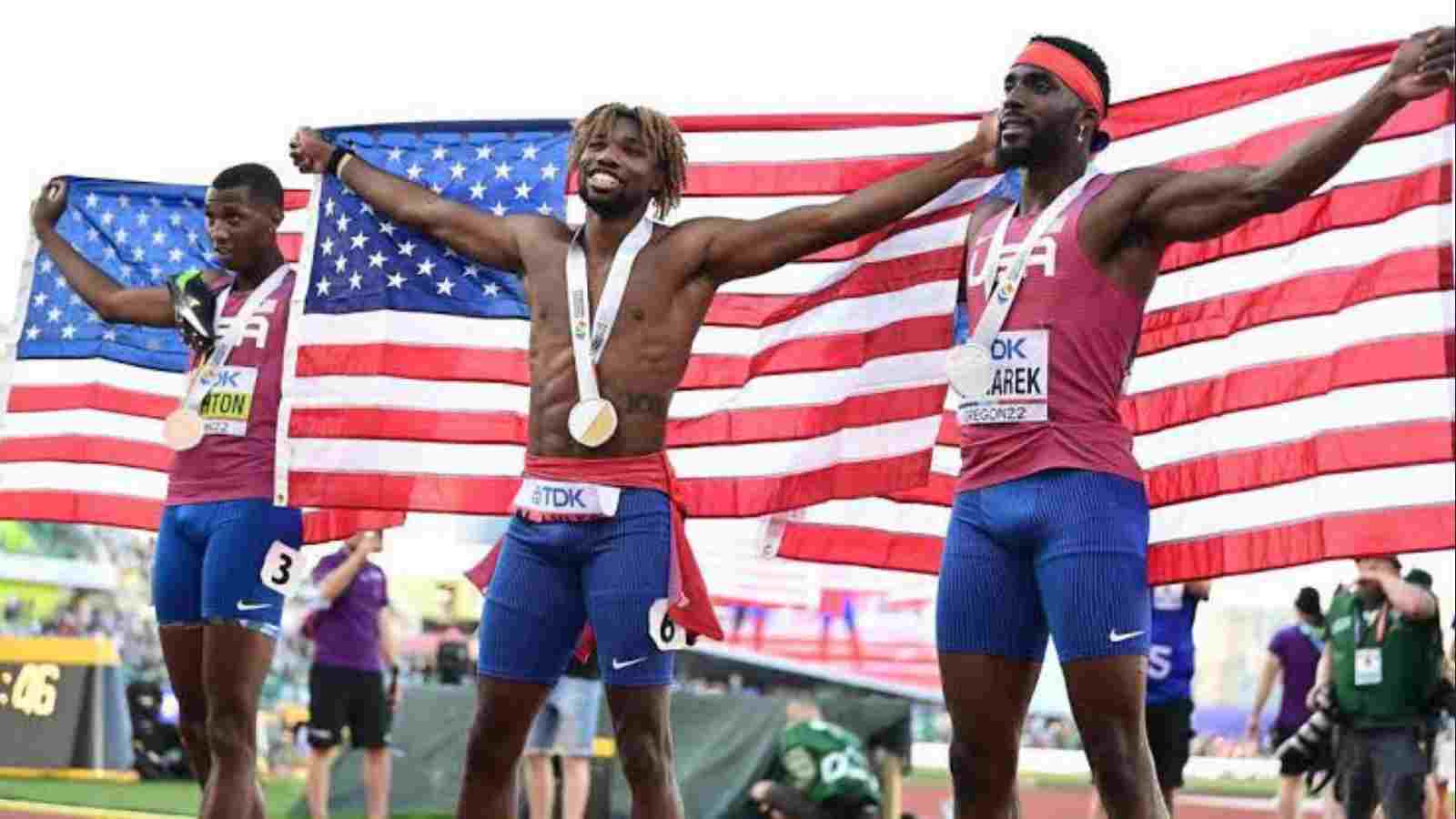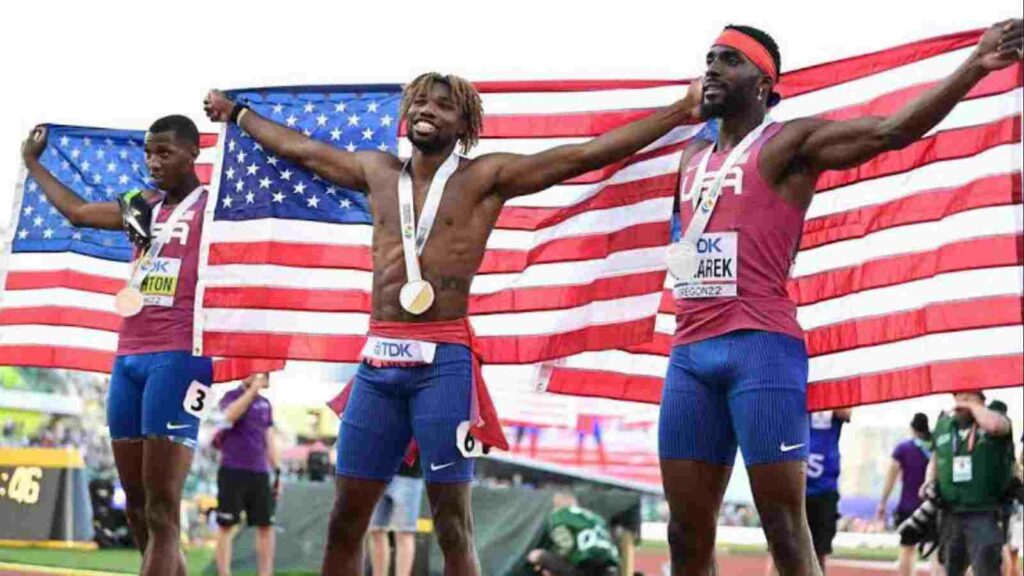 As the antagonising wait continued, all Lyles could do was stare at the clock, hoping that the official time would tell a different story. "I was telling it to give me some slack, you know?" he later said, laughing with reporters according to NPR.com. "How's it going to show the same time, 19.32? Come on, change that." But he had done it. The official clock finally showed a time of 19.31- which broke Michael Johnson's 200m record.
After a disappointing bronze medal at the Tokyo Olympics, Lyles gold and American record have been the perfect comeback as the youngster will continue to make history. The new record was the cherry on top as all 3 American men swept the 200m. Johnson himself, who was commenting that night came down to congratulate the youngster on his fantastic performance.
Also read: WATCH: "Not the obstacle we were expecting!"- Clueless cameraman accidentally invades 3000m steeplechase finals at World Athletics Championships
Also read: "False start" – Star hurdler Devon Allen disqualified from World Championship over 'BS Rule'