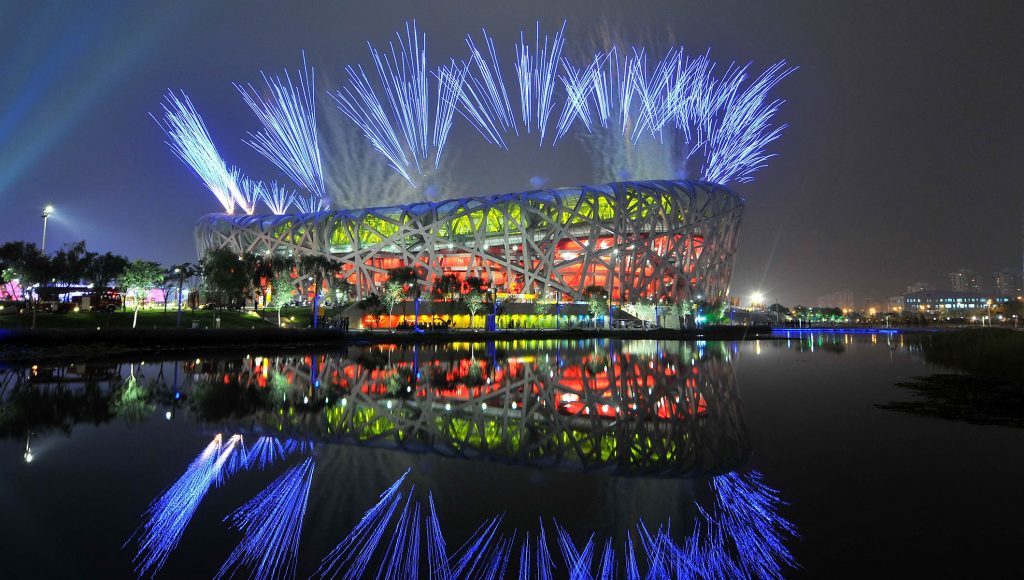 Beijing Olympic Games has had one of the best ever opening ceremonies. For those who have watched it, it has been an absolute spectacular delight. The Beijing University of Technology Gymnasium hosted Badminton at Beijing Olympics 2008. Many of the modern day greats have won medals at Beijing Olympics.
Unlike the previous editions, at Beijing the games in Badminton were played to 21 points, best of three. Points are earned by winning a rally on either player's serve.
There were 173 participants from 50 different nations across all categories. As compared to about 30 nations at Athens in 2004, Beijing had over 50% increase in number of countries participating in Badminton.
Also Read: Badminton at Athens Olympics 2004
Winners in Badminton at Beijing Olympics 2008
Singles Categories
Lin Dan of China was a home favourite. He had several titles to his name including the World Championships and the All England Open. Second seed, Lee Chong Wei of Malaysia, arch nemesis of Lin Dan was a strong contender for the Olympic Gold. Super Dan and Lee made it to the final clash. As disappointment to the fans that were looking for a spectacular clash between the two greats, Lin Dam comfortably edged past Lee in straight games 21-12, 21-8. Chen Jin fought for every point against Lee Hyeon Il of Koreas to grab the Bronze.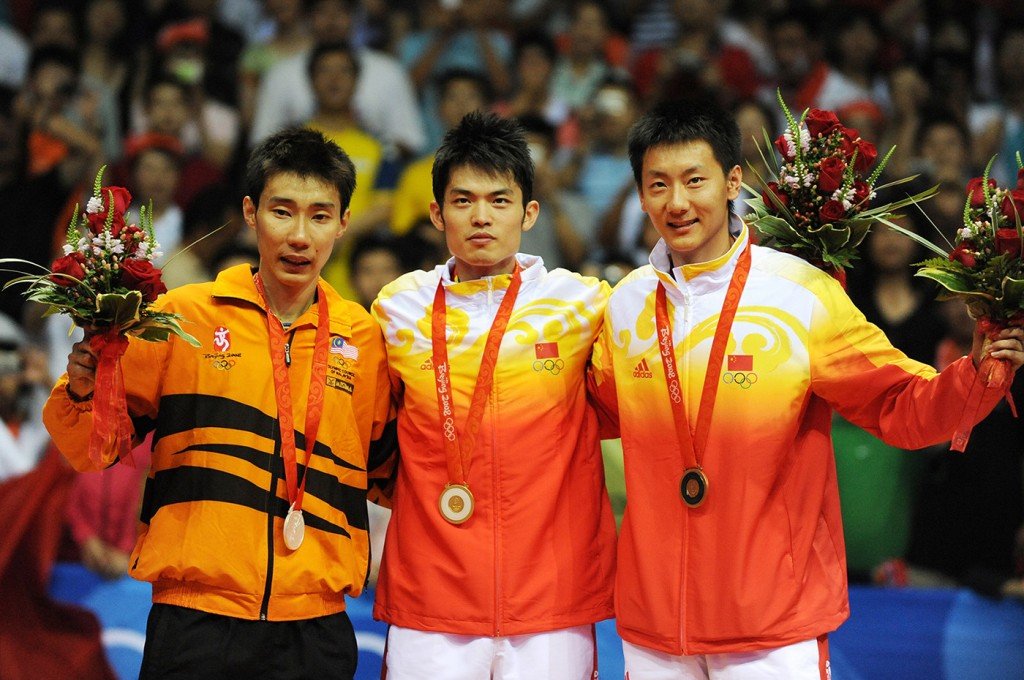 Zhang Ning successfully defended her gold medal, trouncing compatriot Xie Xingfang in a three-set game that was a delight for the home crowd to watch. Maria Yulianti of Indonesia made a podium finish breaking the chance of an all Chinese medal sweep. She beat Lu Lan of China in the third place play-off.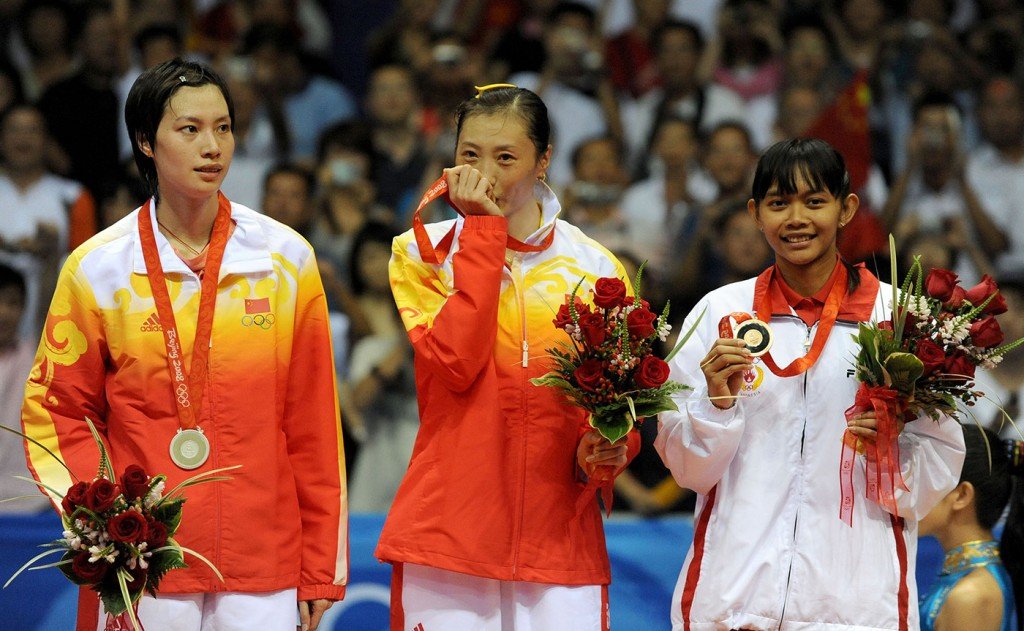 Doubles categories
In the men's doubles category, 2007 world champions Markis Kido and Hendra Setiawan were the top seeds. They went on to clinch the Olympic Gold medal, in a nail-biting final against Cai Yun and Fu Haifeng of China. The score line read 12-21, 21-11 and 21-16. The Korean pair of Lee Jae Jin and Hwang Ji Man created an upset beating the Danish pair of Lars Paaske and Jonas Rasmussen to win the third place podium finish.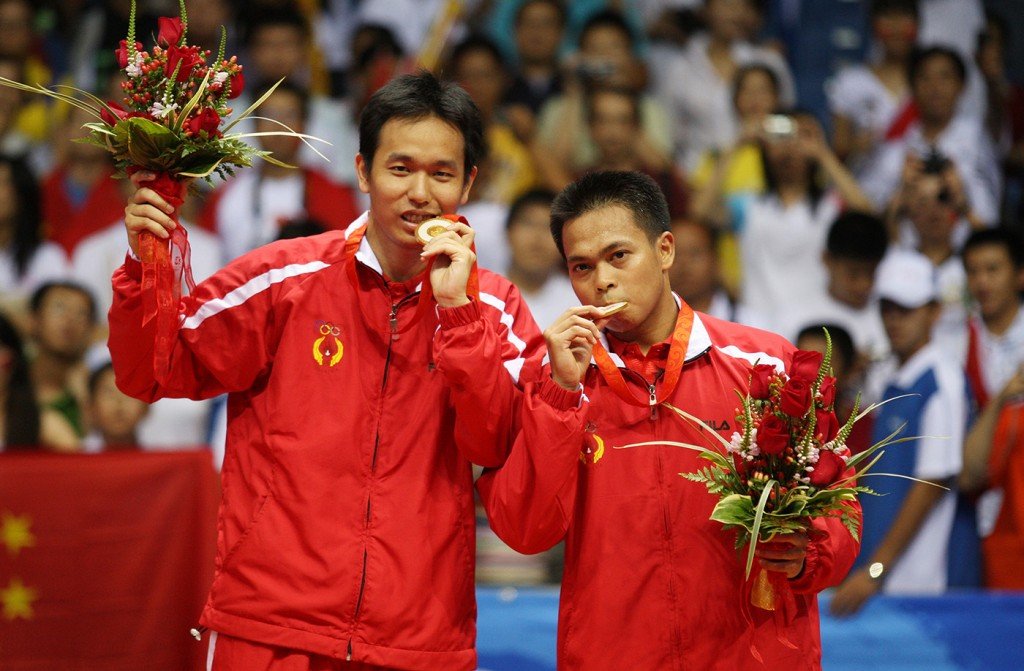 Second seed Yu Yang and Du Jing of China won the gold in the women's doubles category. They triumphed over the Korean pair of Lee Hyo Jeong and Lee Gyeong Won in straight games 21-15 and 21-13. Wei Yili and Zhang Yawen of China won the bronze medal-play off in straight sets against Miyuki Maeda and Satoko Suetsuna of Japan. The first seeds Yang Wei and Zhang Jiewen, 2007 World champions exited the competition in the quarterfinals. They suffered defeat in hands of the Japanese.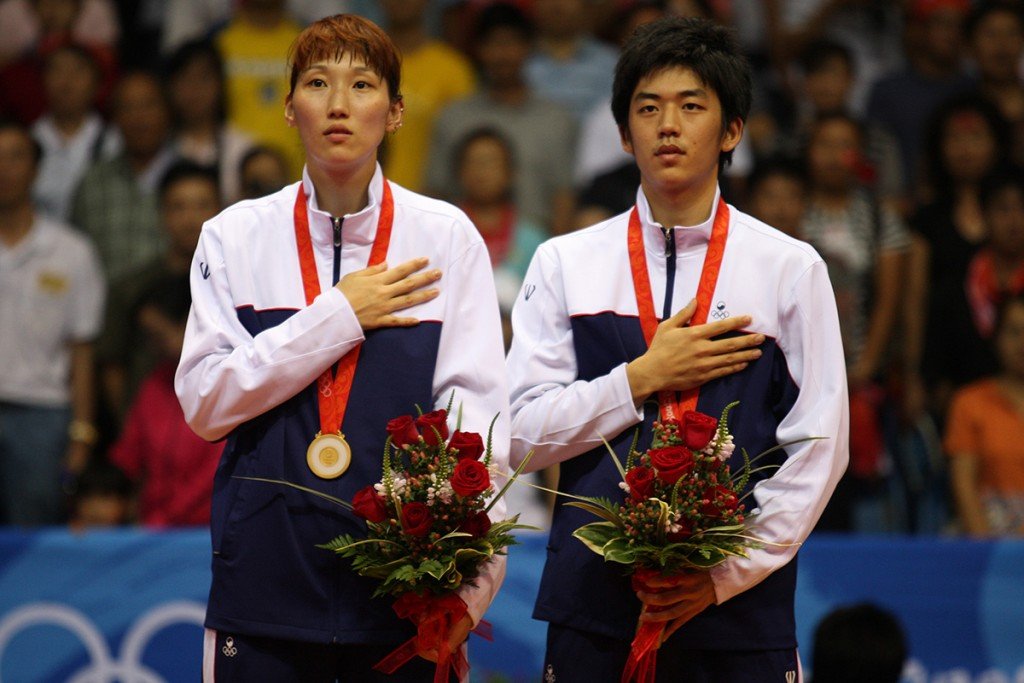 Liliyana Natsir and Nova Widianto, the number one seeds from Indonesia, the land of badminton, were the favourites. They were the reigning World champions too. Their dream of Olympic Gold medal was shattered by the Korean Legend Lee Yong Dae and his partner Lee Hyo Jeong. Yu Yang won second medal at Beijing with partner He Hanbin by winning the bronze medal match against Flandy Limpele and Vita Marissa at Indonesia in a trilling three setter 19-21, 21-17 and 23-21.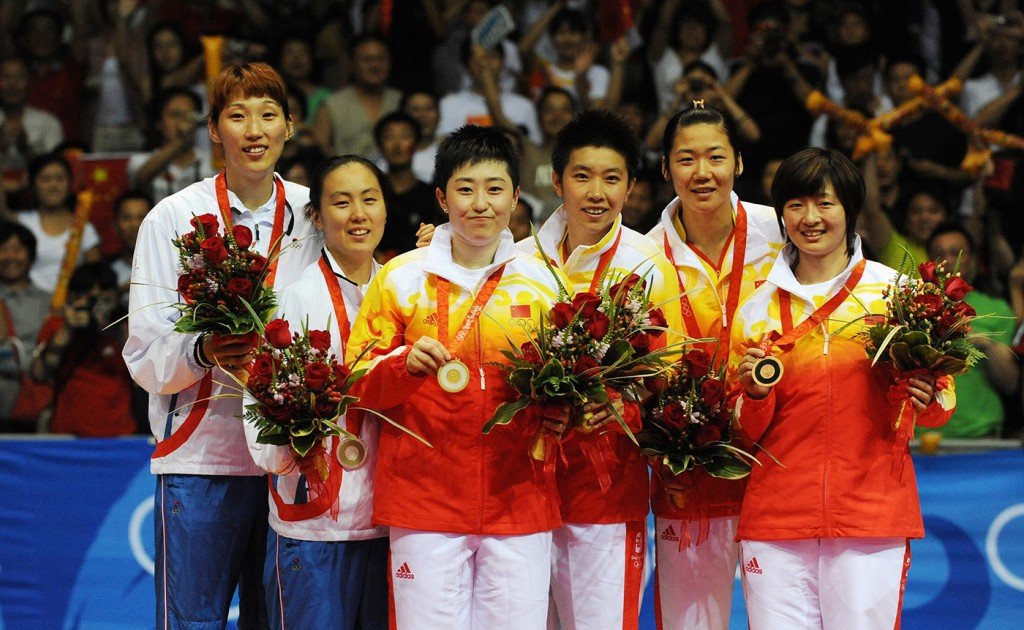 The Asian Dominance in Badminton at Beijing Olympics 2008
It was a complete sweep of medals by the Asian countries. China, Indonesia, South Korea and Malaysia bagged medals. It was a good run for China with three gold medals. The mixed doubles category was disappointing finish for Indonesia despite it being a country which has a strong foothold in doubles.
Also Read: Badminton at Sydney Olympics 2000
Indian Shuttlers at Beijing, 2008
Anup Sridhar has achieved career high ranking of 24 in the world rankings. The former Thomas cup captain has been a semi finalist at the German Open 2007. His most famous victory is the one against the legend Taufik Hidyat in the 2007 World Championships.b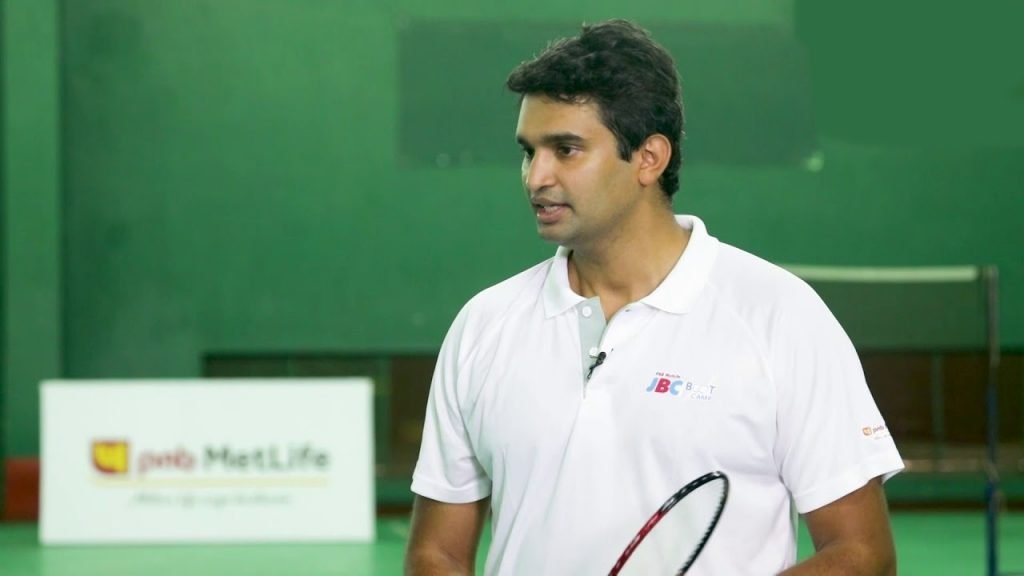 At Beijing Olympics 2008, he beat Marco Vasconcelos of Portugal, 21-16, 21-14 In round of 64. He then could not prevail over the Japanese Shoji Sato in Round of 32, losing 21-13,21-17.
Now retired from competitive badminton, he runs his own badminton academy Anup Sridhar Badminton Academy based out of Bengaluru. He also takes the role of a coach of Awadhe Warriors in PBL.
India's talented women's singles player, Saina Nehwal represented India at Olympics the first time when she was just 18 years old. In her debut, she reached the quarter-finals. Up to the Round of 16 She comfortably edged past her opponents. In the round of 16 she gave the match everything she had to vanquish Wang Chen of Hong Kong 21-19, 11-21, 21-11. Against the Bronze medallist Maria Yulianti of Indonesia, Nehwal stretched the match to the third game, determined and never giving up. However, she fell short to convert the match in her favour, bowing down 26-28, 21-14, 21-15.