Athens in Greece is the place the first ever modern Olympic Games was held in 1896. The Olympic Games originated from the ancient Olympic Games that originated in ancient Greece. As renowned Greece is for their illustrious history and mythology, the history of Olympic Games is also one among them. It is said the ancient Olympic Games were held once in four years as a part of a religious festival, honouring a god named Zeus. The word Olympics came into existence with reference to the place where it was held called Olympia.
Badminton at Athens Olympics 2004 was held in the Goudi Olympic Hall. That year, Netherlands made its first appearance in the finals of badminton at Olympics. There were 168 participants from 31 different nations across all categories. At Athens, six countries won medals in badminton. Three European countries made their mark by bagging medals, breaking the dominance of Asian countries.
Also Read: Badminton at Sydney Olympics 2000
Winners in Badminton at Athens Olympics 2004
King of backhand, Taufik Hidayat of Indonesia won the prestigious Olympic gold in his second Olympic games after being thwarted in the quarter-finals in the previous edition. He defeated Korean Son Seung Mo in straight sets. With Boonsak Ponsana of Thailand making it to the bronze medal play-off against Sony Dwi Kuncoro of Indonesia, Thailand came the closest to its first ever medal in Badminton at Olympics. However the Indonesian prevailed and clinched the bronze.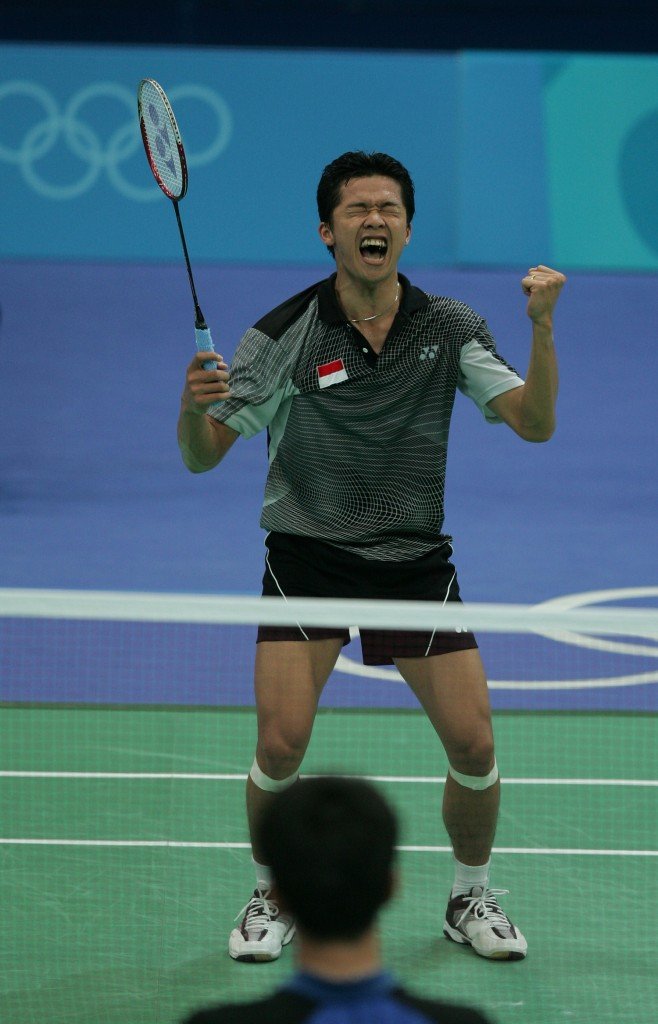 Zhang Ning won the gold in the women's singles category in her Olympic debut. She beat the Indonesian prodigy Mia Audina 8-11, 11-6, 11-7. In 1996, Mia had won the silver at Atlanta representing Indonesia. She moved to Netherlands in 2000 due to personal reasons and continued playing badminton representing her new home country. She had played her first Uber cup aged just 14. The bronze medal play-off was an all Chinese affair with Zhou Mi prevailing over Gong Ruina.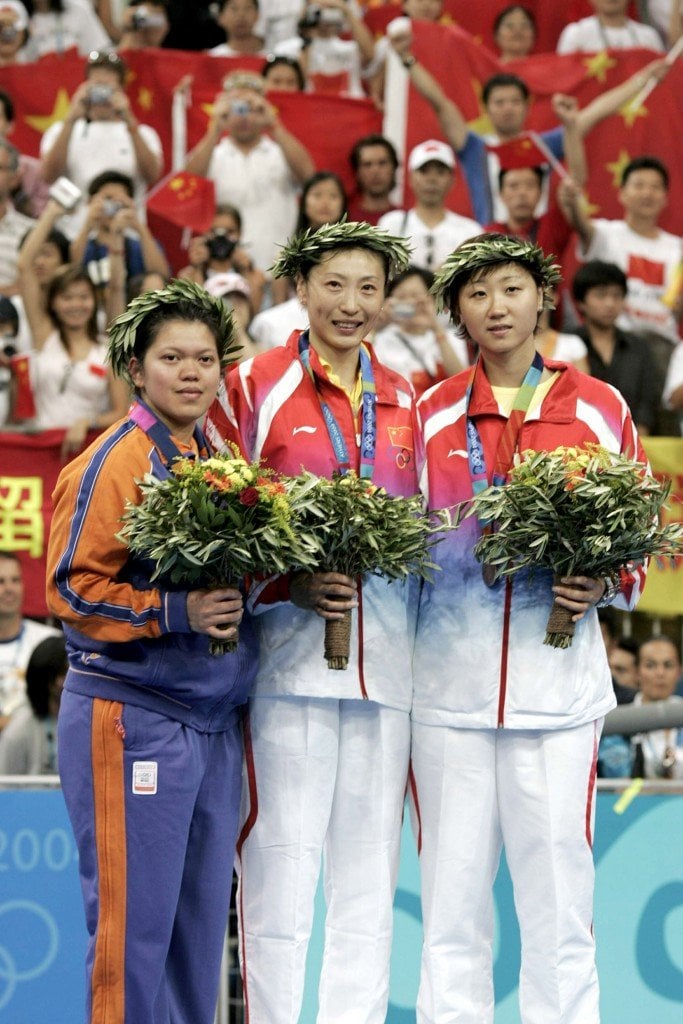 The Doubles categories
Kim Dong Mun, bronze medallist of men's doubles from Sydney 2000, and Ha Tae Gwon of Korea won the gold after battling against compatriots Lee Dong Su and Yoo Yong Seong. In the bronze medal play-off, Eng Hian and Flandy Limpele of Indonesia denied Denmark of a bronze by beating Jens Eriksen and Martin Lundgaard Hansen 15-13, 15-7.
Three of the last four in the women's doubles category were Chinese. Bronze medallists Na Gyeong Min and Lee Gyeyong Won from Korea got the better of Zhao Tingting and Wei Yili of China. In an all Chinese final, Zhang Jiewen and Yang Wei edged past compatriots Huang Sui and Gao Ling to grab the gold medal.
Chinese pair Gao Ling and Zhang Jun successfully defended their title against Nathan Robertson and Gail Emms of Great Britain in the mixed doubles category. In contrast to most last four finishes where Asia was dominant, in mixed doubles there were three European pairs. The bronze medal play off was an all Danish encounter between Jens Eriksen and Mette Schjoldager and Jonas Rasmussen and Rikke Olsen. The former pair won the bronze in straight games without breaking much sweat.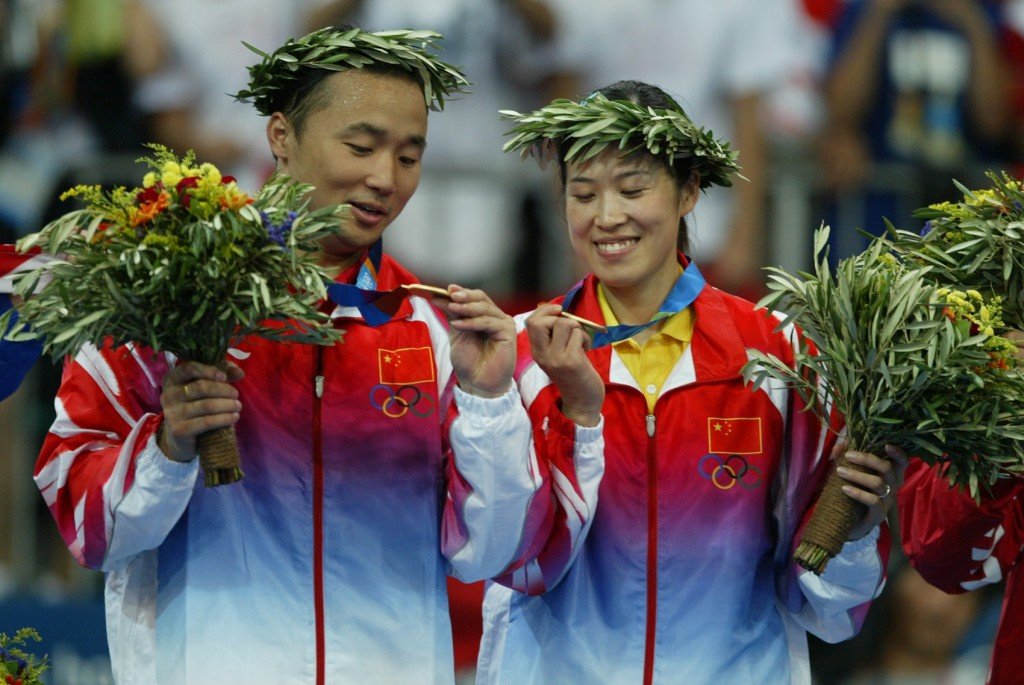 Also Read: Badminton at Atlanta Olympics 1996
Indian Shuttlers at Athens, 2004
Nikhil Kanetkar is one of the most successful players of Indian Badminton. Currently he is the director and head coach Of Nikhil Kantekar Badminton academy based in Pune. He is grooming young talent to create champions in the sport. At Athens 2004, Kanetkar won his first match in the Round of 32 against Sergio Llopis of Spain in a nail-biting three-setter. Up next, in the pre-quarter final stage he lost to the legendary Danish player Peter Gade, ending his journey at Athens.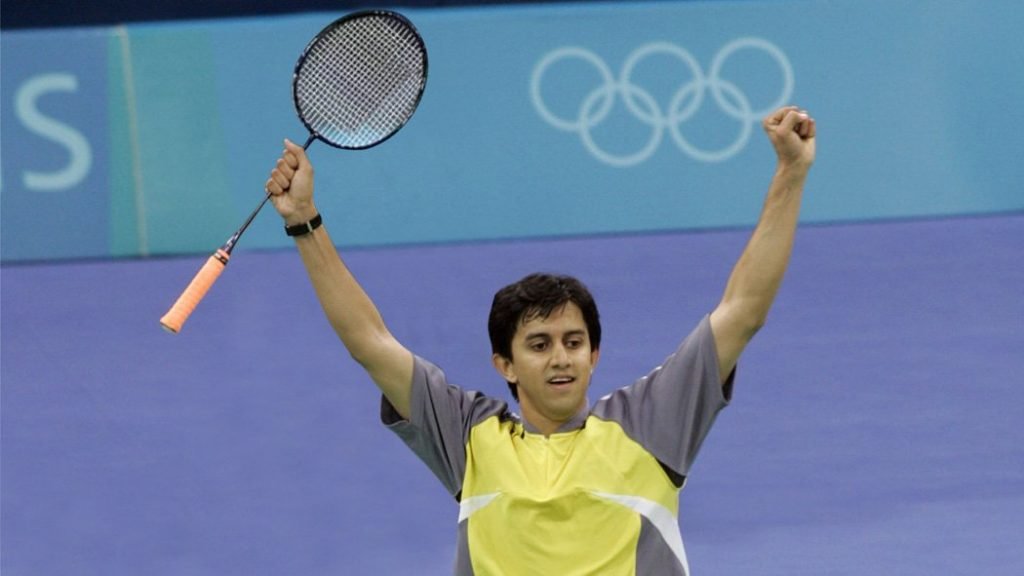 Allahabad born Abhinn Shyam Gupta lost to Park Tae Sang of Korea in the Round of 32. The Arjuna awardee is a very successful player of his years. He holds a record of winning the national championships in all categories: Seniors, juniors, Sub-juniors and Mini sub-junior.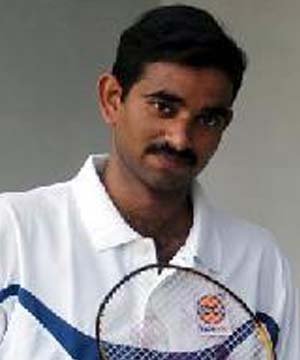 Arjuna Awardee and 9-time national champion Aparna Popat represented India for the second time at the Olympics at Athens in 2004. Aparna secured a comfortable win against Michelle Edwards of South Africa in the round of32. In the pre-quarter final stage she lost to Mia Audina. Mia who went on to win the silver medal in a three-set game.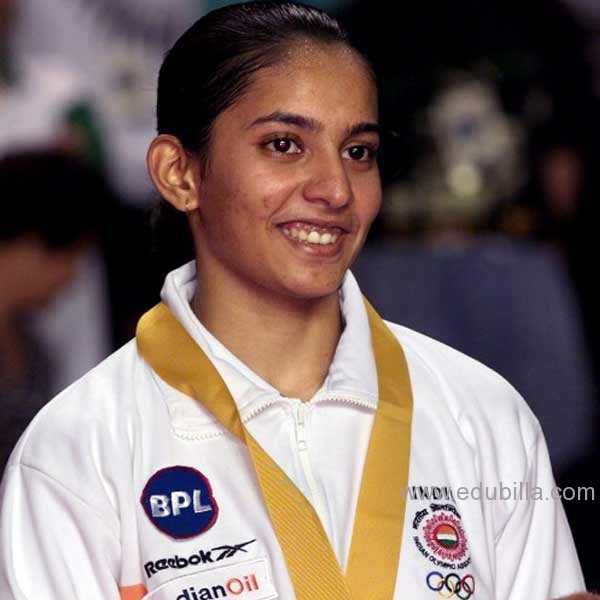 Also Read: Badminton's journey to being an Olympic sport