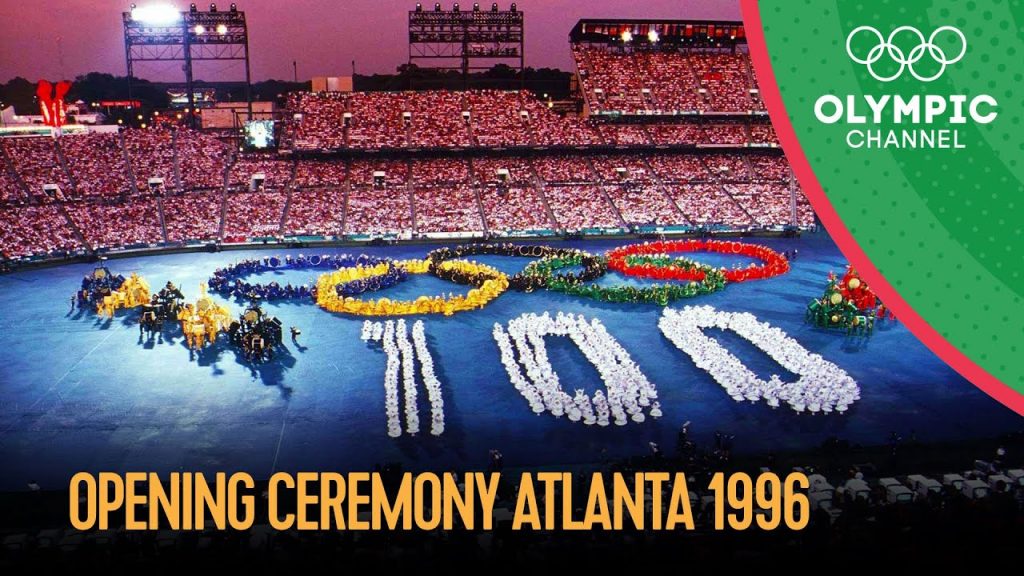 Atlanta Olympics was pulled off by the host country amidst much mayhem. The Atlanta Olympics was hit by a bomb attack on July 27, 1996 at the Centennial Olympic Park. The blast killed one person and injured over hundreds. Despite that, the officials and athletes went ahead with pursuing the events as planned, without much disruption. Georgia State University Gymnasium hosted the badminton at Atlanta Olympics 1996.
The second edition of Badminton in the Olympics had a total of 192 athletes from 37 nations compete for the coveted medals. Atlanta Olympics welcomed the addition of the mixed doubles category and introduction of the bronze medal play-offs
Also Read: Badminton at Barcelona Olympics 1992
Winners in Badminton at Atlanta Olympics 1996
In the women's singles category Bang Soo Hyun, silver medallist at Barcelona 1992, stepped up her game and clinched the gold at Atlanta, getting the better of Mia Audina of Indonesia. Defending champion Susi Susanti won the bronze medal.
Poul-Erik Hoyer of Denmark, current BWF president, clinched the gold beating Dong Jiong of China in straight games. Rashid Sidek of Malaysia won the play offs to grab the Bronze medal.
China opened its tally for gold in badminton at the Olympics when Ge Fei and Gu Jun won the women's doubles event. Gil Young-ah and Jang Hye-ock of Korea finished runner-up.
Ricky Subagja and Rexy Mainaky of Indonesia prevailed over Cheah Soon Kit and Yap Kim Hock of Malaysia in the final to win the coveted Golds in the men's doubles category.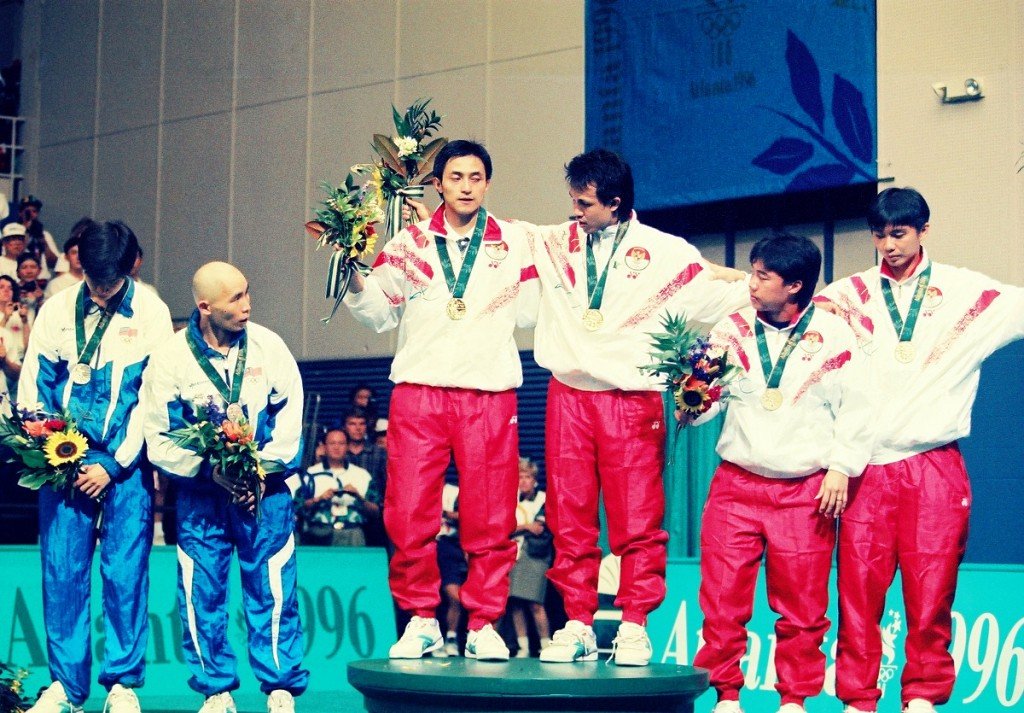 The finals the newly added category of mixed doubles was an all Korean affair. Gil Young-ah picked up a gold medal with Kim Dong Moon, adding to her silver in the women's doubles category. Park Joo Bong, with Ra Kyung Min added silver in mixed doubles in addition to his gold from men's doubles at Barcelona 1992.
Out of the 37 countries that participated, the same five countries won medals in Barcelona 1992, grabbed medals at Atlanta too (Indonesia, Korea, China, Denmark and Malaysia).
Also Read: Badminton's journey to being an Olympic sport
Indian Shuttlers at Atlanta 1996
Only two athletes from India qualified for badminton.
Atlanta 1996 was Dipankar Bhattacharjee's second time representing India at the Olympics in the Men's singles discipline. He lost to Heryanto Arbi of Indonesia in the Round of 32.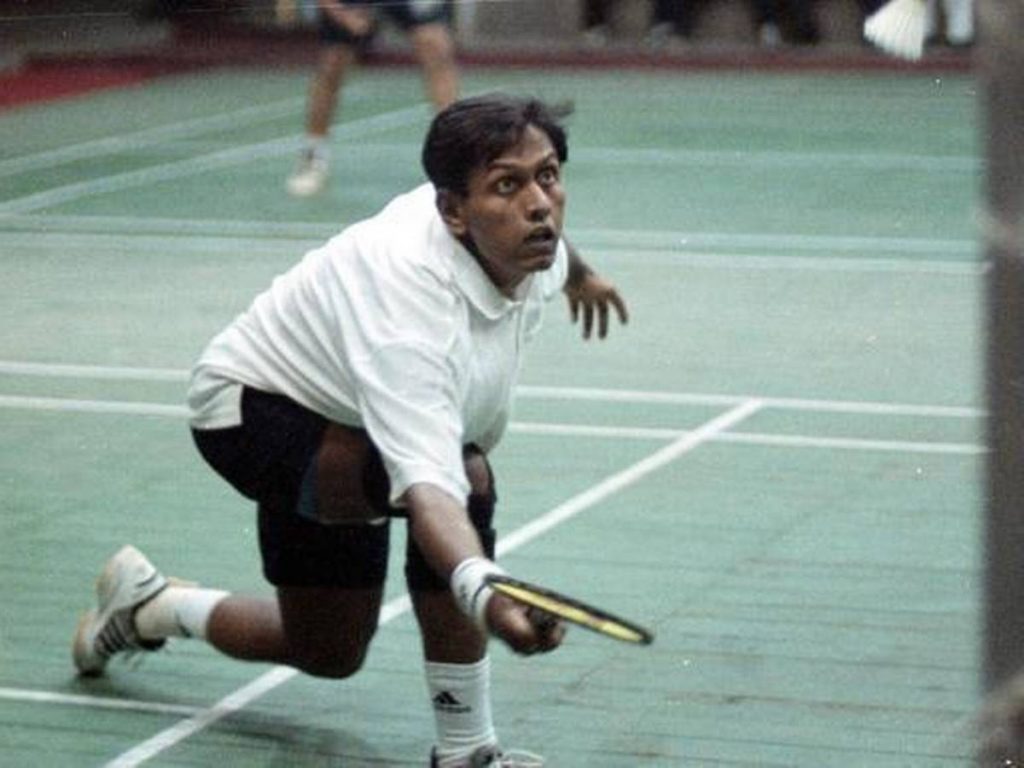 PVV Lakshmi qualified in the women's singles category. She is an 8-time national champion and one of the best players during her time. Lakshmi is also the wife of Pullela Gopichand. She triumphed over Anne Gibson of Great Britain in the round of 64 before going down to Katarzyna Krasowska of Poland in the round of 32.