Bellator 272 is ending the year 2021 with a bang as it hosts the bantamweight title fight of Sergio Pettis vs Kyoji Horiguchi. The two bantamweight stars take on each other in a five-round fight in the main event.
Sergio Pettis is making his first title defense in his MMA career as the bantamweight champion of Bellator MMA. The former UFC fighter is undefeated in the new promotion and is facing one of the greatest Bellator fighters on Friday. The fight takes place at Mohegan Sun Arena in Uncasville, Conn. Bellator 272 was streamed live on SHOWTIME.
Kyoji returns to the Bellator after vacating the title in 2019 due to an injury and both the fighters put on an absolute electrifying show for the fans in the main event. The bantamweight champion stunned the entire world as he knocked out the Japanese contender with a spinning back fist in the fourth round.
Twitter reacts to Bellator 272 as Sergio Pettis defends his title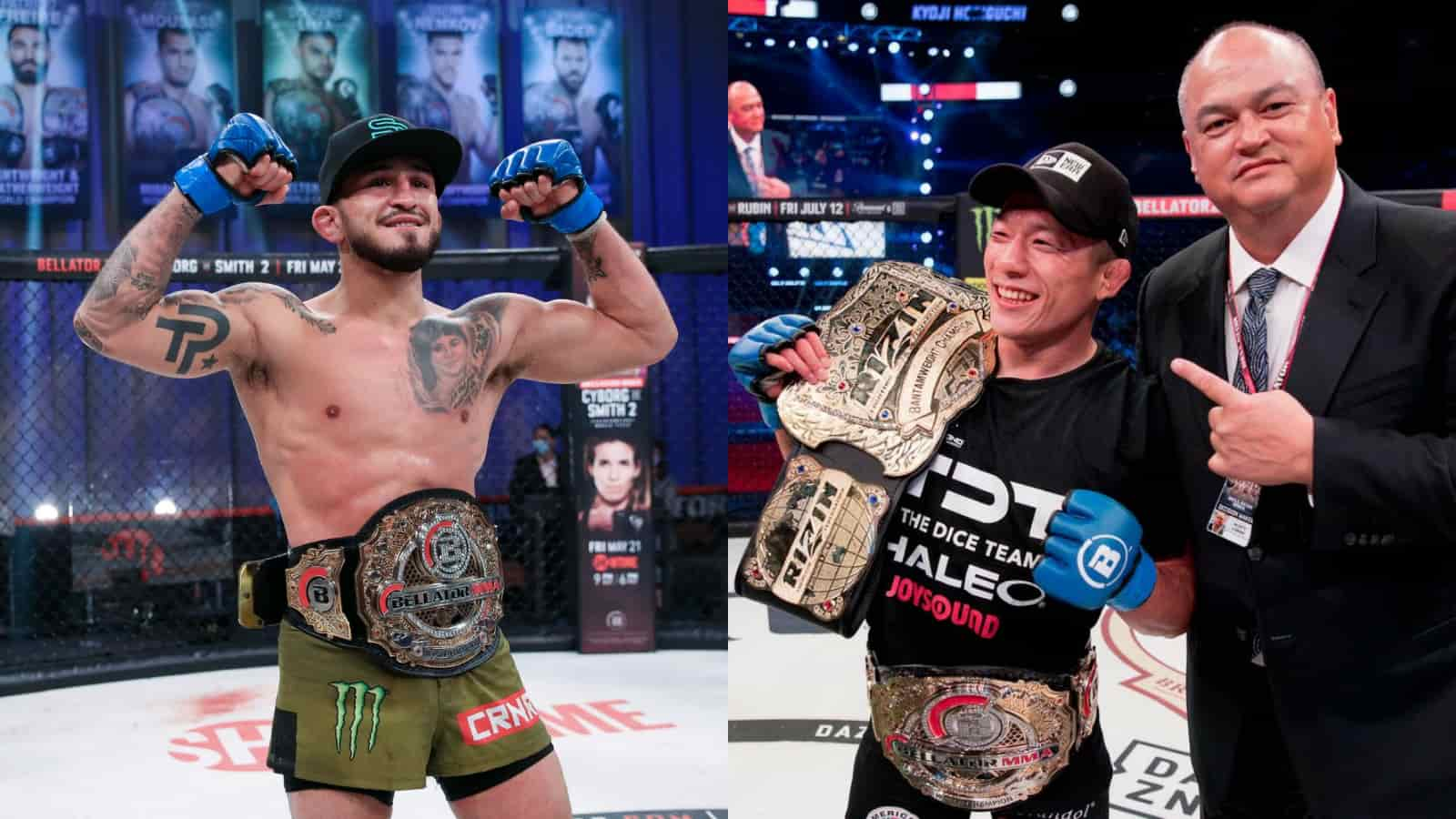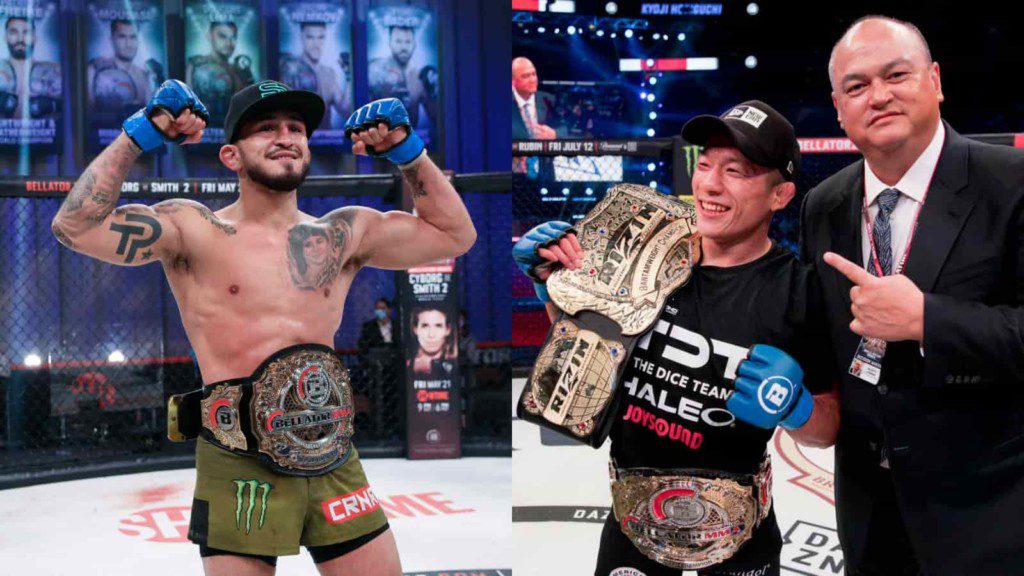 Sergio shocked the entire world with his spinning back fist knockout. The fighter was almost losing every second of that fight until he put Kyoji to sleep in the fourth round. It took four rounds and 3:24 for Pettis to officially make his first-ever bantamweight title defense.
MMA reporter Chamatkar Sandhu was lost for words with what he saw after the stunning main event bout. He exclaimed, "One of the OMG moments of the year!"
ESPN reporter Brett Okamoto was also going crazy over the former UFC fighter's win as he wrote, "That might be the finish of the year. Consider the moment, the technique, the devastation of it. Unbelievable."
UFC's welterweight rising star wrote, "And Stilllllllll!!!! He's Sergio Pettis not Anthony's little brother!!!!"
Popular MMA reporter Ariel Helwani too was one of the many aces who went nuts over the KO of Kyoji. "Without a doubt one of the best finishes of the year. And when you consider the stakes and how the fight was going it's even more amazing."
Another UFC welterweight couldn't help but write, "HOLY SMOKES!!!!" after watching what the Pettis brother did to Horiguchi in the fourth round.
UFC's middleweight top-ranked fighter Derek Brunson was impressed with the comeback of his former colleague in the UFC as he wrote, "Ayoooooo Sergio with the comeback KO. Sheeeeshhh," he exclaimed which was the reaction of most who were watching the fight.
Also read Bellator 272 Countdown: Sergio Pettis is ready to fight two-promotion champion Kyoji Horiguchi