Jeff Hardy, a former WWE champion, has allegedly been dismissed from his contract. After being posted by many sources, including Sean Ross Sapp of Fightful, the revelation has shaken the wrestling community. Hardy's return comes only days after claims that he had been "sent home" by WWE after a "rough night" on a live tour.
Why was Jeff Hardy relesed ?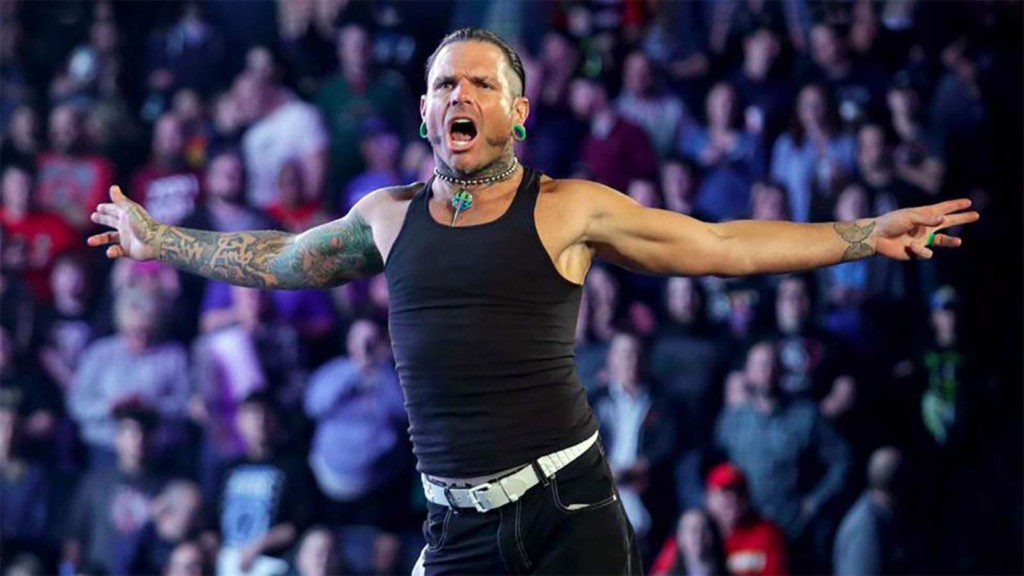 Hardy was given treatment and rehab placement by WWE, as per Sapp's account, but he declined, resulting in his departure. Jeff Hardy was released by WWE after vanishing into the crowd during the live event tag team fight, according to a report by PWInsider. He did not show up to the stage to resume wrestling, prompting WWE to yank him from another house show at the American Bank Center in Corpus Christi, Texas.
Fightful was the very first to publish Jeff Hardy's release, noting that the charming enigma had been offered aid and rehabilitation, which he declined. Jeff Hardy's WWE career has come to a close once more after the athlete was sacked by the company due to an incident that occurred at a live event in Texas on December 4th.
Beth Hardy, Jeff's wife took it to Twitter
Beth appeared to be requesting solitude in a brief post on Twitter, expressing merely that the family and Jeff are fine. Although Beth Hardy's Twitter handle is private, a fan who follows her was able to capture and publish a screenshot.
The reigning WWE Champion, a member of the Wrestlemania 33 hosts, 'The New Day' who announced the return of the Hardy Boyz at Wrestlemania, also cared to take it to Twitter and display his emotions on Jeff's WWE Release:
Jeff's WrestleMania moment
In 2017, at WrestleMania 33, Jeff Hardy and his brother Matt Hardy also referred to as The Hardy Boyz, made their comeback to WWE. They were announced as surprise participants in the Raw Tag Team Championship ladder match. It was Matt's first WWE appearance since 2010, and Jeff's initial departure from the company was in 2009. Matt Hardy, on the other hand, quit WWE after his contract was up in 2020. He then signed WWE competitor AEW, making his debut on AEW Dynamite on March 18, 2020.
Also Read: Jeff Hardy released by WWE