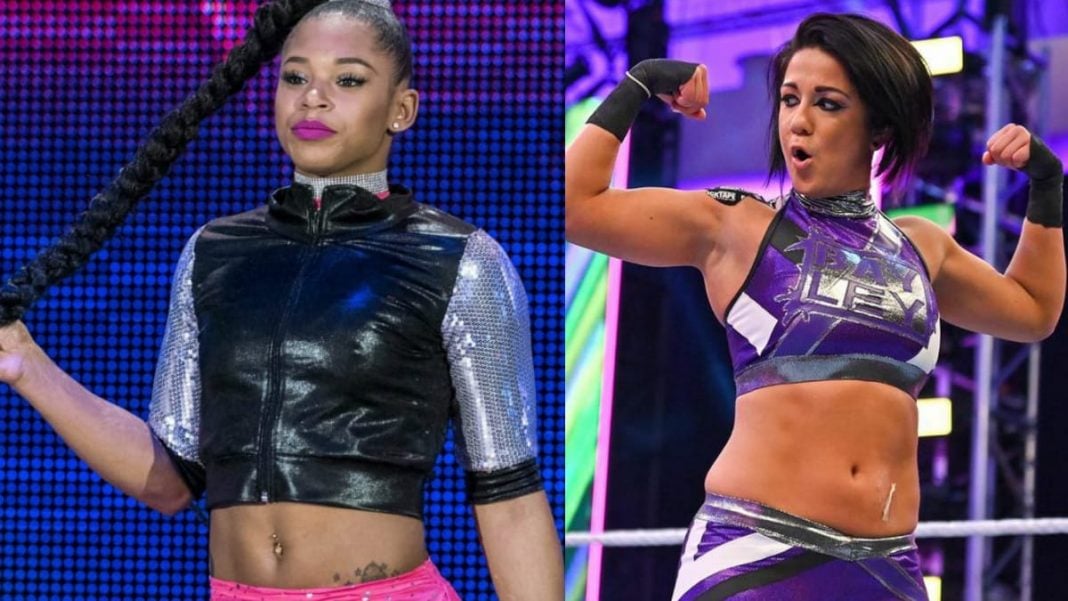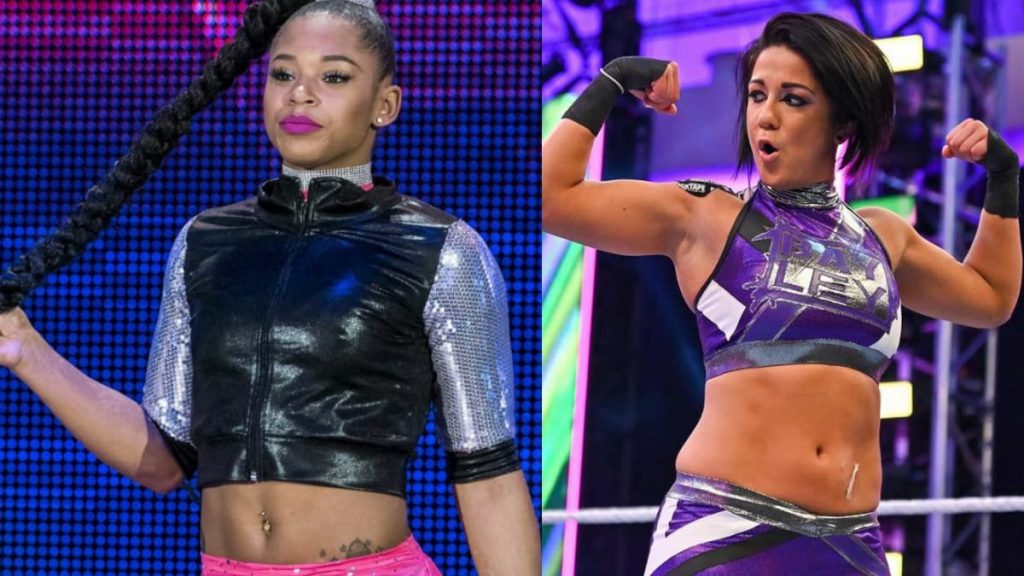 Hours after the latest Smackdown episode went off-air, Bayley and Bianca Belair were involved in a heated Twitter exchange.
On the episode, Bianca Belair was in a match against Natalya. She seemed angry when she saw Bayley walk out to the ring during her match. Bayley joined Michael Cole and Corey Graves on commentary for the match. During the match Belair accidentally punched Bayley. This led to a heated argument between them while the match was on. Belair did manage to win the match against Natalya, but a rivalry seems to be beginning between Bayley and the EST of WWE.
The seeds of this rivalry were seen in the last week's episode when Belair and Bayley were on commentary. The match was to determine the final member of their Team for Survivor Series. Belair mentioned that how all the members except Bayley have earned their spots on the Team Smackdown.
The Twitter exchange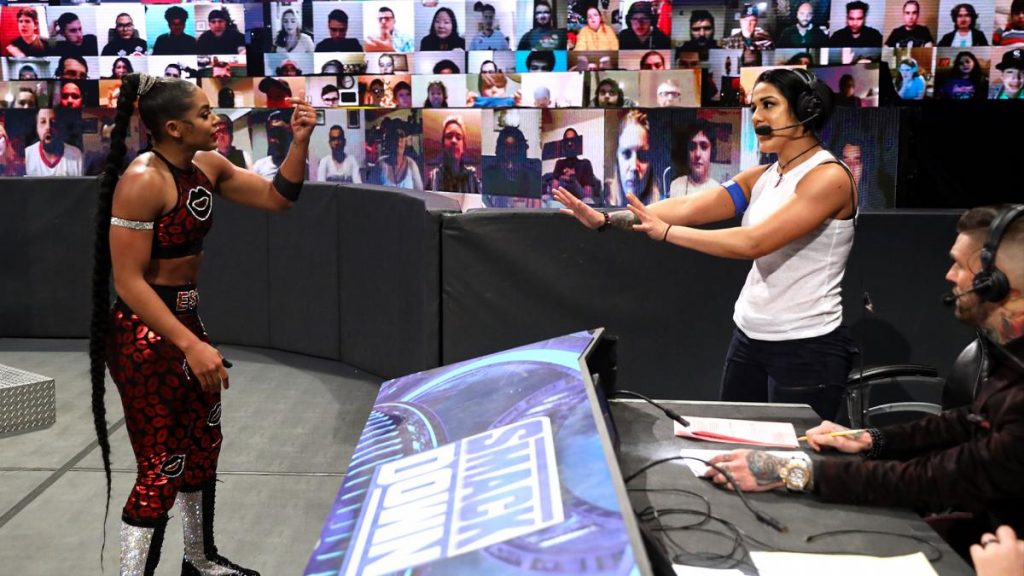 The rivalry was not limited to the Smackdown episode. It got spilled over to Twitter after the episode ended. Bianca Belair took to Twitter to mention that how Bayley tried to interfere in her match against Natalya.
Bayley responded to Belair's tweet by clarifying that she was just there to meet her friend Michael Cole. She even asked Belair to not be stupid.
This rivalry will surely result in an in-ring feud. Bayley finally moves on from the long rivalry against the current Smackdown Champion Sasha Banks. Bianca Belair too is finally getting a push on the main roster. This fresh rivalry has the potential to really impress the WWE Universe.
Also Read: WWE Universal Championship plans delayed