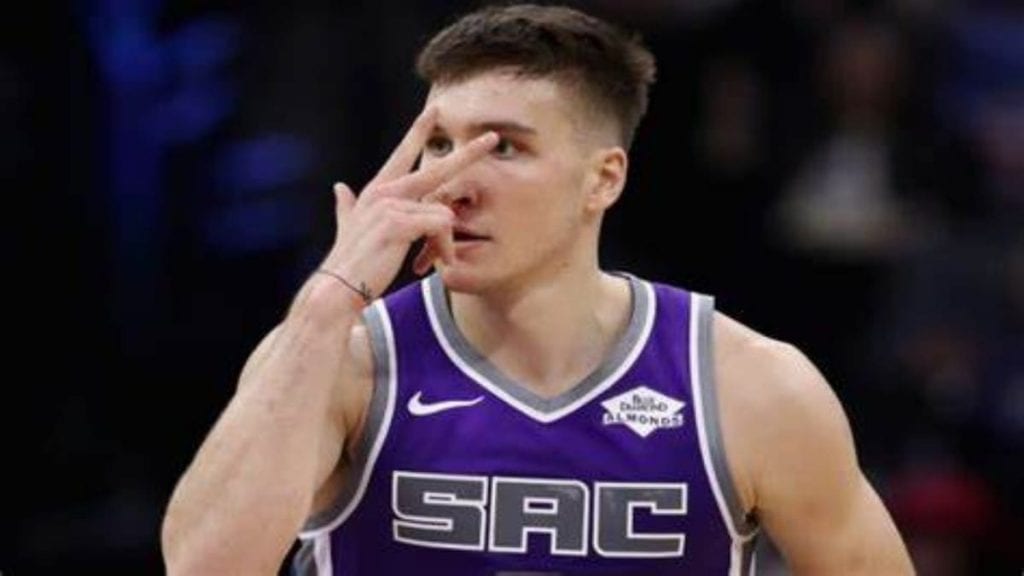 The free agency at 2020 NBA kicked off with many teams lined up with some of the best trades the game has seen. Bogdan Bogdanovic was chased after several teams to sign a deal. Ultimately, the Serbian international ended up with the Atlanta Hawks and felt quite good about it. Before the departure a lot of highlights were showed upon the existing relationship between the athlete and the former franchise.
Bogdan, an excellent shooter showed up his interest earlier to leave the Sacramento Kings. Bogdan has been involved in numerous clutch plays. Reportedly he signed a $72 million deal with the Hawks. Kings, who seemed to be stuck between the mediocrity in their arena did not even show interest with the free agency of the player.
Bogdan's reaction on leaving Sacramento Kings
In an interview he said, "At that point, when free agency opens up, I was just focused on one thing, you know? And Atlanta called first. Kings called after 15 minutes and I liked what they (Atlanta) offered me. … I think, in the end, I was lucky to end up being in perfect situation in terms of contract and a team". Bogdan was afraid that the Kings would restrict his free agency and offer the same.
Having said that, with a young all-star Trae Young who has been carrying the team entirely single handed. The franchise now has a reliable shooter. The organisation has been keen to break their playoff drought this season said their head coach. Addition of shooter like Bogdanovic, Trae will be under burdened and hopeful the team can rise to their full potential to have an exceptional season.
Also read: Los Angeles Clippers miss Paul George in their loss against San…