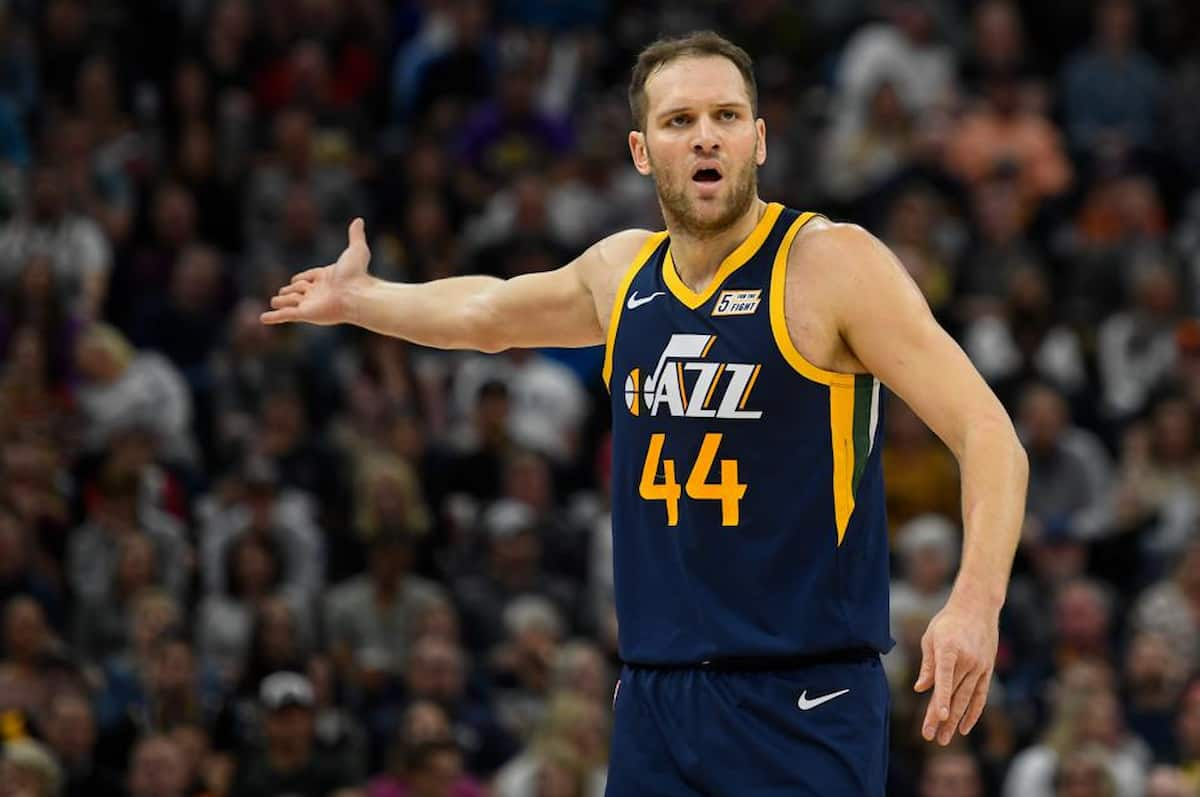 Bojan Bogdanovic scored his career-high 48 points to lead Utah Jazz past Denver Nuggets, to maintain his team's winning streak. Moreover, Jordan Clarkson added 21 points and 8 assists. Rudy Gobert had 14 points and nine rebounds and Georges Niang chipped in 13 points, all in the second half.
Whereas it was Michael Porter, Jr who led with scoring 31 points for Denver Nuggets. Nikola Jokic added 24 points, 13 assists and 9 rebounds, Paul Millsap had 20 points and Austin Rivers 18.
Bojan Bogdanovic leads Jazz past Nuggets on the back of his career high
Bojan Bogdanovic went 16 of 23 from the field, making a career-high eight 3-pointers, to lead the NBA-leading Utah Jazz to their fourth straight victory. He also had 8 rebounds.
The Denver Nuggets cut it to 121-118 on a free throw from Rivers. Clarkson answered with a step back 3-pointer with 51.7 seconds left and Bogdanovic hit a pair of free throws in the final seconds to seal the win.
Both offenses sizzled during the first quarter. Denver Nuggets shot 68% from the field and Utah Jazz shot 67%. The two teams combined for 81 points in the quarter.
Denver Nuggets made 11 of its first 13 shots from the field and staked out a 24-13 lead midway through the first quarter. The Nuggets repeatedly blew past perimeter defenders and scored five layups over the first six minutes, culminating with a reverse layup from Gordon that put Denver up by 11 points. 
Also Read: Zach LaVine, Coby White knock 25 each to ensure Bulls beat…