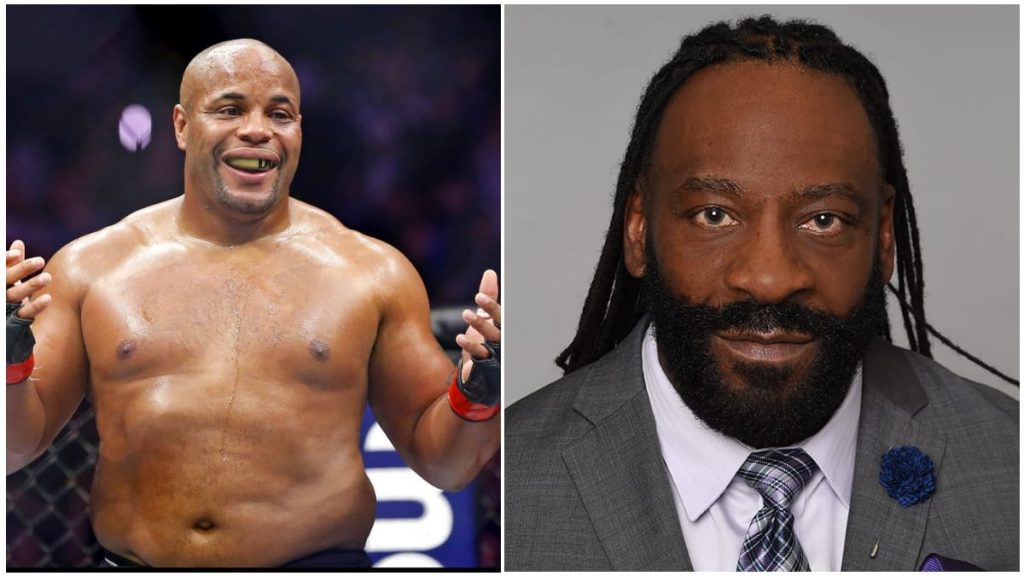 Daniel Cormier has made an unlikely new foe in the form of two times WWE Hall of Famer, Booker T.
Earlier this week, D.C. confirmed that he is in talks with WWE regarding the start of a new carrier as a ringside commentator.
After losing his last match against Stipe Miocic and retiring from UFC, Cormier has been actively looking for other carrier options.
'DC' further added, "Then after those six months, what if I'm sitting next to Michael Cole, and Roman Reigns comes over and smacks the microphone out of my hand?".
He questioned, "But I am an announcer. Will I hit him back? Then you're asking if this will happen or not.
"That's what I want, the slow build. The type of story you want to see, and your heart feels like it's going to explode while you're waiting for it. Give me that slow build, let it simmer."
Cormier said this by building a potential storyline against Roman Reigns as he didn't like the storyline build up between Booker T and Roman Reigns.
The reply of Hall of Famer King Booker
Booker T for sure seems pissed with Cormier and Halwani and sent in a message for Ariel Helwani and Daniel during their show DC & Helwani. Booker T said, "I just want to drop a little message to Daniel Cormier. You see, I'm getting ready to work out right now so I don't have a whole lotta time. DC you said 'Booker T be careful'. Well I am careful, brother.
The former WWE star added, "But now you talking about stepping into something totally different. You talking about crossing over to my territory.
Brother, lemme give you the lay of the land before you ever think about talking to Roman Reigns. You need to talk to me first, brother.
I'm talking about right here in the hall of fame. I know you got a lil coat tail rider by the name of Ariel Helwani.
Now it will be really interesting to see how D.C. reply to his call.
Also Read: Nigeria stands up for Israel Adesanya, support seen all around the country