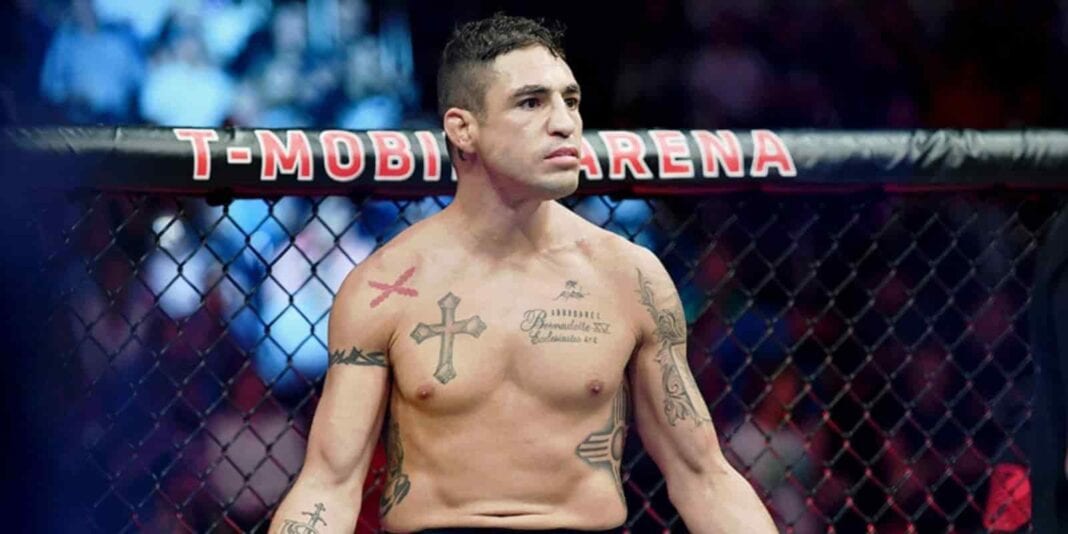 No one in the world would have had an eventful last 45 days like Diego Sanchez would have had. 'The Nightmare' was released from the UFC in the last week of April, just ahead of his fight against Donald Cerrone. He and his coach Joshua Fabia accused Dana White and Sean Shelby of having illicit affairs with female fighters. A bizarre training video of Joshua and Sanchez surfaced on the web.
People began openly accusing Fabia of sucking the life out of Diego Sanchez. Just when Sanchez and Fabia seemed like buddies, Sanchez parted ways with the controversial self-awareness guru. And now, he has recently taken to Twitter to announce that he might be ending his career as a boxer.
'Not a coach not a team but blessings from God' – Diego Sanchez
Sanchez's tweet read, "I built my name, I built my skill set, I built my legacy and I will finish my fight career on the confidence I built in my self! Not a coach not a team but blessings from God! #boxing"
Just a day after Sanchez was released from the UFC, fellow UFC fighters hinted at a fight between Jake Paul and Diego Sanchez. Now it looks like, even that might be a possibility. However, Sanchez doesn't have any prior experience in boxing. He does boast an impressive fight resume in the UFC and mixed martial arts, but that wouldn't help him succeed in a sport where combinations are everything.
Sanchez is currently 39 years old. He might take inspiration from UFC legend Anderson Silva who is set to box next week at the age of 45. But the only question he must be asking himself is- Does he have what it takes to don the boxing gloves?
Also Read: 'I expected Leon to be a man'- Belal Muhammad irate about not being able to rematch Leon Edwards
Also Read: Nate Diaz vs Leon Edwards: Winner will be one step away from a welterweight title shot