As Jake Paul is on a call-out spree, challenging each and every boxer and MMA fighter he can find, there are some fighters who are calling out and looking for a fight with him.
Dillon Danis is one such run-off-the-mill Bellator MMA fighter who has been asking for Jake Paul for nearly two years now. It is quite clear that he wants the blood of Jake Paul and he hasn't taken any efforts to mask his desperation.
Dillon Danis has even gone ahead so much as to say, "'You lost 4 fights you're 40 years old says the dude that picked a guy who lost 4 fights and is 40 years old lol," to Tyron Woodley. When he wanted the challenge to Jake Paul to be taken seriously, he said, "If Jake Paul sleeps me I'll retire forever."
Jake Paul is on the next fight list of many fighters' and many speculate it might be the half-brother of Tyson Fury, Tommy Fury. But official sources have dismissed this speculation and have confirmed that he will fight the boxing veteran and former middleweight champion, Julio Cesar Chavez Jr.
"He just wants clout and is literally begging for a fight with Jake Paul," top journo criticizes Dillon Danis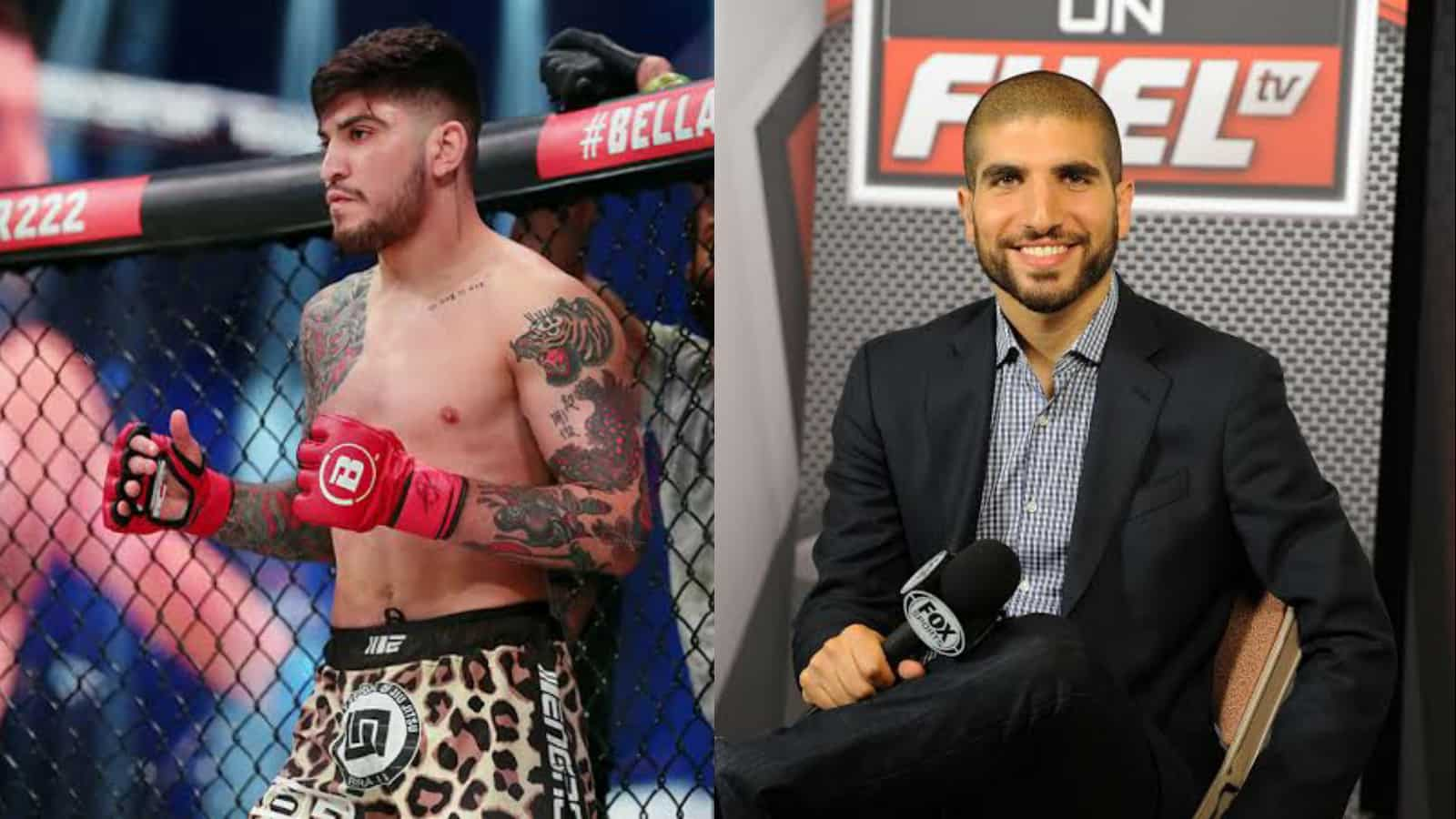 Although Dillon Danis might have sent out all he has in the series of call-outs to Jake Paul, top journo Ariel Helwani is not a very big fan of this method.
In a barrage of venomous tweets, Ariel Helwani said, "Guys if you think life sucks right now just think you could have begged for 3 years to fight an 0-0 YouTuber and 3 years later still not be popular enough or good enough to even be considered a worthy opponent for him. Imagine that. In other words, you could be Dillion Danis."
"Anyway. Maybe this will be the year he accepts your challenge, Dillon!! I personally hope he does so you can leave us the f alone with your stupid tweets and lame social media skills. Save us, Scott Coker. The begging is unbecoming. Please. For the love of God save us," he said in a very dramatic-sounding tweet.
Watch the interview between Dillon Danis and Ariel Helwani on his show, The MMA Hour in this video-
Also read- "I'd KO him easy" – Dillon Danis on Kamaru Usman winning Male Fighter of the Year