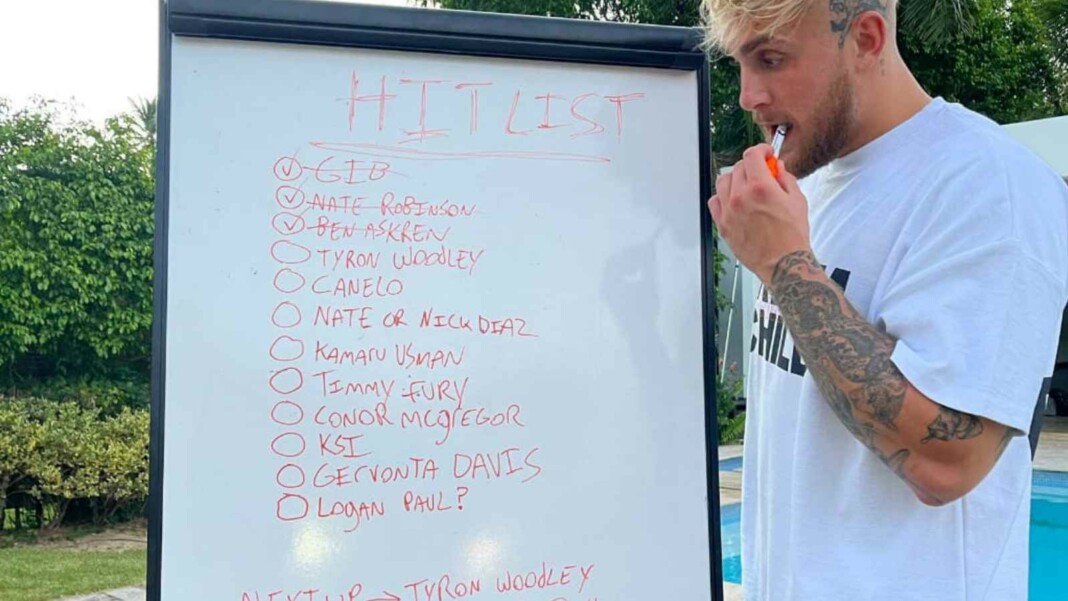 Jake Paul and Logan Paul have paved a new way to the sports of combat by becoming a sensation in a very short time. Jake has been a menace to both, boxing and the MMA community for quite some time now and the YouTube boxer is not done yet.
YouTube sensation Jake Paul has fought inside the boxing ring only 3 times and has already landed himself among the giants of the combat sports world. The fighter is 3-0 in his professional boxing career having fought a fellow YouTuber, an ex-NBA player, and former Bellator champion, Ben Askren. Now the fighter is on his way to take on one of the greatest welterweight fighters in UFC's history, Tyron Woodley. The fight is set to happen on August 29th streaming on SHOWTIME PPV.
While Jake faces a huge problem in Tyron this month, the YouTuber is looking past him writing names on his "hit list" who Paul claims will be fighting in the future. All the names in the list are fighters that are either in their prime right now or fighters that can make a huge highlight helping sell pay-per-views. Paul has also been accused of not taking fights against real boxers so he does add a couple of heavy hitters from the boxing world too in his list.
Who makes the Jake Paul hit list?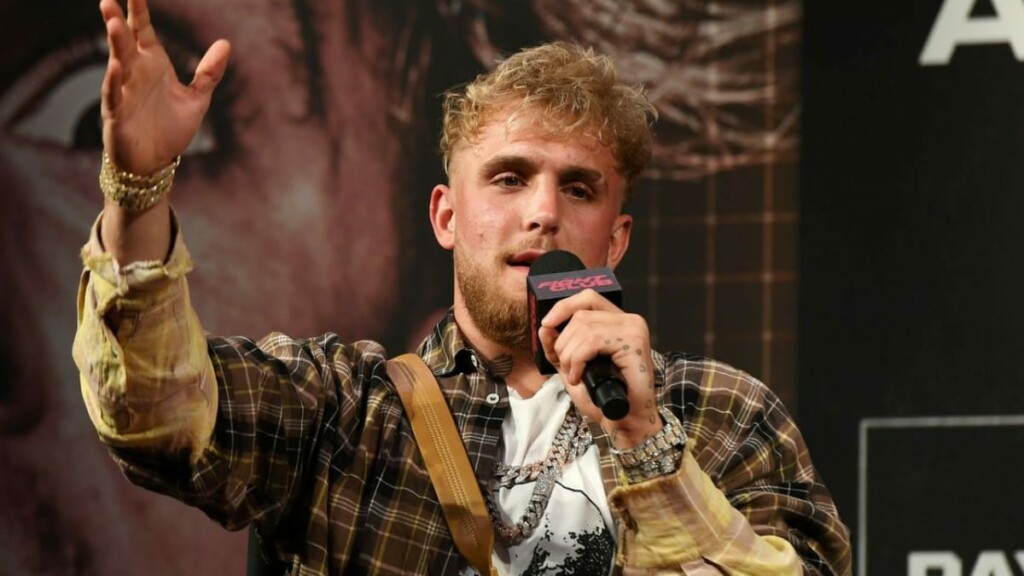 Jake has some crazy names on the list. Most names on the list are fighters that the "Prblm Child" has already called out on several occasions. World boxing champion Canelo Alvarez, UFC superstar Conor McGregor, UFC's welterweight champion Kamaru Usman, and the Diaz Brothers are some of the biggest names on the list. Jake also adds the name of Tommy Fury, who is the brother of World heavyweight champion, Tyson Fury.
The name that really got a lot of people's attention is Gervonta Davis, who was signed to Mayweather Promotions in 2016. The Paul brothers and Mayweathers have already joined hands before for the enormous boxing match between Logan Paul and Floyd Mayweather. Floyd has a very disturbing history with Jake because of the infamous "Gotcha Hat" incident. The other thing that is surprises about Davis's name is that he is a super-lightweight while Jake fights at cruiserweight.
How many names do you think Jake can check out from his hit list?
Also read: Jake Paul says he would take the Nate Diaz fight over "drunk Conor McGregor" any day