Boxing enthusiasts know the heavyweight division as the most exciting division in the sport. Furthermore, among the many great fighters in the division, Tyson Fury stands tall with his undefeated record of 33 wins. Fans consider the Deontay Wilder vs. Fury trilogy fight to be the last exciting moment in the heavyweight division.
Subsequently, the fights in the heavyweight division have not been as exciting. Furthermore, fans thought this would change after talks emerged of Fury facing Oleksandr Usyk in an undisputed heavyweight championship fight. The negotiations between the teams of the two fighters did not succeed, and the fight never materialized. In addition, Tyson Fury explicitly stated that he does not want to fight Usyk. However, John Fury has addressed his son's claim by stating, "How can you take him seriously? Tyson's a fighting man. If it makes good business sense, he's up for anything."
Furthermore, John said that we shouldn't take his son seriously because he changes his mind like the weather. However, Tyson has stated that he was not interested in being the undisputed heavyweight champion, even when Anthony Joshua held the belt back in 2021 before Usyk. Subsequently, Fury will face Francis Ngannou at their cross-over boxing fight in Riyadh, Saudi Arabia.
The highly anticipated crossover event will be Ngannou's professional boxing debut as he transitions from the UFC. Though the matchup is exciting, it has disappointed fans waiting for Fury to fight a worthy opponent.
RELATED: "Heard lot of complaints…" Francis Ngannou makes a HUGE accusation to Joe Rogan of Tyson Fury cheating with gloves
Francis Ngannou has heavily benefited from his PFL deal
Ngannou left the UFC to pursue bigger and better things because he wasn't satisfied with his career. Furthermore, before he left, Ngannou struggled to come to an agreement with other famous MMA promotions, like One Championship.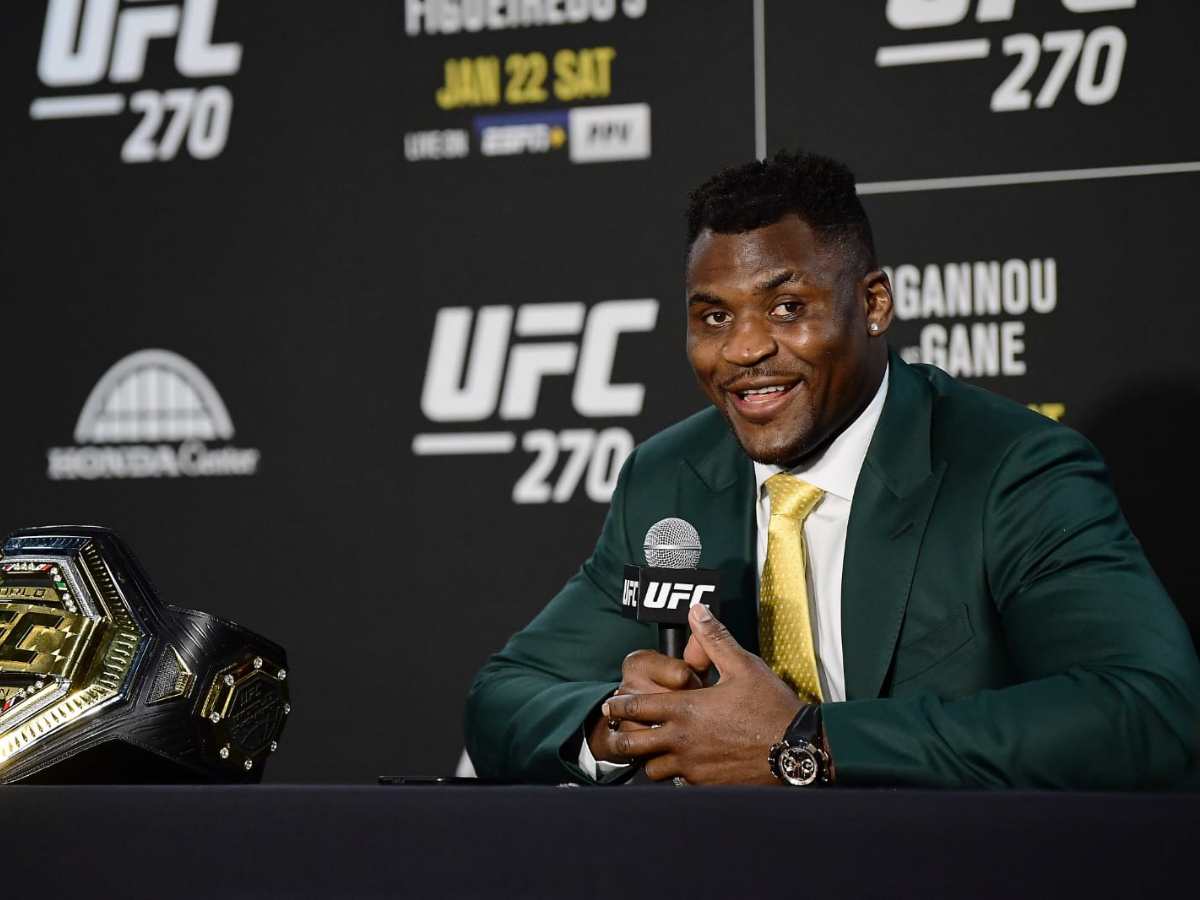 However, Ngannou secured a satisfying deal with the Professional Fighters League (PFL), and many quarters criticized his decision subsequently. Furthermore, Ngannou stated that he'll make more money in his PFL debut than he ever made in his entire UFC career. This statement was shocking, considering that Ngannou was the heavyweight champion in his last fight against Ciryl Gane.
The UFC grants PPV points to champions for the card on which they compete. Furthermore, the difference in pay between a contender and a champion reflected how fighters were paid less. Hence, this justified why Francis Ngannou was dissatisfied with his UFC career.
If You Missed It!