Mike Tyson will go down as one of the most iconic boxers and sportspersons to have ever participated in the athletic domain. This is not just down to his exploits in the cage, but also because of the accompanying backstory.
"Iron" embodies one of the most compelling rags-to-riches stories to date – merging like a lotus out of a rough neighbourhood, the pugilist destroyed any and everyone put in his path to become the most feared boxer in history. Alongside Muhammad Ali, he probably is the most legendary figure in the sport. Given the proximity of the two – one would assume that Ali is Tyson's favourite boxer, because of the numerous occasions on which the latter has praised the former.
That, however, is not the case. In a video, he detailed who his favourite boxer of all time is, and why it isn't Muhammad Ali. He said, "[Roberto] Duran, yes" when asked who his favourite pugilist was. The reporter followed up, asking why it wasn't Ali, and the great Tyson replied, "Because he was a street fighter like me. He's crude and mean. I respected Ali, and I worshipped Ali, but he was very tall and very handsome."
Delving deeper, he said, "I was very short and not very handsome, and I wasn't good looking, and he was very articulate and I spoke with a lisp. Ali was a middle class kid, and his mother and father both worked. My mother and father were in the sex work industry. Roberto Duran's mother was pretty much out there as well. So I related to that, so I didn't have to change, I didn't have to learn how to talk polite, I didn't have to be nice. If he can be accepted and worshipped that way, I thought I can as well."
Related- Mike Tyson, dubbed the "scariest man alive," once fought a 27-year-old professional boxer when he was only 12
Did Mike Tyson and Roberto Duran ever step into the ring to face each other?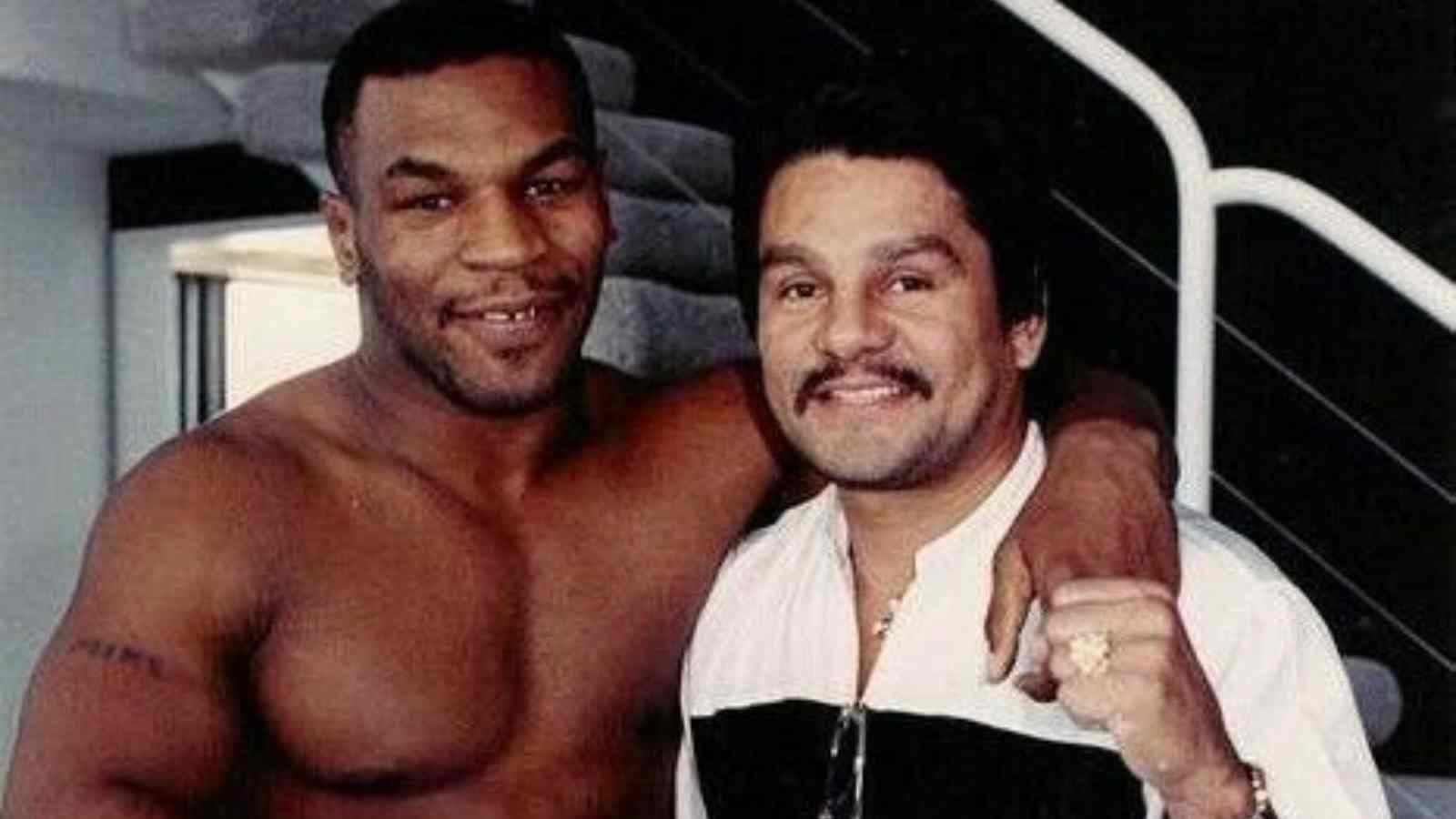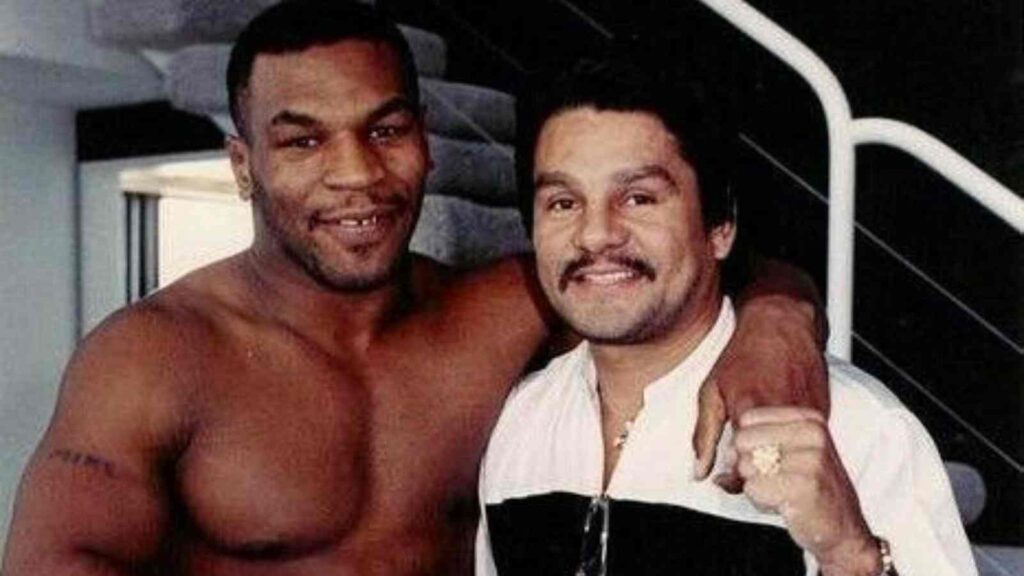 The words Tyson uses to describe the fighter he looked up to can be made out to be full of admiration and sincerity. That being said, the sport of boxing and fighting, in general, can be especially cruel, with upcomers being paired up with their heroes in bouts (as was the case in Jake Paul and Anderson Silva's bout). Hence, the question to be asked is whether the two ever boxed each other.
The simple answer to that query is no. The Panamanian Duran made his debut a little while earlier than Tyson, and they both fought in a slightly different period. The former made his pro debut in 1968, which is similar to when Muhammad Ali made his debut. Tyson, however, only first made his professional appearance in the ring in 1985.
Also Read- "I feel like a b*tch," Boxing legend Mike Tyson details the void retiring from boxing left in him
The closest the two have come to sharing an opponent is in Sugar Ray Leonard. Duran partook in a trilogy of fights with "Sugar", two of which he lost. Mike Tyson, on the other hand, has never fought Leonard. Over time, however, he has become close to the legend, as the two have even shared an episode of a podcast together.
Also Read- When legendary British boxer Lennox Lewis fought under the Canadian flag in the Olympic games to win the gold