Tyson Fury has won consecutive fights against Dillian Whyte and Derek Chisora after ruthlessly putting an end to his feud with Deontay Wilder. The undefeated heavyweight champion is going to face Oleksandr Usyk who confronted him after his latest match at Tottenham Hotspur stadium.
Although Tyson mostly discounted Usyk as nothing more than a stumbling block on his path to uncontested triumph, Fury did acknowledge that Usyk will offer him a number of difficulties when they do finally face off. But despite acknowledging his competitor, Fury believes that Usyk would eventually run out of strategies during their fight. During an interview with the telegraph, he said, "It's a challenge but he'll be running away like a little b—- all night. I will hunt him down and when I get hold of him he'll be crushed".
The Englishman is all in for a direct confrontation with the Ukrainian. Fury, who is undefeated since his professional debut, finds it tough to picture Usyk fending off his aggressive barrage given that he isn't among the strongest heavyweights in the field.
Also Read : The House of Boxing: Paddy Considine who plays King Viserys on HBO's HOTD is a massive boxing nerd and Tyson Fury Superfan
Tyson Fury believes Oleksandr Usyk is not big enough to stand a chance against him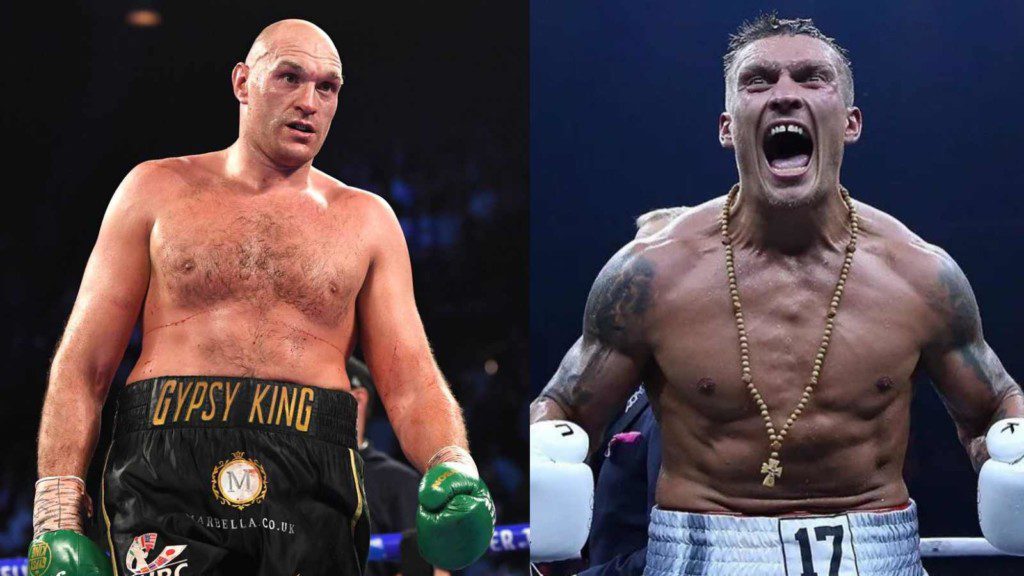 The Ukrainian set his eyes on duplicating that accomplishment in a category heavier after amassing every world title in the cruiserweight class. However, the WBC heavyweight champion Tyson Fury thinks Oleksandr Usyk is too little to withstand his punches. In comparison to Usyk, Fury has a substantial size and weight advantage.
Speaking to the Telegraph he said, "I don't think he's big enough and strong enough to stand up to the punches, and he's a natural lighter man. When we were both younger, as amateurs, Usyk was a middleweight at the same time I was super heavyweight and weighed 110 kilos."
Also Read: Tyson Fury net worth, Boxing career, Endorsement, Wife, Parents and More
Usyk has competed in four heavyweight-class matches. Usyk moved up to heavyweight in 2019 after defeating Chazz Witherspoon at cruiserweight to become the undisputed champion. He defeated Derek Chisora in a close decision the next year before surprising Anthony Joshua for the heavyweight championships in 2021. Usyk delivered on his promise by defeating Joshua by a twelve-round decision in their scheduled rematch back in August.
He has managed to capture the WBA, WBO, IBO, and IBF championship but knows he needs to defeat Tyson Fury to be acknowledged as the best heavyweight on the planet and complete his belt collection.
Also Read: "They're both w**kers," Boxing legend Tyson Fury gives HILARIOUS take on Lionel Messi vs Cristiano Ronaldo debate