| | |
| --- | --- |
| Name | Tyson Fury |
| Net Worth | $57 million (as of 2020) |
| Nick Name | "The Gypsy King" |
| Age | 33 |
| Residence | Morecambe in Lancashire, England |
| Marital Status | Married to Paris Fury |
| Sources of Wealth | Boxing, Merch on Personal Branding, Authoring Books, Endorsements |
| Professional Record | 30-0-1 |
| Last Updated | October 3, 2021 |
Tyson Fury is not far from putting himself into boxing's great debate of the greatest heavyweight punchers of all time. The British national is undefeated with 30 wins as of this time out of which 21 of them are by knockouts. He is a two-time world heavyweight champion and currently WBC champion since defeating Deontay Wilder. He has one draw match against Wilder from the first match.
Fury has formerly held the WBA (super), WBO, IBF, IBO and The Ring Titles and is currently considered one of three lineal heavyweight champions. These titles came from his most notable victory against Kazakh boxing legend Wladimir Klitschko. In a full fighter assessment, today we try to know more about Fury's boxing career, his net worth, his professional career and more.
Tyson Fury's Professional Career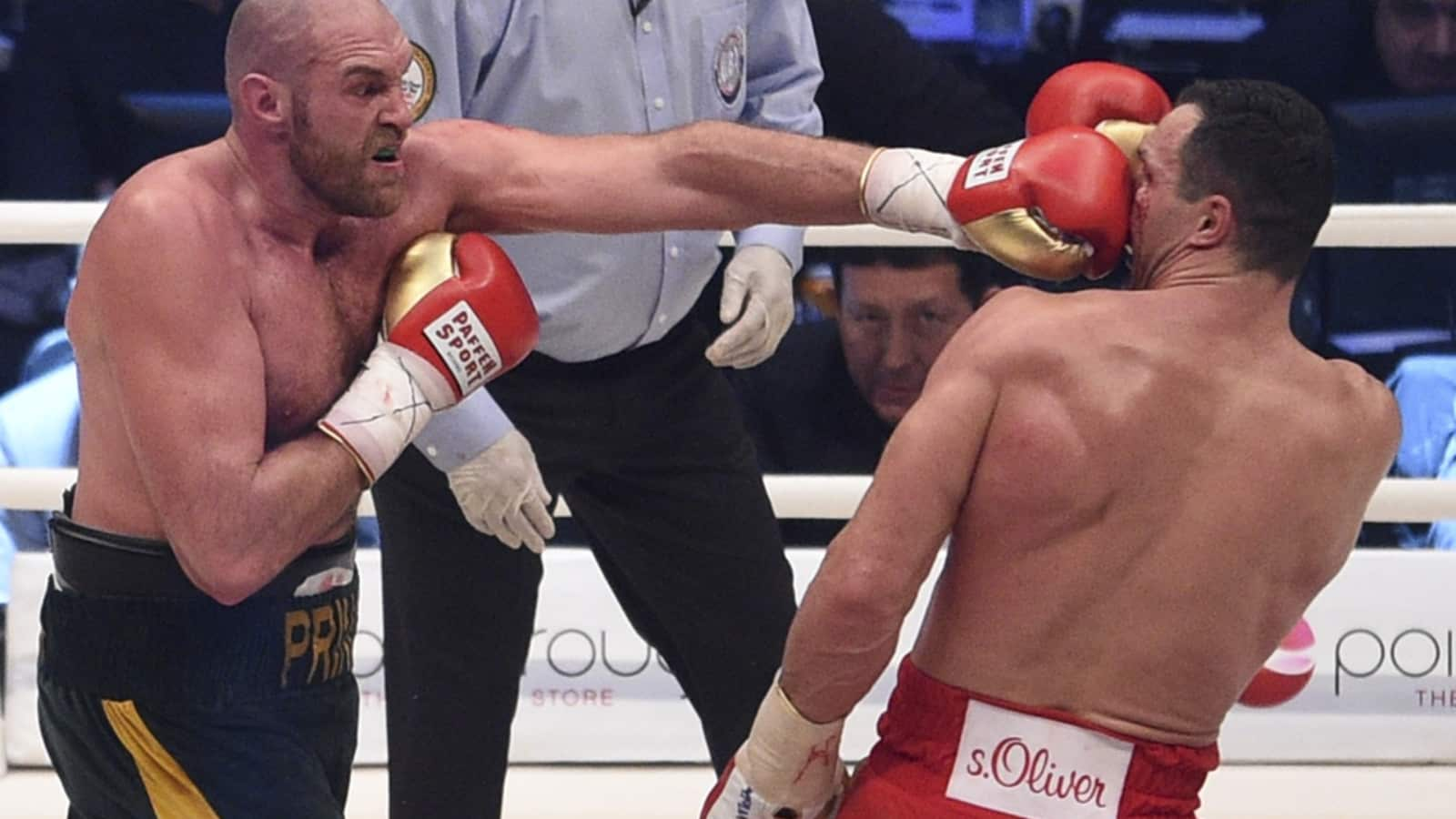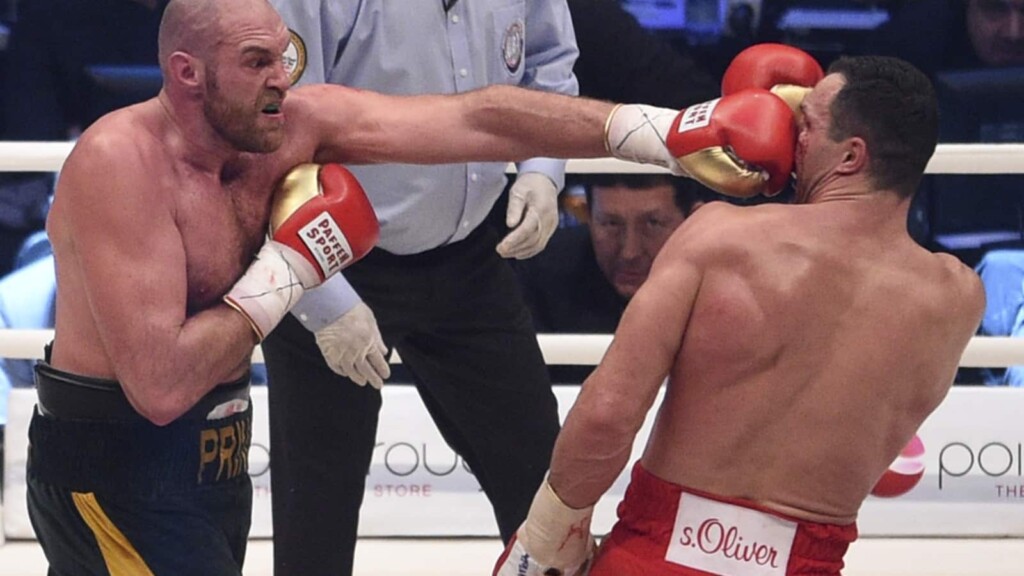 As an amateur, Fury represented both England and Ireland. Representing England, he won the Gold medal in the 2008 English National Championships in the super-heavyweight category. He won the EU junior championships with a gold medal in 2007 in Warsaw, Poland in the same category. He has a silver medal in the 2007 European Junior Championships. Representing Ireland, he won a bronze medal in the 2006 World Junior Championships.
Fury turned professional in boxing in December 2008 at the age of 20. On July 7, 2012, Tyson Fury defeated Vinny Maddalone for the vacant WBO intercontinental heavyweight title. Tyson Fury fought the most important fight of his life against Wladimir Klitschko on November 28, 2015, for which Fury trained with legendary kickboxer Rico Verhoeven. Fury won that fight winning multiple titles of the highest degree in professional boxing such as WBA, WBO, IBF and IBO titles, and higher position in pound-for-pound rankings.
Fury went on a decline after his health started deteriorating from 2016 onwards, which led him to relinquish all of his titles. He gained an enormous amount of weight and was also found failing a drug test for cocaine before postponing the Klitschko rematch for the second time. He then got his license suspended by the British Boxing Board of Control in 2017, weeks before his fight with then-champion in WBC, Deontay Wilder. This was around the time when Fury suffered from depression.
Fury's comeback trial began on 10 January 2018 when he applied for his license getting re-instated from the British Boxing Board of Control and was successfully agreed to fight going back to the UK drug testing pool as well. After this, Fury announced signing with the Queensberry promotions. He immediately fought two opponents for the promotion, Sefer Seferi and Francesco Pianeta.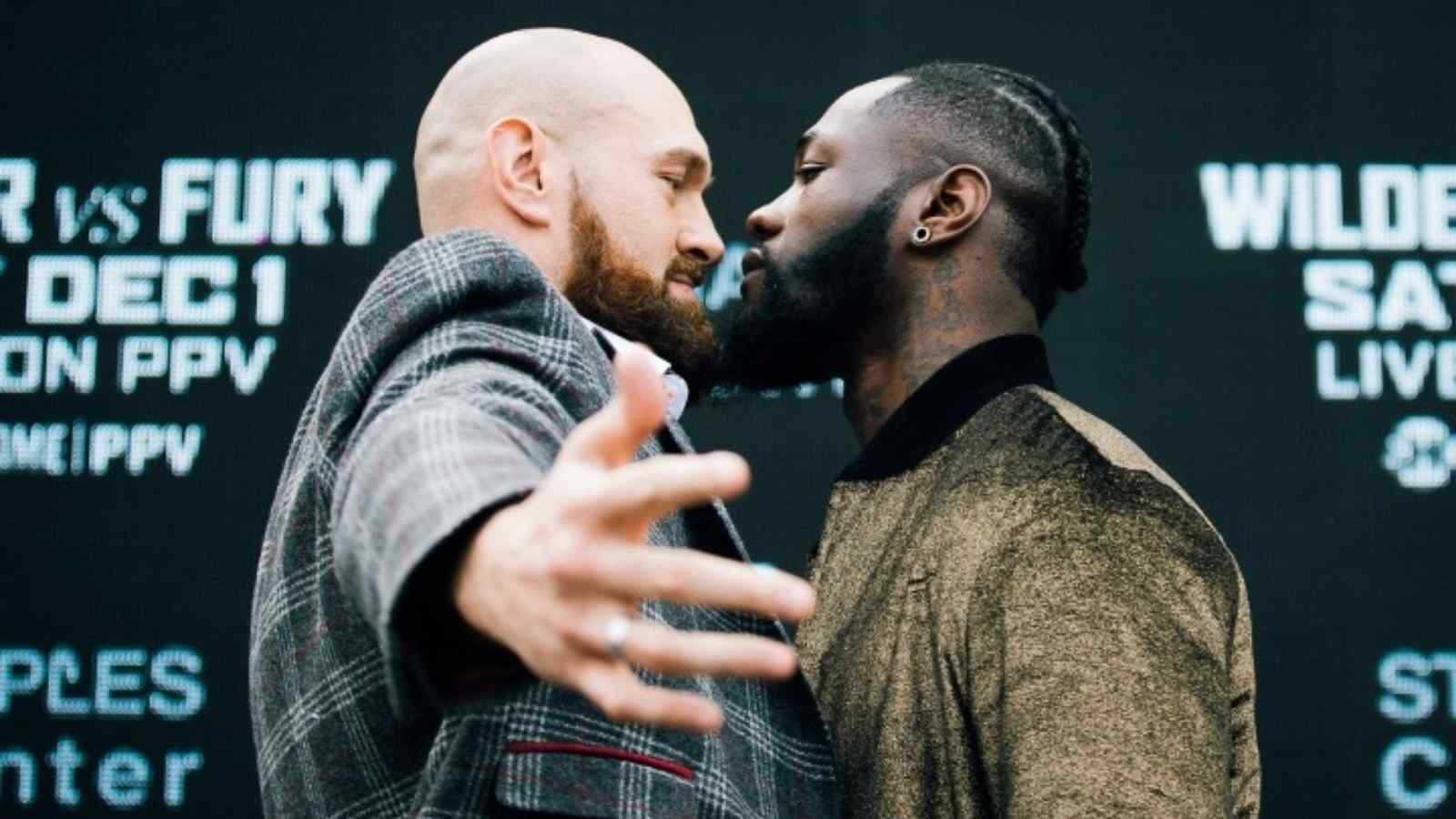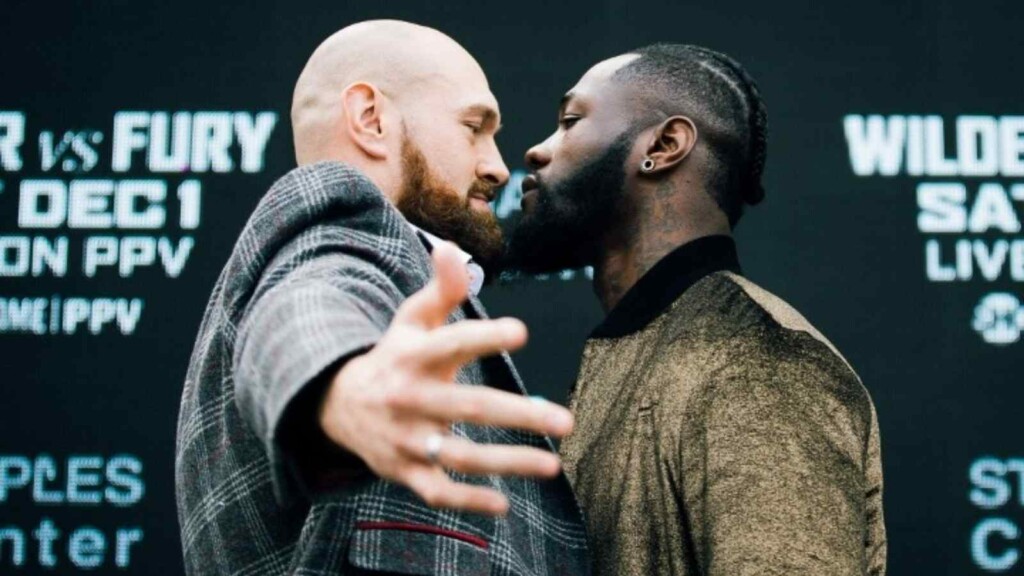 On December 1, 2018, Tyson Fury fought the much-awaited opponent in Deontay Wilder. The fight went to a split draw but this turned out to be Tyson's return and one of the greatest comeback stories ever. Followed by this the rematch took place on 22 February 2020, after Fury fought and won two fights in 2019 against Tom Schwarz and Otto Walin. Fury defeated the undefeated Wilder by TKO.
Tyson Fury Net Worth
As of 4 June 2020, Tyson Fury's net worth is $57 million according to Forbes. From his salary and winnings in boxing, he garnered a total of $50 million. The rest of $7 million is from his endorsements. Fury is managed by MTK Global.
Tyson Fury Assets and Endorsements
Tyson Fury has developed an asset from his personal branding and hence has an online store for his merchandise available at tysonfuryofficialmerchandise.com. He has also written a book based on his personal life and especially his struggle with depression titled "Behind the Mask: My Autobiography, the selling overtime works for his money. His endorsements include endorsing for a real estate firm "Marbella.co.uk"
Tyson Fury Personal Life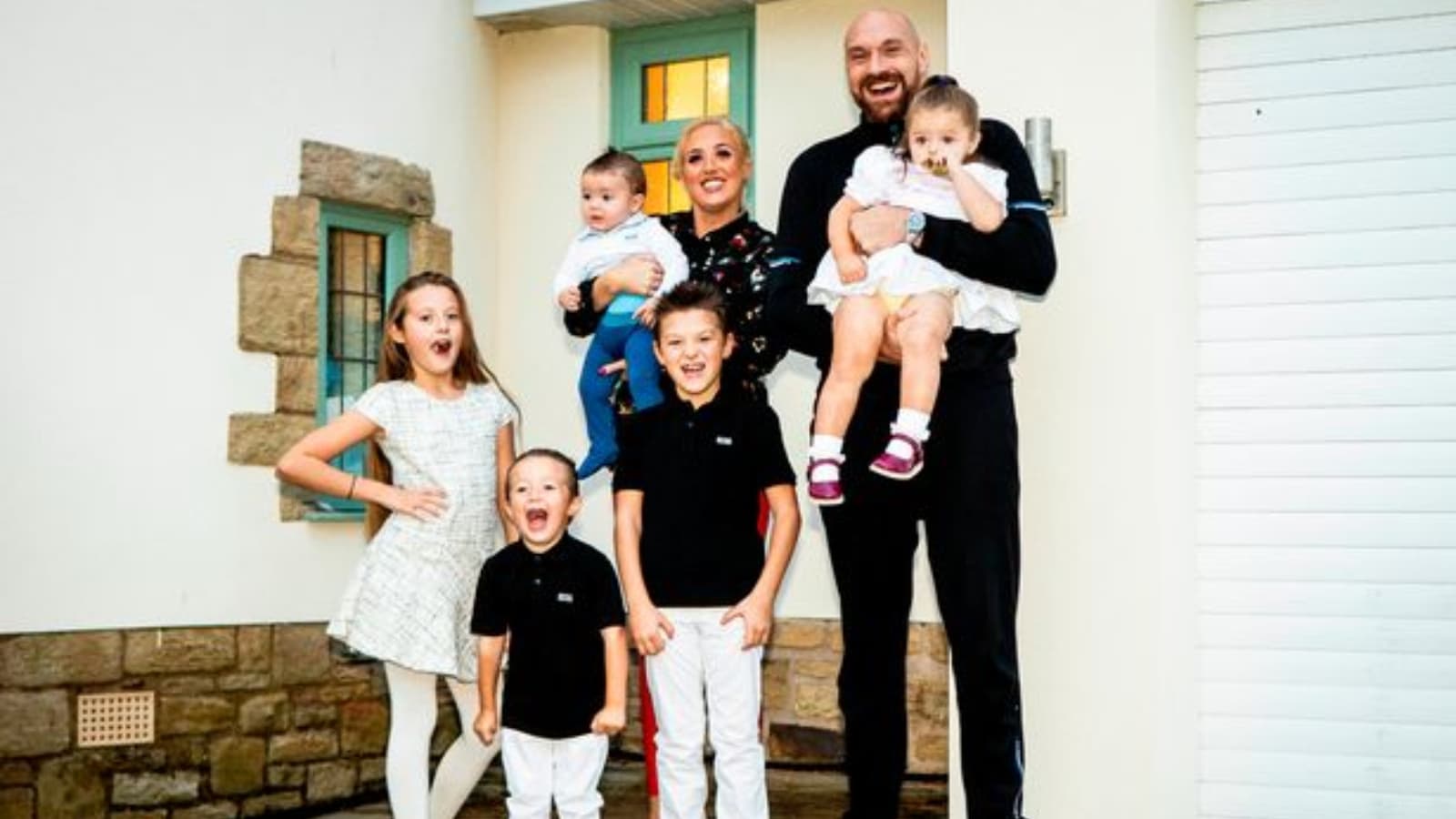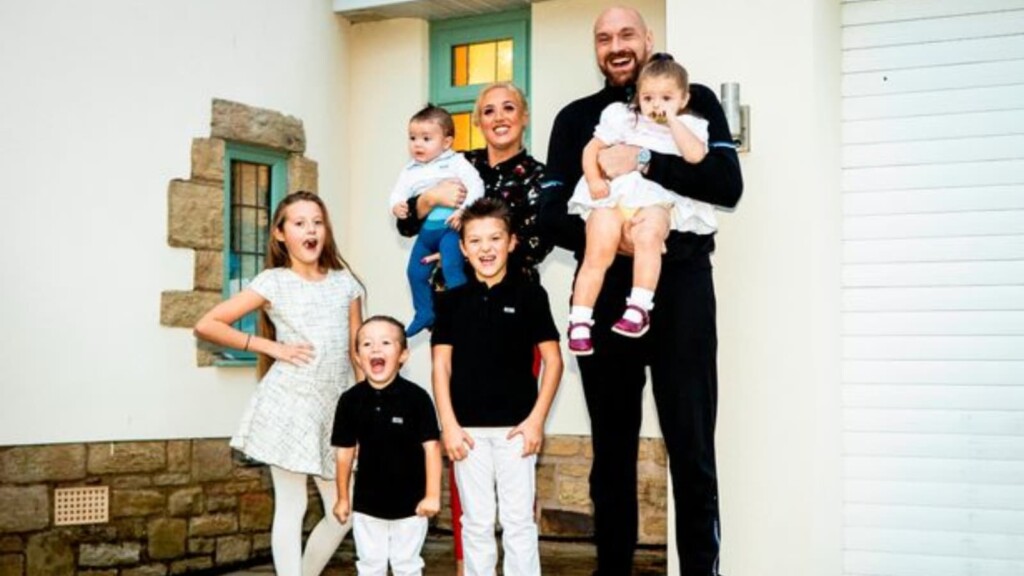 Tyson Luke Fury was born on 12 August 1988 in Wythenshawe, Manchester, England. He is the son of retired British boxer, Sir John Fury. Fury's ancestry can be traced to the family of Irish Travellers who settled in England, this is the reason he used to represent England and Ireland in the amateurs. Tyson Fury is married to Paris Fury in 2008 and has six children. The couple met each other when Paris was 15 and Tyson was 17. Tyson Fury is a practising Catholic.
The most widely known aspect of Fury's personal life is his struggle with Depression throughout his 2016-17 that faded him away from boxing. Fury explains his mental health history in an interview with Joe Rogan. Fury has been since open about talking about mental health and therefore supporting the cause.
Q. What is Tyson Fury Net Worth?
As of 2020 and as per Forbes, it is $57 million.
Q. What is Tyson Fury's age?
As of October 2021, Fury is 33 years old.
Q. When and where was Tyson Fury born?
Tyson Fury was born on 12 August 1988 in Wythenshawe, Manchester, England.
Q. Who is Tyson Fury married to?
Tyson Fury married Paris Fury in 2008.
Q. What is Tyson Fury's professional boxing record?
Tyson Fury is undefeated with 30 wins, 0 losses, and 1 draw.
Also Read: UFC Bantamweight and former title challenger Bethe Correia announce retirement!