Jamie Foxx shows his impeccable impression of Floyd Mayweather in front of the undefeated legend of the sport. The entertainment industry and combat sports world has always been very close in the past and the culture is still going strong. Both the industries get huge attention from the media as well as the fans. Many of the celebrities from both the worlds are friends and hangout with each other a lot. Fans always appreciate these moments and celebrate them.
Jamie Foxx is a global star who is known for his iconic roles in movies like Django Unchained, Ray, etc. The actor is a true entertainer and has many talents such as singing, dancing, stand up etc. Other than these, Foxx is incredibly famous for his impressions which are absolutely spot on. Foxx can do various impressions of many popular celebrities such as Denzel Washington, Mike Tyson etc.
Recently, Foxx has been all over the news for the upcoming movie about Mike Tyson in which he will be playing Tyson. Foxx is a huge fan as well a friend of Tyson and has been with for years. Foxx is one of those few people who have seen Tyson for several years closely. The movie has been in the rumours for a long time and the shooting started back in 2020.
Read More: "He's gonna fight"- Floyd Mayweather made a surprising acclaim at his long time rival Canelo Alvarez
Floyd Mayweather shares a clip as he meets Jamie Foxx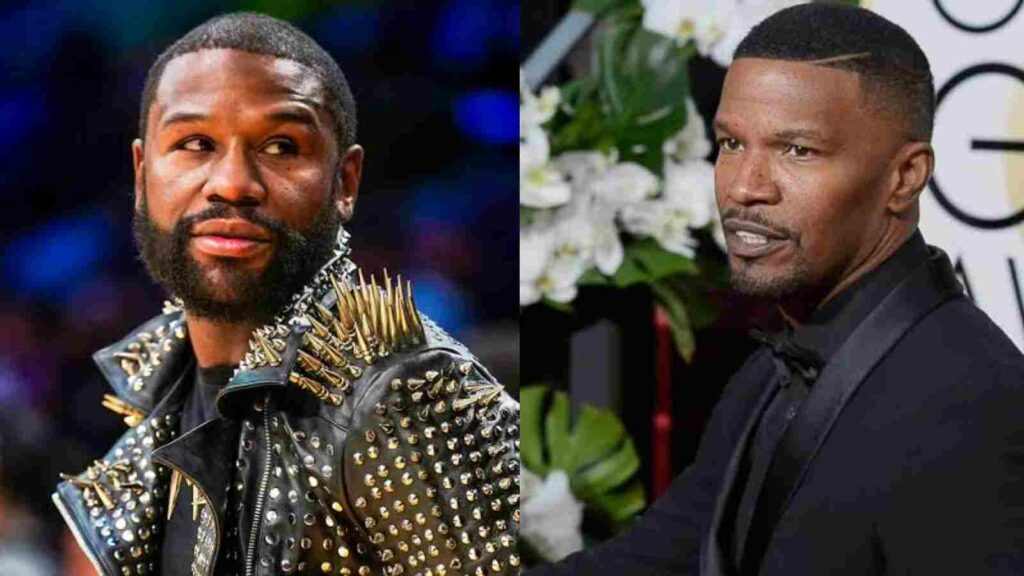 Recently, Mayweather posted a clip of him meeting Foxx in California during an event. In the caption, the legendary boxer wrote " It's always laughing and storytelling with my brother @imjamiefoxx."
In the clip both the superstars looked extremely happy and hugged each other. After some time, out of nowhere Foxx started doing impression of Mayweather. It caught the boxer off guard and he couldn't control his laughter.
Foxx and Mayweather have known each other for a long time now. Both of them are good friends and always share a laugh when they meet.
Mayweather recently took part in an exhibition bout against his former training partner Don Moore in Abu Dhabi. The event was extremely successful and Mayweather as usual took home millions of dollars.
Also Read: "Look what he had to fight against"- Mike Tyson profoundly applauds Conor Mcgregor's performance against Floyd Mayweather
Also Read: "He's gonna fight"- Floyd Mayweather made a surprising acclaim at his long time rival Canelo Alvarez