Conor McGregor has been regularly practising boxing. On Thursday, he was spotted returning to Dublin's Straight Blast Gym, indicating that his MMA training had apparently resumed. He wore red UFC combat shorts as he worked out at his own gym and posed for photos with some of his colleagues.
The proprietor of SBG Ireland is John Kavanagh, the first Brazilian Jiu-Jitsu Black Belt in Ireland and the first MMA athlete to compete in the cage. They all call it home and have found great success in their own right from that gym, including McGregor, the former two-weight UFC champion, Artem Lobov, a brawler in the Bare Knuckle Fighting Championship, and James Gallager, a 22-year-old featherweight in Bellator MMA. Here is a video of his training produced by THE MAC LIFE
Related:- "Stop that please"- Conor reacts to claims of Alexander Volkanovski being P4P No. 1
Conor McGregor agrees to take on Floyd Mayweather amidst rumours of a rematch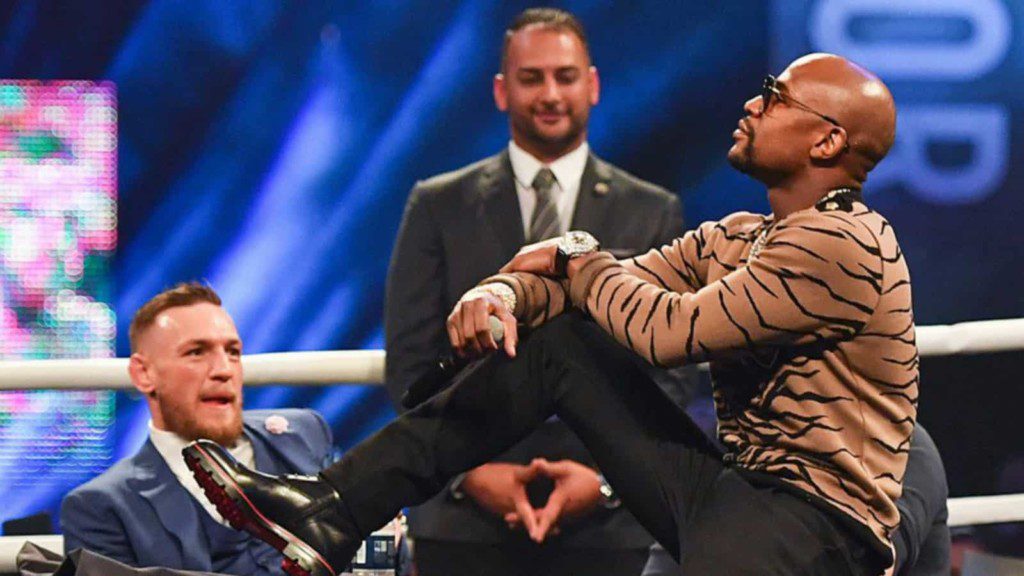 By sharing an image of the first bout on social media with a body shot of Mayweather and the tagline "I accept," McGregor stirred new rumours of a rematch. The post however is deleted as of now.
Pay-per-view sales for the bout reached 4.3 million in the United States, with the A-side earning an estimated $275 million altogether and McGregor earning an estimated $130 million.
Francis Ngannou, a heavyweight contender in MMA at the time(Presently the champion), appeared on the broadcast with Mike Tyson. The conversation naturally drifted to boxing-MMA matches, and Tyson was eager to refute suggestions that Conor McGregor's brief appearance in the squared circle was nothing more than a show.
Mike stated, "He never really had a boxing match in his life, right? He didn't have a boxing match (and) he went 10 rounds with the greatest fighter in the last 100 years of boxing, Think about that. . . He went 10 rounds, and scored punches on the greatest fighter in the last 100 years. Did he do something? Did he accomplish something? Here is the said clip:
Also read:- "Robbed him from history"- Max Holloway empathizes with Charles Oliveira for losing his belt over a weight mishap
Also read:- "Rightfully he shouldn't"- Max Holloway provides his honest assessment on Conor McGregor's comeback