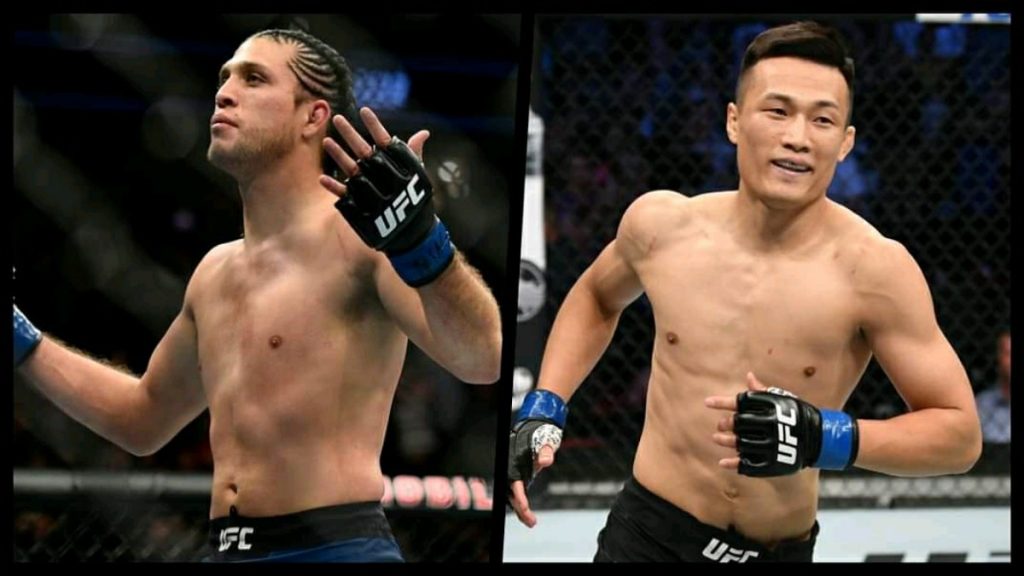 An intriguing fight between Brian Ortega and Chan Sung Jung was supposed to be the farewell fight of previous decade but the match was cancelled.
The bout was scheduled for the final Fight Night in 2019 in Busan. Brian Ortega was making a return after over a year to face 'The Korean Zombie' in this intriguing fight. But Ortega had to pull out and Frankie Edgar was named as his replacement.
Earlier this year, the two broke into some animosity involving rapper Jay Park but Ortega apologized later. The duo were earlier a friendly competition but the rivalry turned sour with time. With this, it became clear that Ortega vs The Korean Zombie was surely the fight to be booked.
The UFC President Dana White even said that the fight was to be booked as the No.1 contender bout. UFC has finally made it reality by announcing the bout on social media. The fight has been scheduled for the main event of UFC Fight Night on October 17th.
Will the winner get a title shot?
Chan Sung is currently on a two-fight winning streak and will be aiming to raise it to three against Ortega. On the other hand, the reigning Featherweight Champion Alexander Volkanovski is now out of way of Max Holloway after registering a win over him, although controversially at UFC 252.
Since Holloway is now out of way and Yair Rodrigiez vs Zabit Magomedsharipov has been cancelled, Ortega vs Chan Sung becomes the best choice.
But one argue came that Brian Ortega wouldn't deserve a title shot with just one victory. He has been inactive since his title loss to Max Holloway in 2018 and it will almost two years when he will return.
'The Korean Zombie' will definitely get a title shot if he wins the bout. Both way, the fight will definitely be an exciting one.
Also Read: Dominick Rayes expresses gratitude for Jon Jones; Says,"Thank you for the experience man"