The former UFC two-division champion Conor McGregor makes his comeback inside the Octagon in the fight against Dustin Poirier at UFC 257. Poirier knocked out 'The Notorious' in the second round of the match.
This was Conor's first knockout defeat in his entire UFC carrier and he blamed inactivity for his loss. Many people are rooting the Conor will never hit his prime. Even the undisputed UFC lightweight champion Khabib Nurmagomedov said so.
Khabib says, "Never, Conor McGregor would never come back stronger from his last defeat. A person never has two peaks. Never… I'm not speaking about him now, I'm speaking in general, no one has two primes,"
"A team can have different peaks, Real Madrid, for example… players change. But we're talking about us, one man, a boxer, an MMA fighter, will never have two peaks."
But the legendary UFC announcer Bruce Buffer believes Conor will come back even stronger. In his latest interview with RT Sport, Buffer says, "He's definitely one of the biggest draws, a superstar,"
"You can still maintain your success and image in defeat. It's all about how you handle yourself. The important thing would be for him to get in there in the next three-to-five months and fight again."
Bruce Buffer is anticipating Khabib to comeback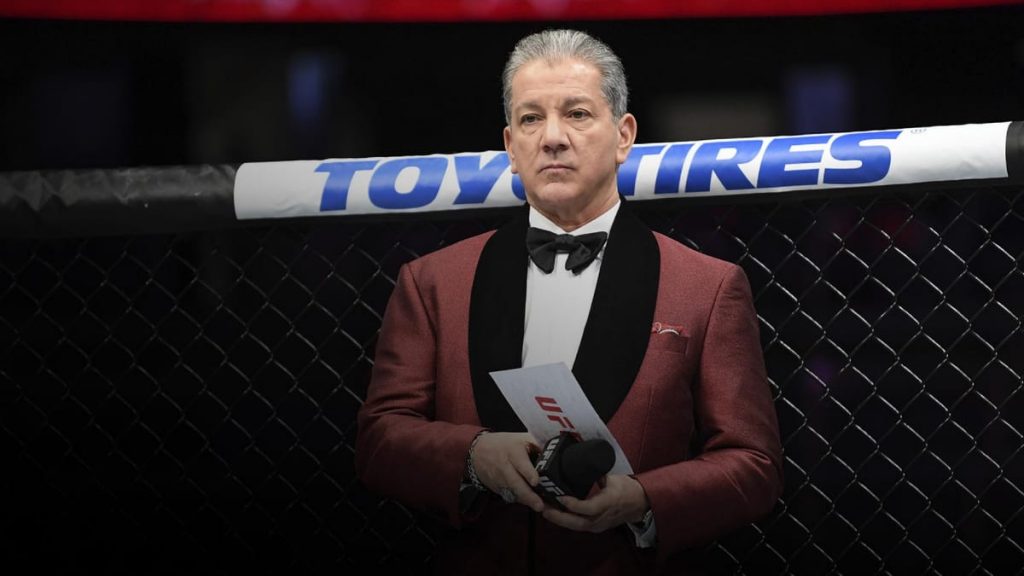 With the UFC Lightweight champion Khabib Nurmagomedov going out of the title picture a lot of things are on the line now. Dana White is trying his best to bring Khabib back but 'The Eagle' doesn't seem to do so.
Even Bruce Buffer thinks Khabib will come back. Buffer added, "I do think that Khabib will come back, there's a reason why he was at the point where he was at. There's a lot going on in his life, you know?"
"You make decisions that are emotional at the time, and you sit back and you make a more relatively thoughtful decision later on, if you analyse everything. We all have a right to change our minds."
Also Read: "When you say Georges St-Pierre, that name really motivates me," Khabib Nurmagomedov