The Denver Nuggets are currently atop the Western Conference with a 26-13 record. They have won 8 out of 10 previous matches and are currently riding a 2-game winning streak. While all the credit may go to this year's possible MVP, Nikola Jokic, Calvin Booth is actually responsible for acquiring some important trades that have helped them reach this stage. In October 2022, the Nuggets signed Booth for a multimillion contract again, this time keeping him until 2024-25. They seem to have benefited quite a bit from that decision.
Former NBA player, coach and now analyst Sam Mitchell commented on how Booth could be this year's NBA executive of the year. Speaking with fellow analysts, he said, "To me, I think they (Denver Nuggets) have the best roster in the Western Conference. This year they should be the ones seen. Calvin booth is going to be the executive of the year. They did a good job with the acquisitions this offseason, they got an impressive team and he is a hell of a player"
Denver appointed Booth as general manager in July 2020, replacing Tim Connelly, the previous team president. Connelly left the Denver Nuggets in May to join the Minnesota Timberwolves, and Booth took over as the team's top basketball executive. In August 2017, Booth, 46, joined Denver for the first time as the team's assistant general manager after several years with the Timberwolves organization.
Booth oversaw the Nuggets' free-agent signings of Bruce Brown (two years, $13 million) and DeAndre Jordan (one-year veteran minimum) this past summer. Additionally, he dealt veteran guard Kentavious Caldwell-Pope and Ish Smith to the Washington Wizards in exchange for Will Barton and Monte Morris. Booth, a former center, participated in 10 NBA seasons between 2000 and 2009, making appearances with seven different teams.
Related:"Another monster performance," Kendrick Perkins throws light on Nikola Jokic's MVP run after his MONSTROUS triple-double helps Nuggets shine over Celtics
Denver Nuggets look playoffs bound under Nikola Jokic's leadership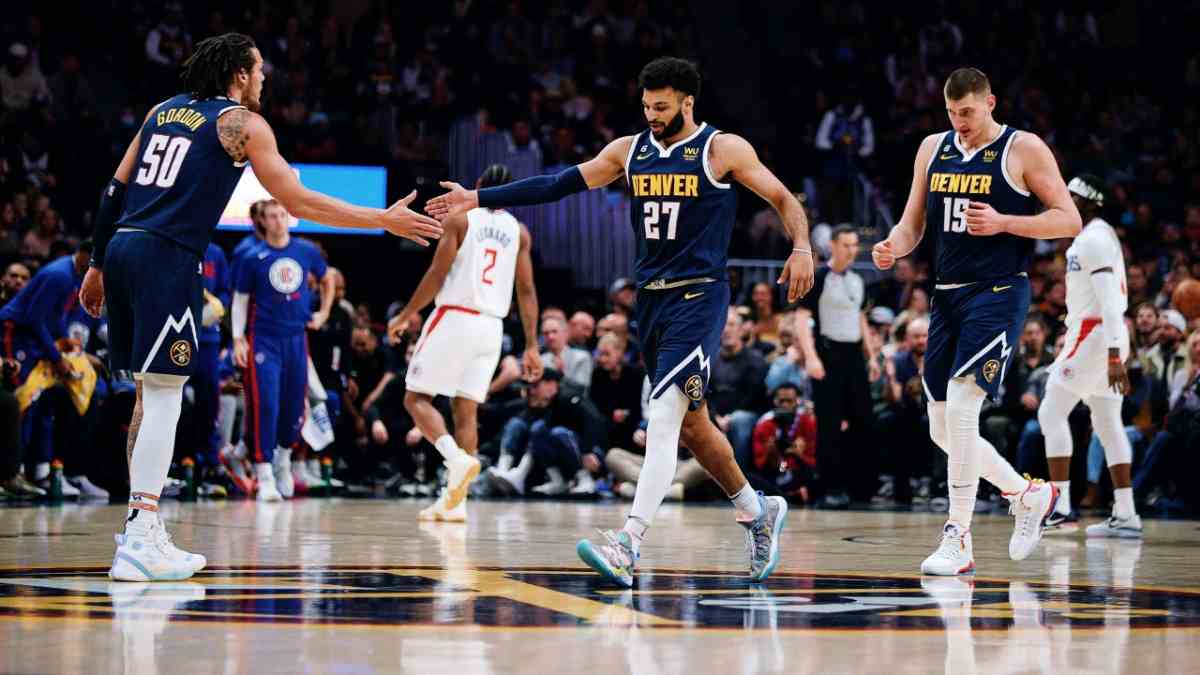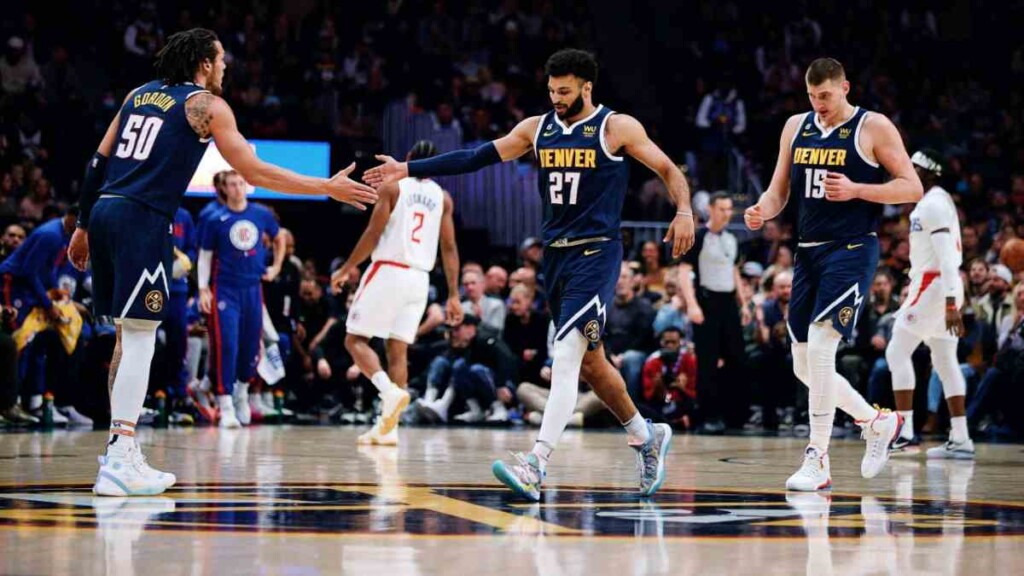 The clubs competing for supremacy at the top of the Western Conference keep switching positions like a never-ending merry-go-round. The Denver Nuggets, led by Nikola Jokic, are the new dominant force in the West. Jokic and his teammates have been playing well over the previous few games after a difficult start to the year. They have so far displayed excellent form.
The Nuggets must demonstrate their ability to consistently compete at their highest level against every team in the league. After all, one mistake in the postseason may leave you staring at an unbridgeable deficit. Of course, Serbian giant Nikola Jokic is at the forefront of the Nuggets' championship effort.
Jokic keeps establishing himself as the league's top performer and most valuable asset. His skills and common sense remain unaltered. Additionally, he has discovered a technique to score while being an even tougher cover. If not more, it wouldn't be shocking at all if he ended up being a finalist for MVP this year or the MVP itself
In Case You Missed It:
Nikola Jokic is making an early case for a historical three-consecutive MVP record
"He's truly unbelievable, one of a kind!" – 2x reigning MVP Nikola Jokic was labeled as the best passer by the Fans.
Do follow us on Google News | Facebook | Instagram | Twitter