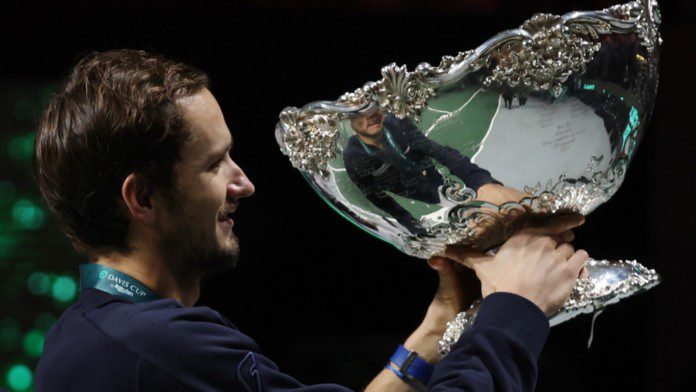 Everyone interested in tennis today has definitely come across the name of Daniil Medvedev, the 25-year-old Russian professional tennis player with 13 ATP singles titles to his name. Medvedev is currently the No.2 ranked player according to ATP rankings. He first achieved this rank in March 2021.
His career achieved a breakthrough in 2018 where he reached the finals of 6 consecutive tournaments. Medvedev had debuted in 2015. In 2021, He won the US Open and the 2020 ATP finals, in the latter tournament he became the first player to defeat the top 3 ranked players in the world to reach the final.
Medvedev also has 4 ATP 1000 titles to his name. In recent years he has well established himself as a force to reckon and overtaken all players except perhaps the strongest tennis player ever and 20 Grand Slam titles holder- Novak Djokovic. Can Medvedev take this final record and overtake Djokovic in 2022? Let's see!
Daniil Medvedev heading straight for the no.1 crown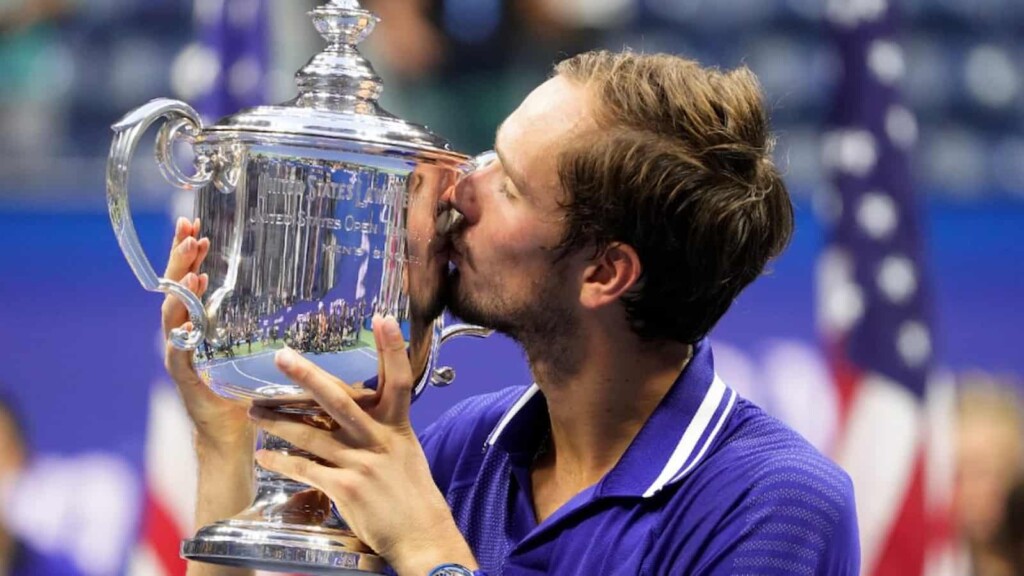 Recently at the US Open, Medvedev faced off against the current world no.1 Novak Djokovic, who was in full form in the 2021 season and hoped to win a Calendar Slam at the US Open, having won the previous three majors in 2021, but his hopes were dashed to the ground by Daniil Medvedev who won the final in straight sets with a scoreline of 6-4 6-4 6-4.
This feat was enough to prove that Medvedev has it in him to overcome Djokovic, but will the fierce member of the big 3 ever let the youth pass him to take the crown? "Of course, part of me is very sad. It's a tough one to swallow, this loss, I mean, considering everything that was on the line," said Djokovic after losing at the US Open.
Medvedev has been consistently performing well in 2021 and has won big tournaments with many consecutive wins over other top 10 players and finally winning against Djokovic at a major final as well, which has set the stage for Medvedev in 2022 to finally grab the no.1 spot. If he can perform as well he has, one day Medvedev will surely grab the rank but for 2022, Djokovic will be coming back stronger as the main obstacle for Daniil Medvedev.