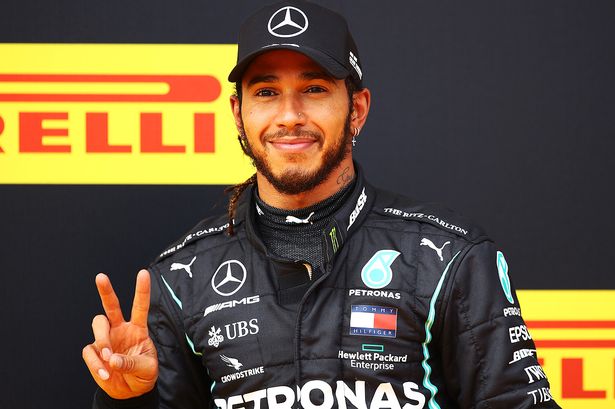 During the qualifying session of the F1 Spanish Grand Prix on this weekend, Lewis Hamilton once again bagged pole position honors. While Hamilton winning the pole is no surprise anymore, Saturday's pole left racing fans in complete awe as it was the 100th time he did so in his illustrious F1 career.
It was from one reigning champ to another. While Chase Elliott holds the NASCAR Cup Series title, Lewis Hamilton is the current F1 title-holder. The great British driver is now chasing a record-breaking eighth F1 title. Now that he has just won his 100th pole, Hamilton is just on the brink of securing 100 race wins in F1.
NASCAR Champion Chase Elliot praises Lewis Hamilton after his incredible new F1 Record
Lewis Hamilton himself has shown his interest in NASCAR over the years. Back in 2011, Lewis Hamilton swapped cars with NASCAR legend Tony Stewart at the Watkins Glen International race track. Not long ago, Hamilton spoke about his experience in a chat with Jeff Gordon.
I loved driving the NASCAR at Watkins Glen. What I like about it, is that I love manual. I'm really an oldie, I love manual transmission. That's something we don't obviously have in Formula One and I wish that we did," he told Jeff Gordon.
Hamilton even lent his support to Bubba Wallace and the NASCAR community after a noose was found in Wallace's garage last season. The 36-year-old also reacted to Wallace joining Michael Jordan and Denny Hamlin's 23XI Racing in late 2020. 
Also read: Toto Wolff: Red Bull fetched 15 Mercedes' staff for engine project;…