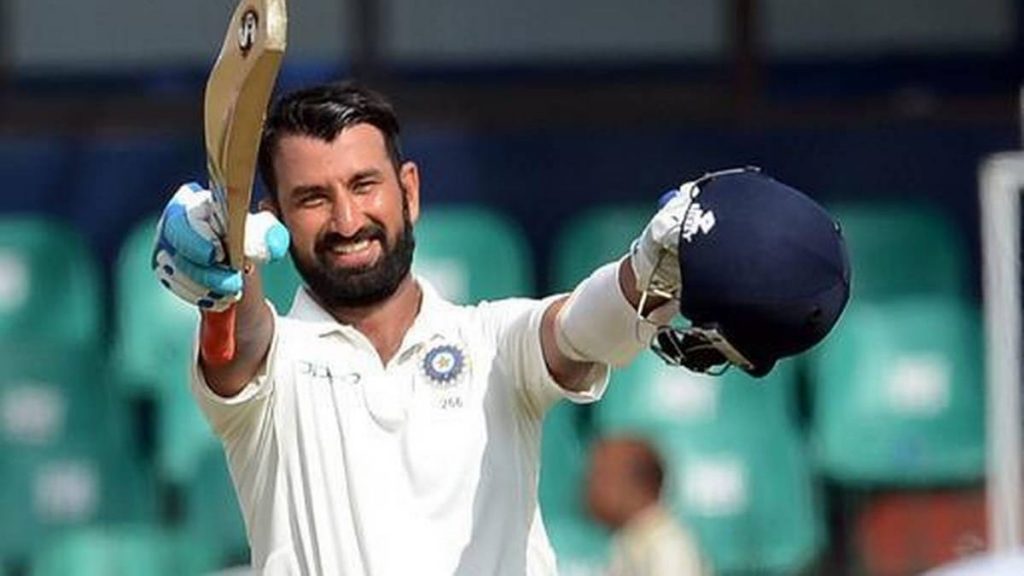 India and Saurashtra cricketer Cheteshwar Pujara has completed 10 years in international cricket. The right handed batsman made his debut for India against Australia at Bangalore on October 9, 2010. In the 10 years that followed, Pujara has established himself as one of India's greatest test batsmen with his incredible performances and showings of endurance, grit and sheer class.
In the age of T20 cricket where a player is celebrated based on his strike rate and how many sixes he has hit, Pujara stands out. Pujara reminds us of the days of old. The days of pure cricket, Test cricket. With his unerring focus, no-nonsense batting and longevity, Pujara really is one of a kind.
Pujara made waves in the 2000s and was touted as the one who would be Rahul Dravid's successor. Even if India can never replace Dravid, Pujara has more than filled up his boots in Indian test cricket. He reminded and continues to remind every cricket fan of Dravid, not for his technique (their techniques aren't similar) but for his attitude and determination to not get out.
On the occasion of the 10th year since Pujara became an Indian cricketer, we take a look at 5 of his best knocks for the Indian test team in chronological order:
Key Knock on Debut – 72 versus Australia, 2010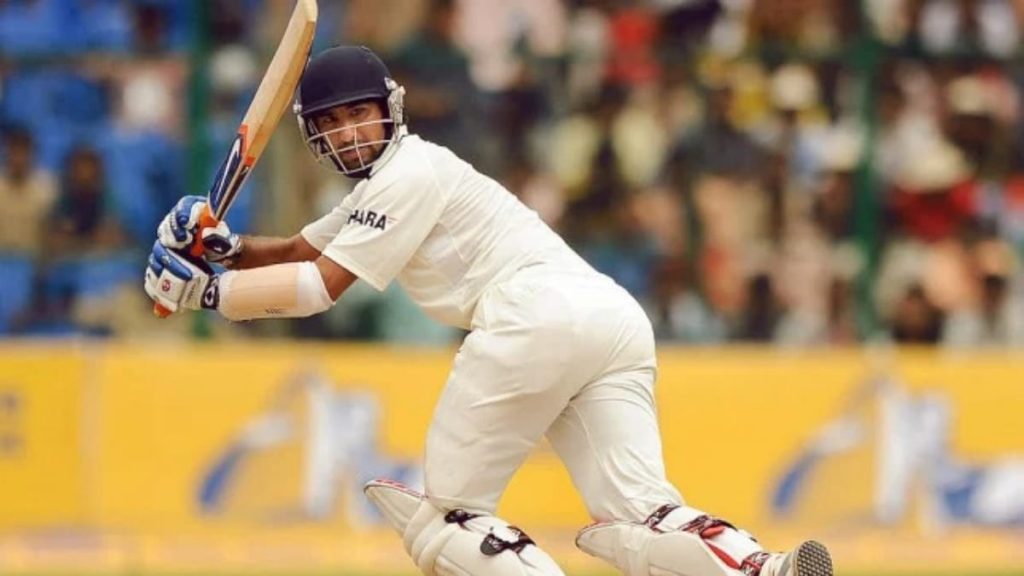 Cheteshwar Pujara's first innings in his Test career didn't quite go to plan. But none could fault him. An unplayable Mitchell Johnson special trapped him LBW. But in the second innings, Pujara was more than ready. He weathered the Johnson storm and struck at a healthy pace. Chasing 207, Pujara's 72 runs proved to be invaluable as India raced to a victory.
Despite his contributions, Pujara struggled to get into the Test team regularly since it was packed with legends of the game. But Pujara like his batting suggests, knows more than anybody that good things come to those who wait. And wait he did.
Pujara announces himself to the world – 206* versus England, 2012
Following some retirements and changes in the Indian test personnel, Pujara got his chance to prove to the world what he was capable of. That was exactly what he did against England at Ahmedabad. He struck his first double century against a bowling attack comprising of some of the most feared bowlers in the world including James Anderson, Stuart Broad and Graeme Swann.
Pujara's 389-ball knock led India to a huge first innings score and ultimately a win. Pujara had announced himself. But he was just getting started.
Pujara pummels Aussies – 204 versus Australia, 2013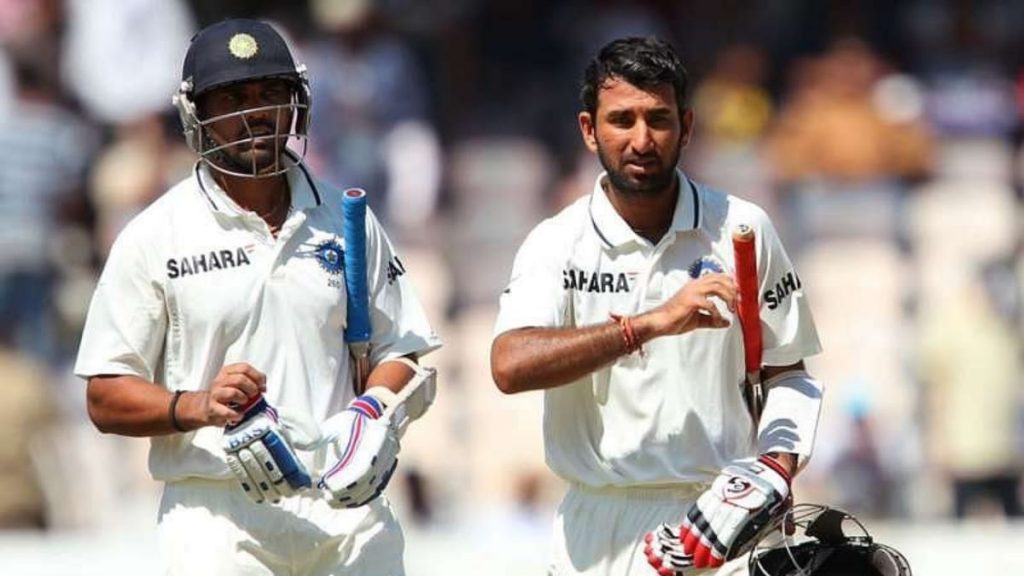 Pujara kept piling on the runs in every Test match he played. At Hyderabad, against the Australians, Pujara and Murali Vijay were involved in an extraordinary 370-run stand for the 3rd wicket. The partnership flattened the Australians as they surrendered an innings defeat against the Indians. Pujara made the first of his two double centuries against Australia.
During the course of the match, Pujara also became the second fastest Indian to reach 1000 Test runs.
Pujara plays a blinder at Colombo, 145* versus Sri Lanka, 2015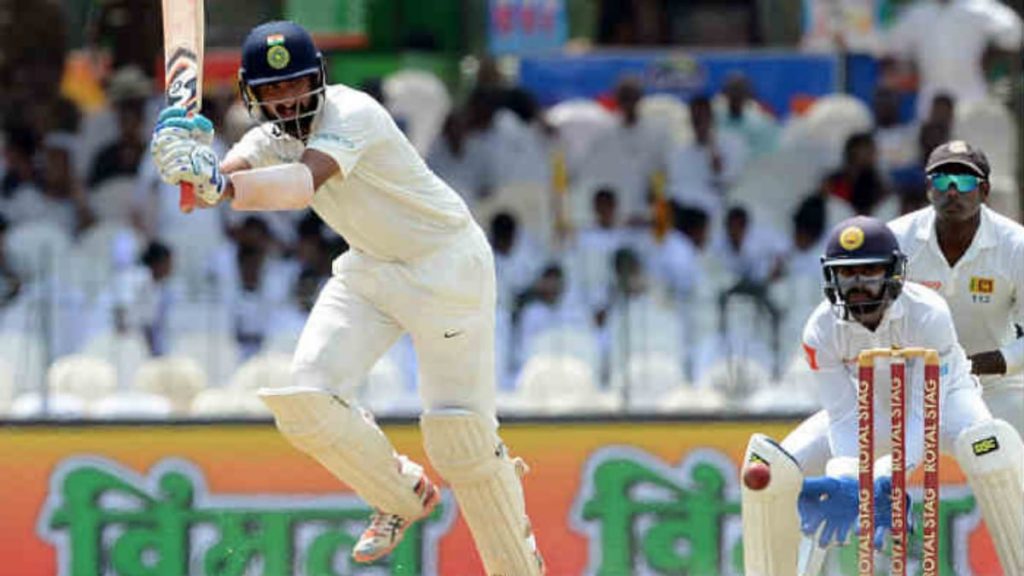 This knock is considered one of Pujara's best shows of mental strength and determination. In a wildly swinging and seaming Colombo wicket, every other Indian batsman crumbled. The batsmen were falling like a pack of cards. But not Pujara. Pujara kept braving the seam and swing and kept on defending. For all the help they got from the pitch, the Sri Lankans just could not dismiss Pujara.
Pujara remained unbeaten at the end. All 10 wickets had fallen. But Pujara hadn't. He had just played a blinder of an innings to set India on their course to a victory.
Pujara seals overseas series win, 193 versus Australia, 2019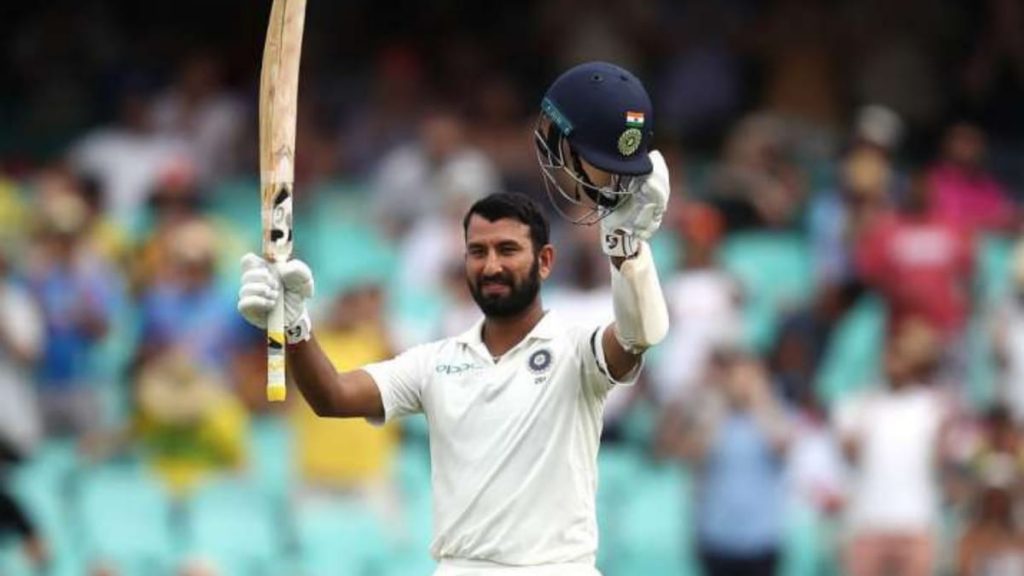 India came into the fourth Test against Australia with a 2-1 lead. They elected to bat first with the intention of batting the Aussies out of the match. That was exactly what they did courtesy of Cheteshwar Pujara. The No.3 batsman faced 373 balls and scored 193 to ensure the best Australia could get out of the match was a draw.
Pujara's vigil and Rishabh Pant's explosive knock meant India's score crossed 600. Australia were soon bowled out in the first innings before the match ended in a draw following a follow-on enforcement.
This was Pujara's last century. It has been over a year since the Saurashtra batsman struck a century. But then India hasn't played much over the course of the year. Pujara will be raring to go when India's tour of Australia commences this November. 10 years done and dusted, Pujara still has a lot left to give. He is well and truly on his way to become one of the greats of the game.
Also Read: Should MS Dhoni's approach to chases change?