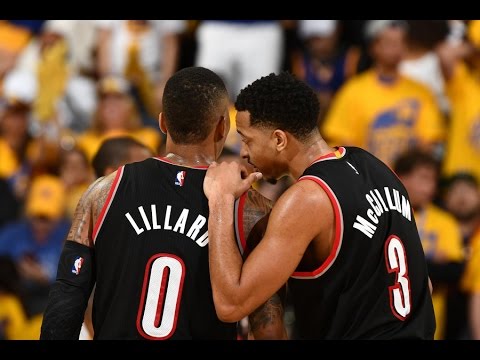 Damian Lillard has shown what it means to be king of clutch moments this season. He has become the most clutch player in the NBA this season as well. Despite a shaky season, he is getting his personal best. The Portland Trail Blazers are on sixth spot in the Western Conference. They are currently running on 25-17 record as well. All thanks to Damian Lillard who is having his elite form this season. He even proved his worth during the All-Star game when he ended the night with his signature three point shot. So it is not only the regular season where he is excelling. His wingman CJ McCollum is back on the roster and has high praise for the All-Star.
Lillard has proved his clutch moment dominance this season. Dame has achieved much of the success individually. Portland lost track of their wins after starting the season with a huge impact. Despite losses, Lillard came up and took responsibilities. He has had multiple 50-point games so far. Even when Trail Blazers lost CJ to an injury, Lillard did not stop. Now that McCollum is back in the roster, it is such a boost for the team.
Damian Lillard is the true captain as per teammate CJ McCollum
CJ McCollum was asked about Dame's leadership skills. He replied, "I think he is unapologetically himself, which is important," started of McCollum. "If he doesn't like you, he doesn't like you. When he's going to compete, he competes. And when he goes home, he takes care of his family and does what needs to be done. I think from a work ethic standpoint, it's obvious he works on his craft because of how consistent he is but then because of how he is able to evolve. From his passing to his court vision to his understanding of how to manipulate defense to his range, to his movements. Like everything is precise, and it's not like it's random."
McCollum emphasized how important it was to be accountable and that had a huge part of Dame's game. "He works on his dips, he works on his side-step threes, his logo threes. He also works on how to draw fouls and how to manipulate the game in the fourth quarter," said CJ.
Damian Lillard has put up great numbers this season. Especially when he was challenged, he took his shot and proved everyone wrong. He is one true great player of all in the league.
Also Read: Steve Kerr predicts Warriors' rookie James Wiseman has bright future ahead