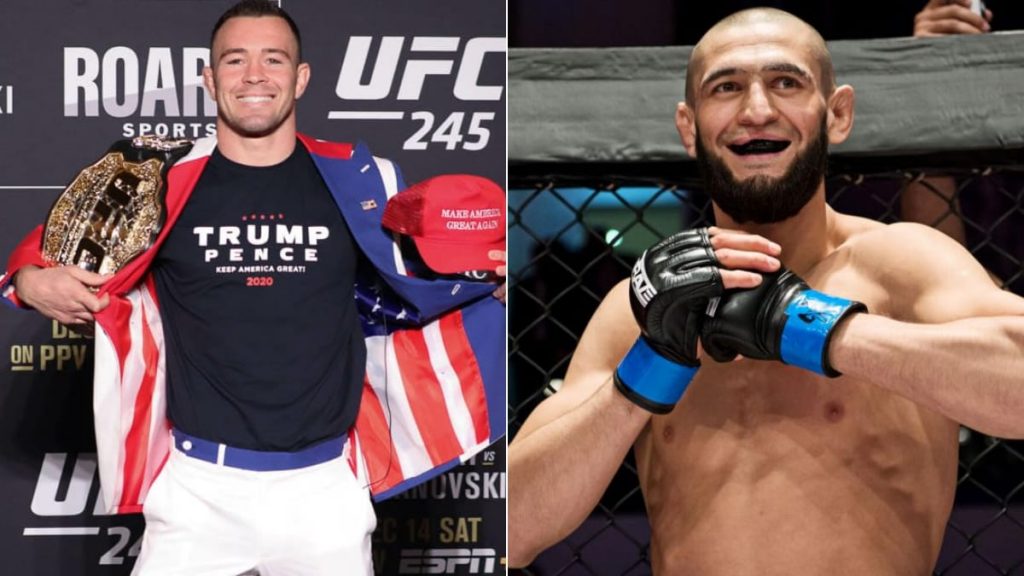 Colby "Chaos" Covington recently asserted his dominance over long time rival Tyron Woodley when he out-classed the former Welterweight Champion in both grappling and striking. Covington won the match in the fifth round, that also led to a broken rib delivered to Woodley.
Colby is all set to fight best friend-turned-rival Jorge "Gamebred" Masvidal next and looks forward to fight arch rival Kamaru Usman next for a rematch for the UFC Welterweight Championship. After his win, Colby called both the fighters out and wants to get his hands on both of them. Colby lost his first match against Usman and has been wanting a rematch ever since.
Colby on Khamzat-
In a recent interview, Covington was not only asked about his upcoming fights but also about rising superstar Khamzat Chimaev. Khamzat got the deserving hype when he smashed three significant fighters within three months!
Khamzat called everyone out in the welterweight and middleweight divisions and has been desperately wanting a match with a ranked opponent at the main event. After his dominating performance against Gerald Meerschaert, Dana White claimed that Khamzat will be getting the fight he deserves. However, Colby does not feel the same way-
"I don't even know who that is man.", Covington claimed. "I remember someone telling me there is a kid who is fighting at the prelims and he has a lot of hype going on. He hasn't fought anyone who is ranked in the top 50 of the world."
However, Colby has not ruled out fighting Khamzat. He said he wouldn't mind, provided Khamzat gets some ranked wins.
"If he gets some ranked wins you know, and he becomes somebody, come see me. I'm the greatest fighter in the world man. I'm not looking to avoid anybody. I'm looking to beat everybody is the way."
Although they seem to not be in each other's way as of now, you can never rule out what happens in the fight game. For now, Colby has his plate full with Masvidal and Usman.
Also Read: UFC 254: Khabib does not like people asking him about his training without his father